We are having REALLY unusual weather in Melbourne.  Friday night we wanted to go shopping (hubby needs new shoes), so we took a drive after he came home from work.  We didn't go far before we couldn't see a thing through the windscreen.  Thankfully we didn't try to wait it out, we just went home.  That night we got record rainfall in the area.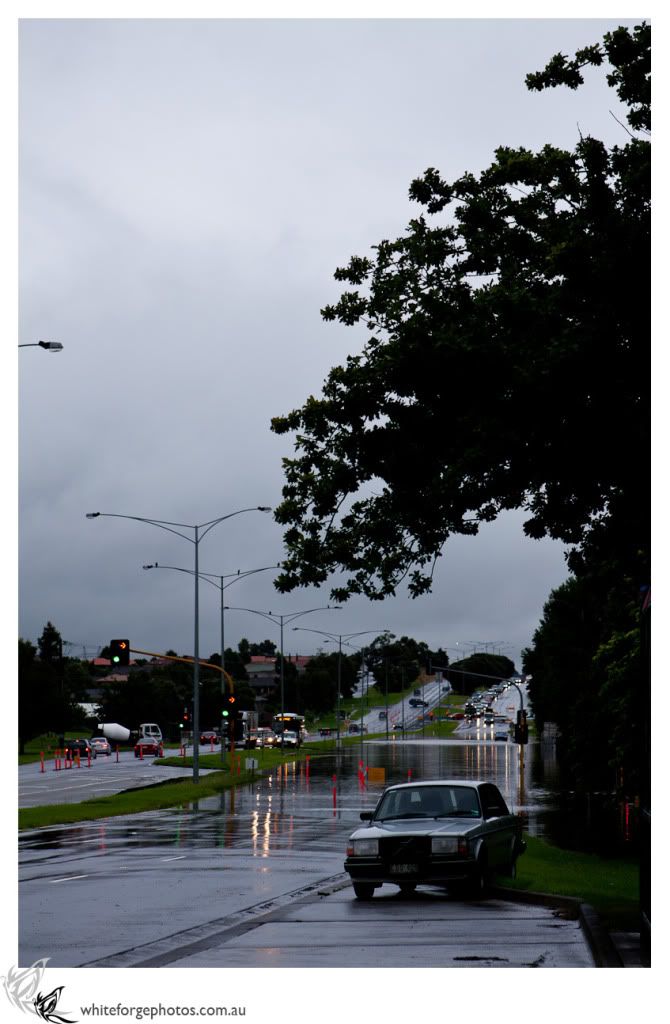 My youngest wanted to take a look at the rain, grabbing an umbrella and her gumboots for the adventure.  She was really excited to see the stream flowing next to our house (which isn't there normally….)  I decided to check on the garage.  So glad I did!  The whole place was under water.  Some of the unpacked boxes had already collapsed onto the car.  Thankfully they were all filled with clothes, so no damage.  Hubby moved the car outside and we spent the evening moving wet, collapsing boxes into the house.  Well… it forced us to finish the unpacking we didn't do during the move!  This was taken about 30 minutes later.  All the water had drained away again.  Check the black water line on the garage door in the back.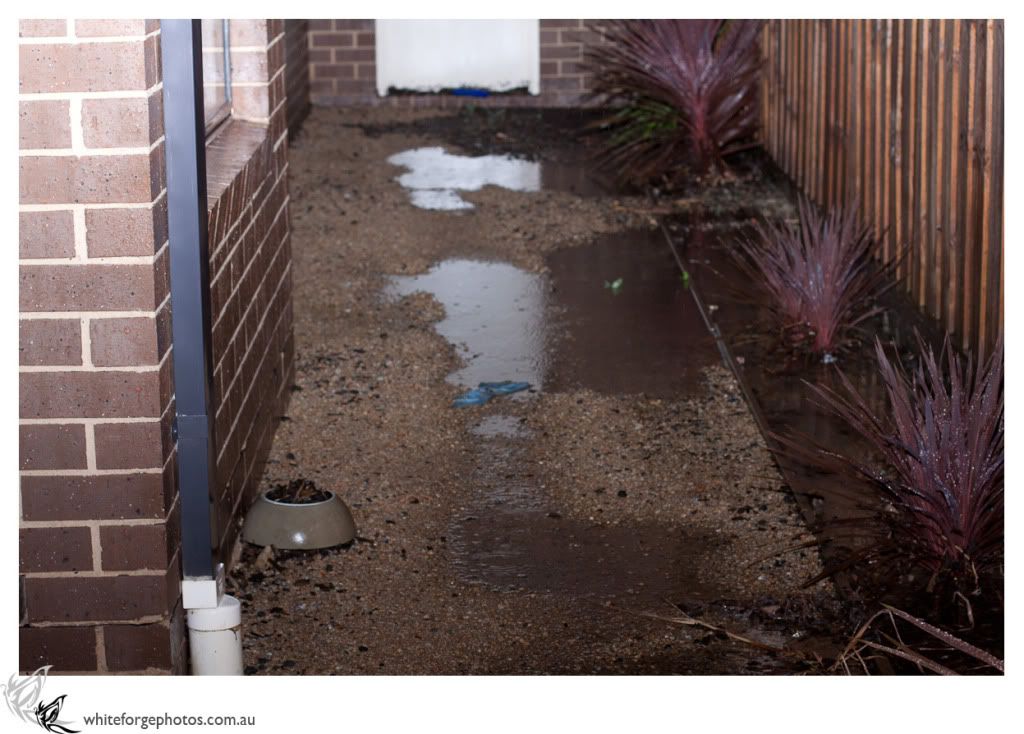 The next morning I took some photos around Narre Warren.  Lots of roads are closed still.  I suspect it will be a while before the sports field is usable again.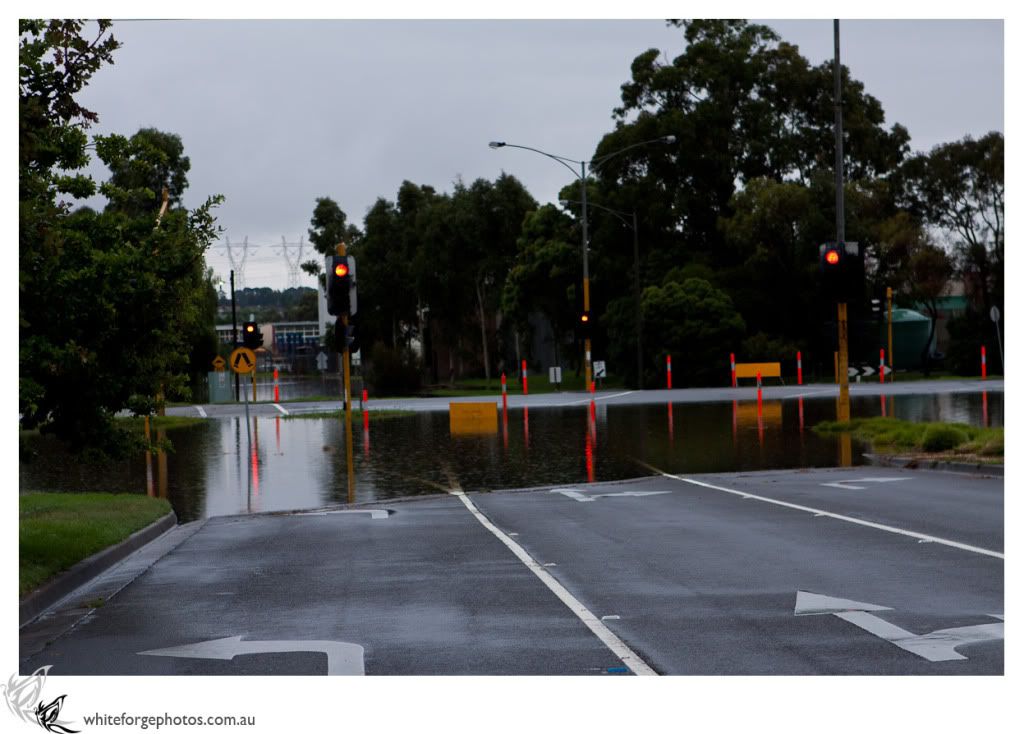 Click on the image to see a landscape photo of the whole sports area.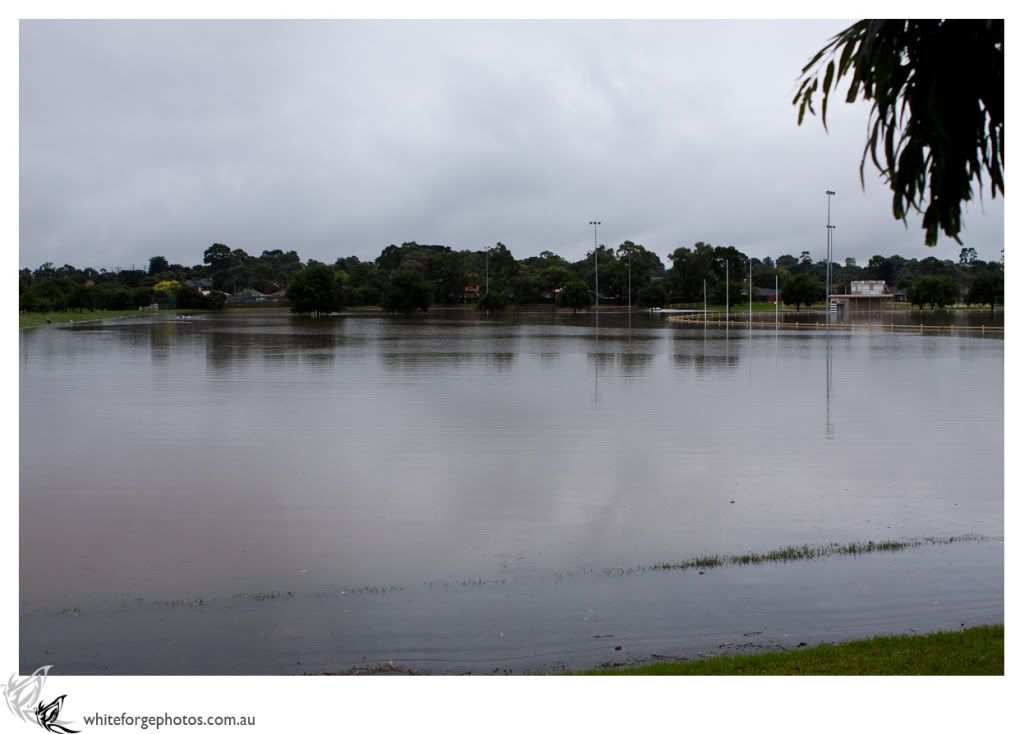 Even the Yarra river is very full!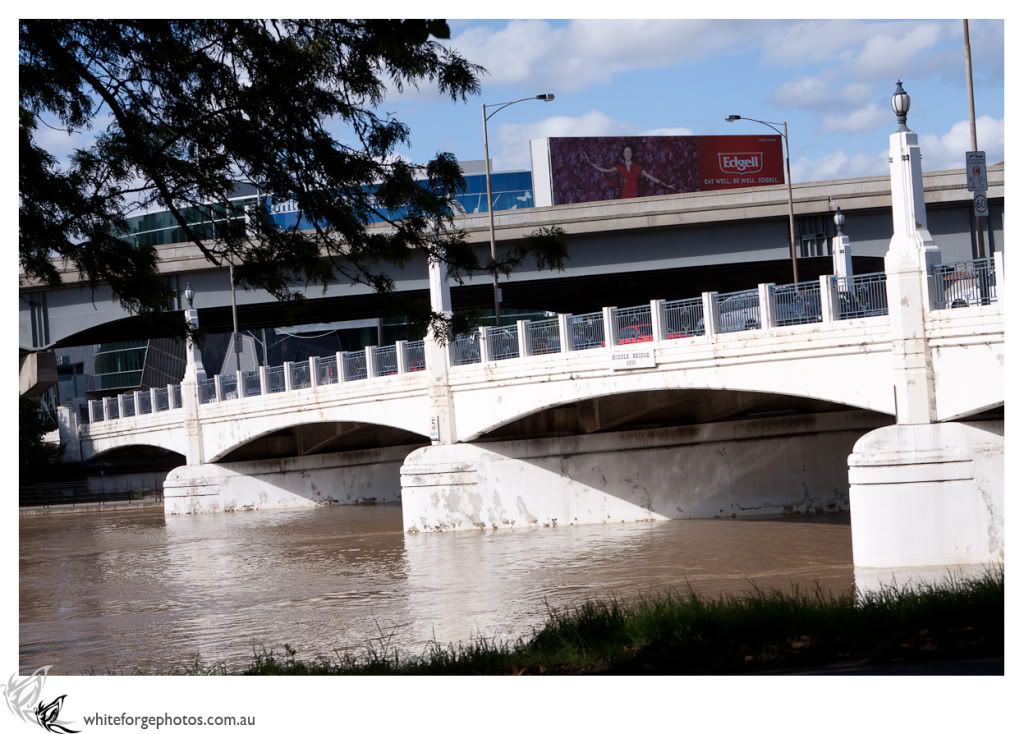 I better get back to my washing.  A lot of those clothes got wet!