We made a visit to the sand sculptures in Frankston again.  This year's theme is Creepy Crawlies.  The detail was just phenomenal!  The kids spent quite a while doing the crafts that were set up.  Then we had a bit of a wander around the displays.
Just had to adore the flea circus…
There was a strong Tim Burton influence to the display.
My husband's favourite was the Beatles!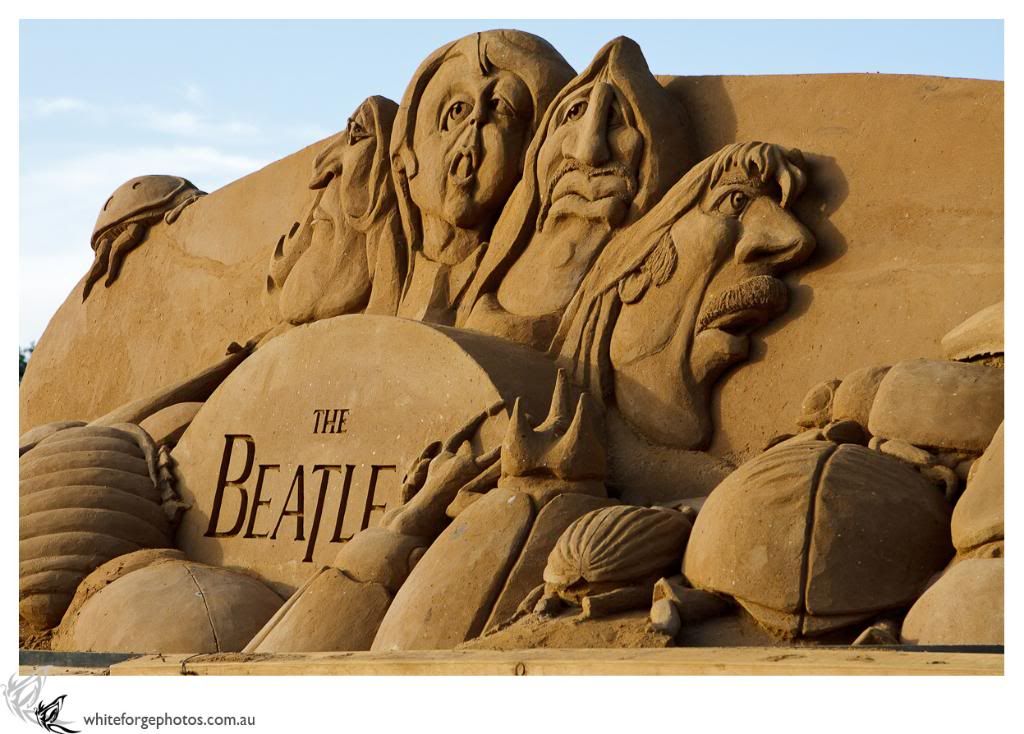 My youngest just adores the fairies
Imagination is such a wonderful thing…  Click on the images to see larger versions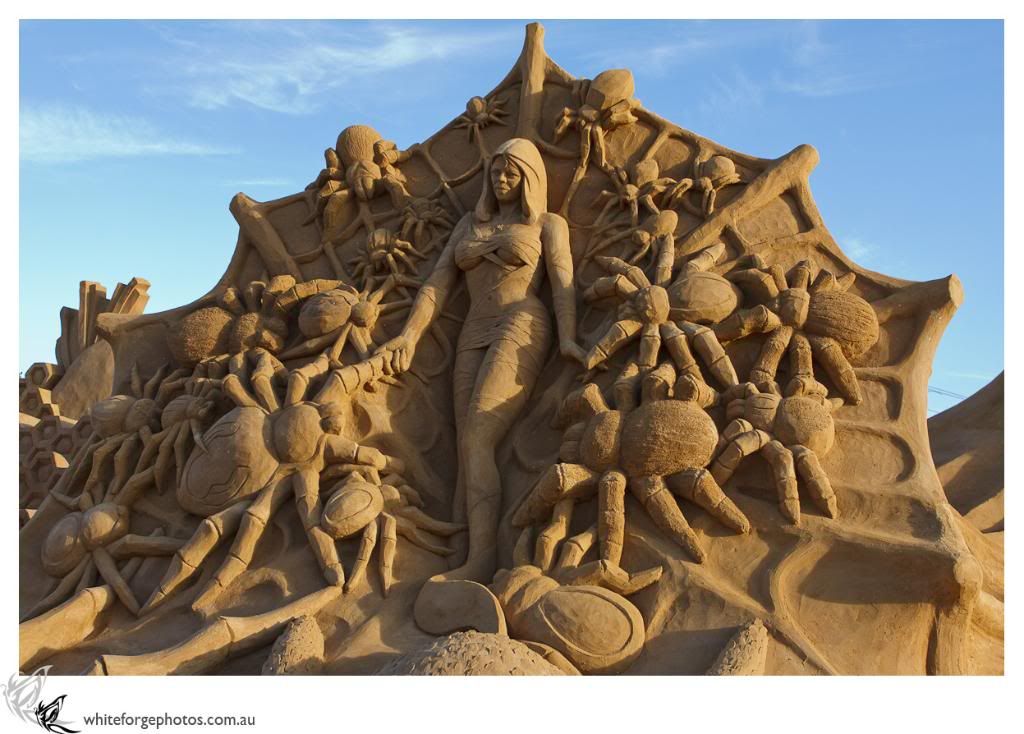 Check out the other photos on Facebook