When I take photos of my husband, I often get this look.  You'd think I was torturing him!
But now and then he forgets about the camera and I get some fun family photos.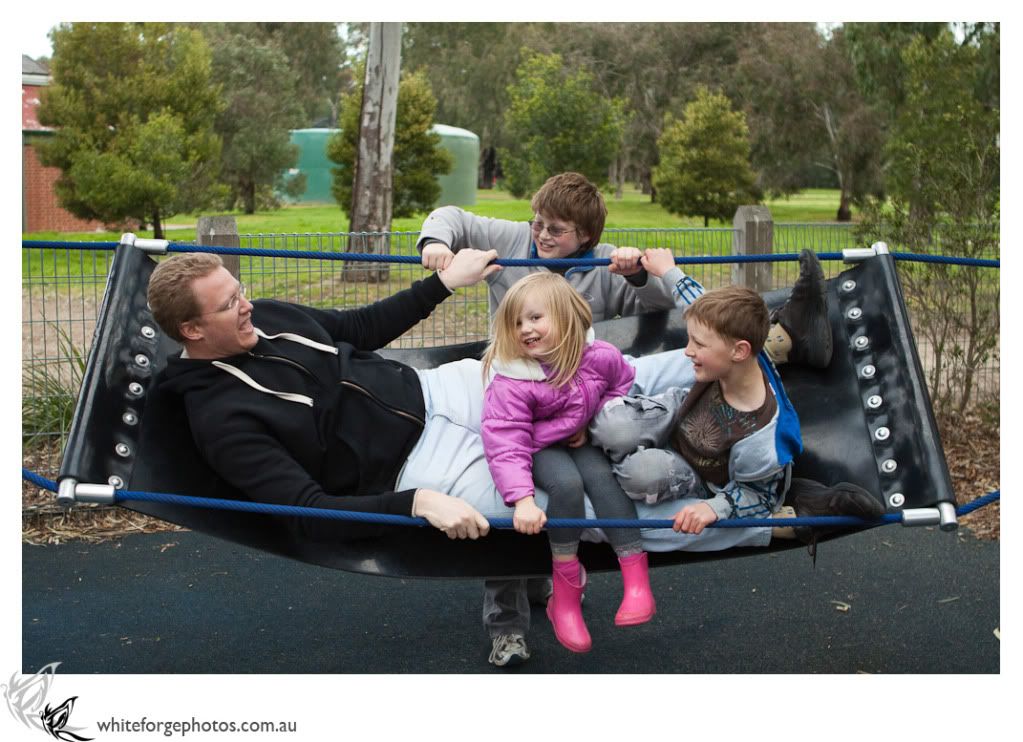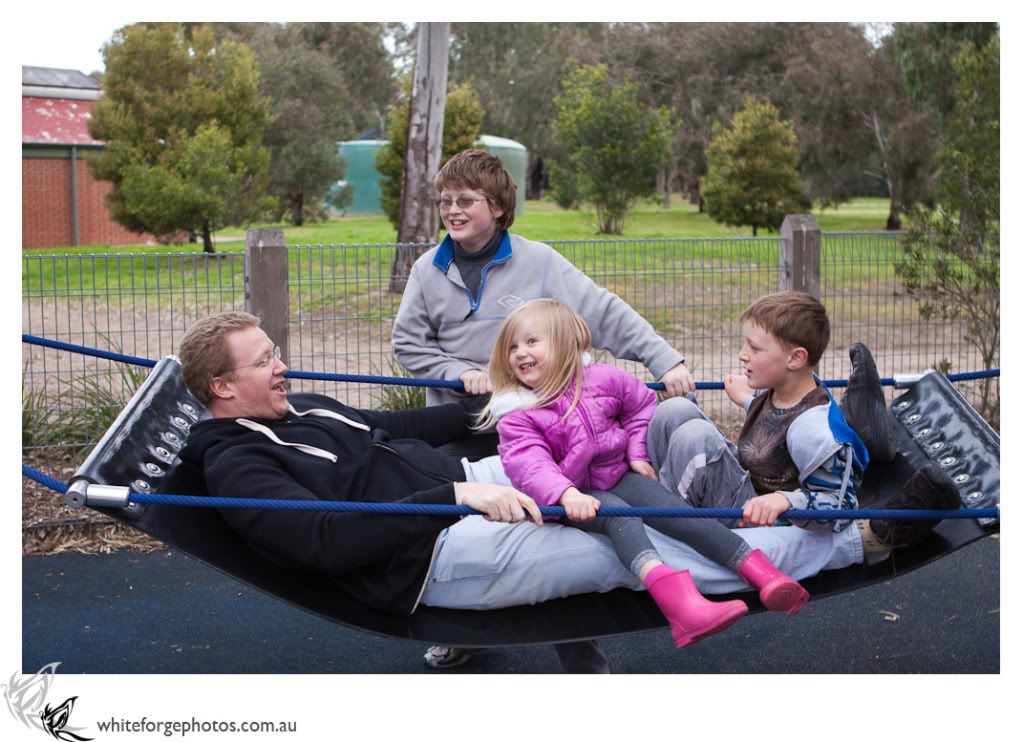 If you are ever in Melbourne with kids, make sure you pop in at Hays Paddock.  It is a great playground!