Sunday I got the opportunity to do two different shoots at the same time in Mornington.  (I will post some images later.)  Thought to share the beauty of the location.  It was my first time in Mornington and it is absolutely gorgeous there!  The small cove was filled with yachts, fishing boats and dinghies.  I couldn't believe how beautiful the light was.  It was just a perfect evening.
By sunset most of the clouds to the west were gone, the water with barely a ripple.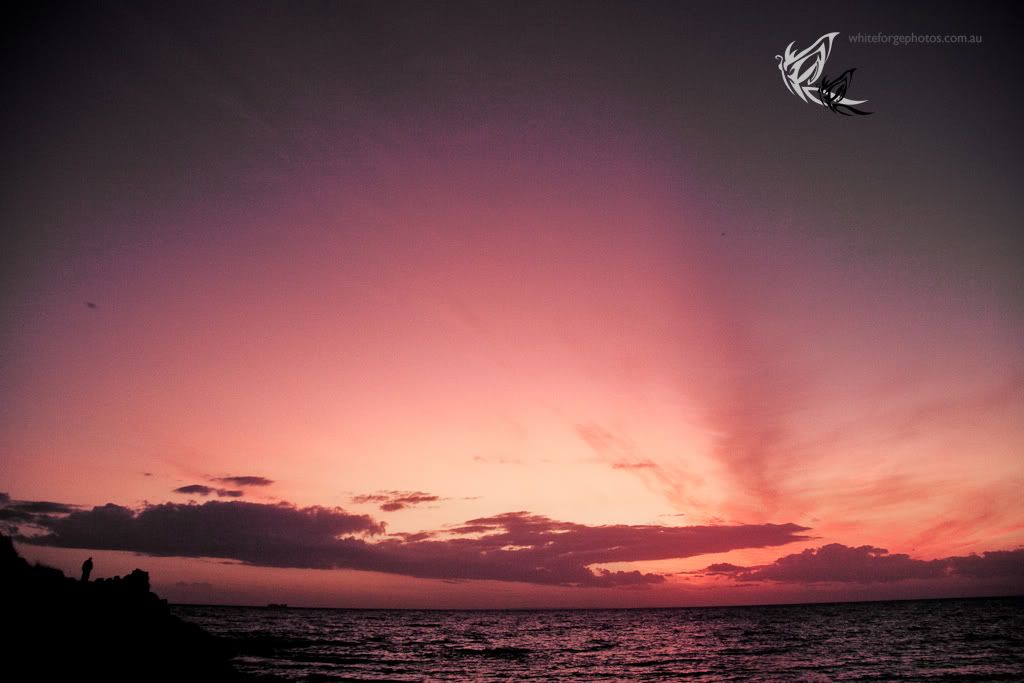 Even after dark, the jetty was filled with people fishing.  The nights really have a life of their own.