Amazon has a family day each year that we attended at Seattle's football field recently. The kids had an absolute blast! The field is huge, with many levels. We only discovered the top floor at the end. Next year we will go there first!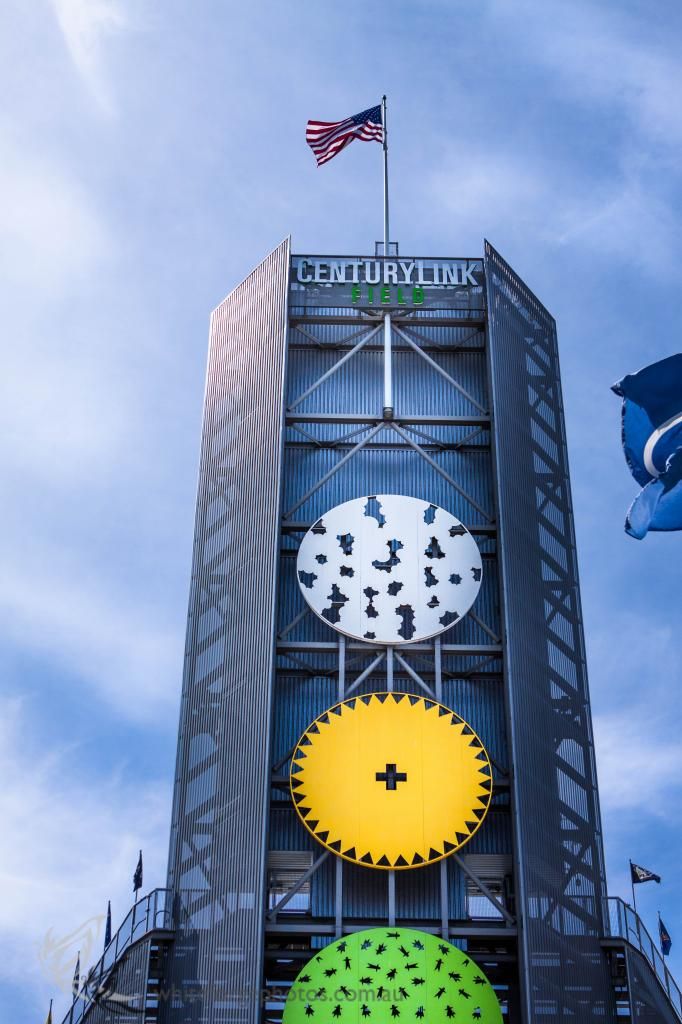 The first activity the kids did, was decorating their own frisbees. It was interesting experimenting with the effects of different colours. There were lots of other activities too, like a science section, GoldieBlox, Lego, crafts and face painting. (I waited too long to get in line for the henna tattoos.)
There were quite a few performers around too. They were still grinning by the end of the day, which was very impressive! All very friendly and happy to pose.
We had lunch in the stadium stands, watching all the events on the grass. Learned a bit about broomball! Sure was entertaining watching the three-legged race on the big screens! The kids got a bit of exercise playing putt-putt, laser tag and going on carnival rides. The boys' favourite is always the climbing wall. They flew up there.
I didn't get a chance to photograph the official mascot, but I got a shot of the cute box guy. All the children there loved him!