When the skies are clear, the sunsets here are so colourful and brilliant. We had a late-in-the-day walk with the dog. He is very accommodating, stopping and "posing" in just the right spot!
We are really enjoying having an area to walk in so close to home. In the late afternoons, you have the lights of the neighbouring houses peeking through the trunks of the trees.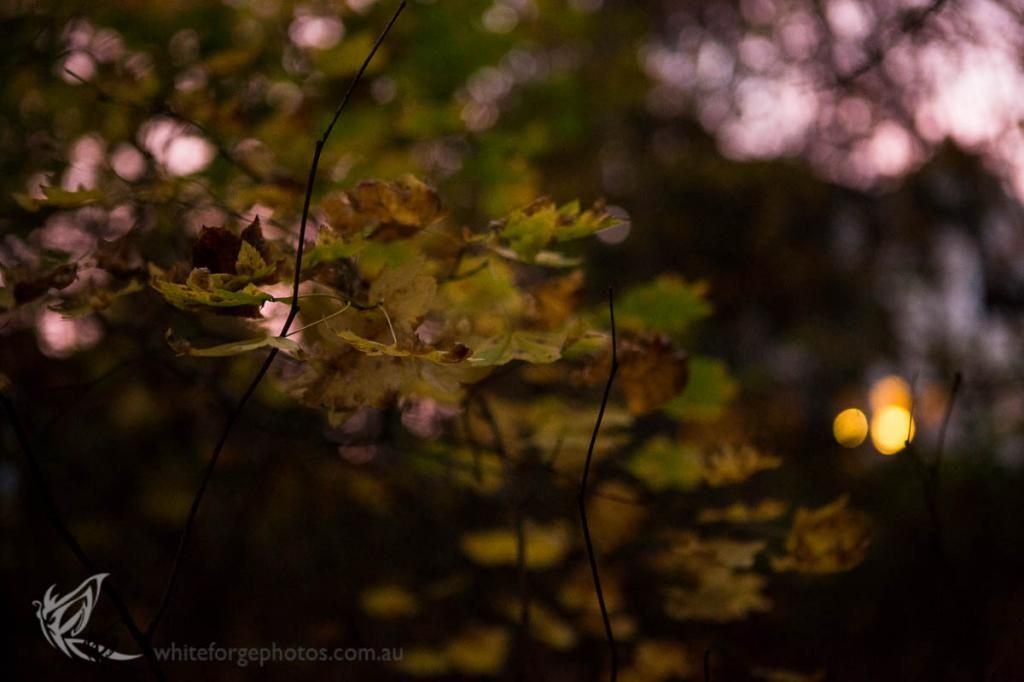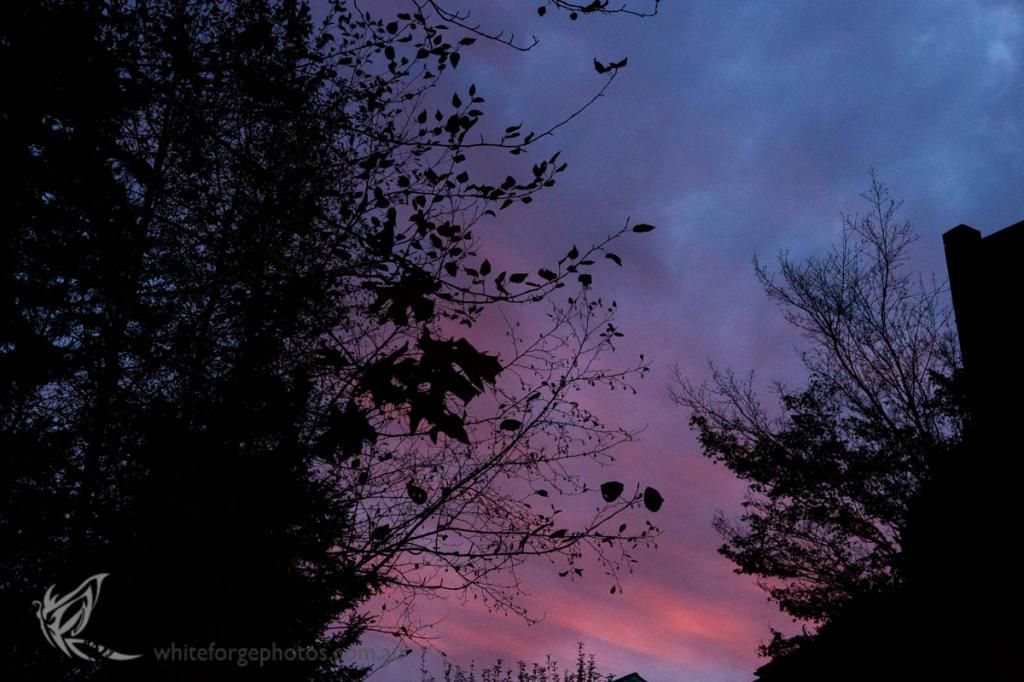 My youngest was really excited to discover holly.