We opened the windows this morning to a garden covered in white! It looked so wonderful, a real wonderland (can you tell we never had snow before?)
The kids had a ball playing outside. Our neighbours are from Texas, so their kids also came out to play. Binks, our puppy, loves the snow. He chases the snowballs and cries by the door to go out again to play when we bring him inside.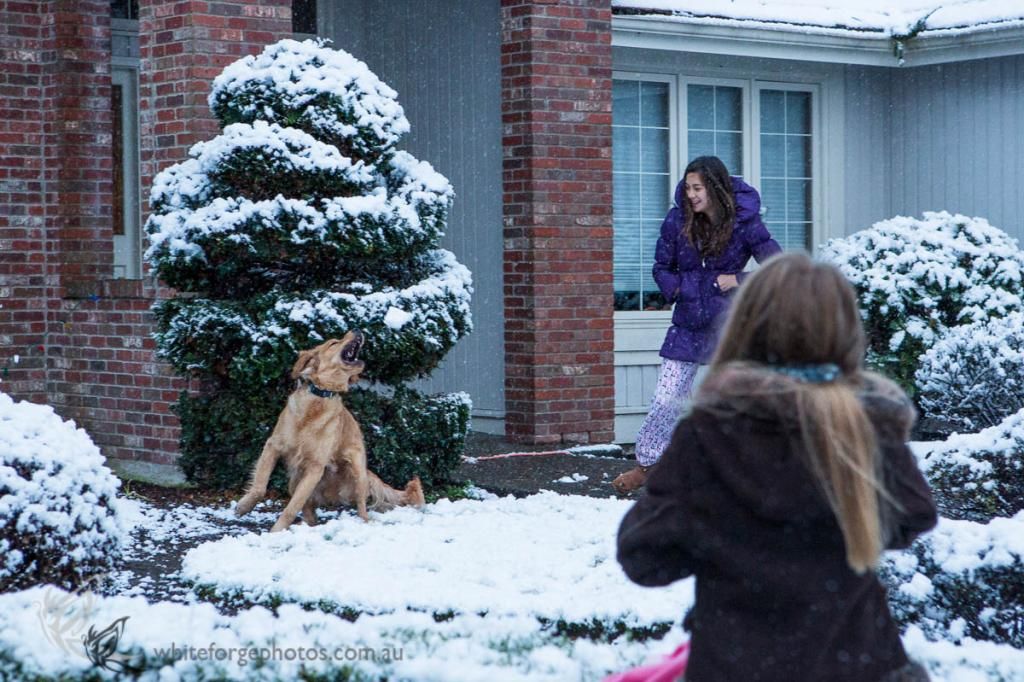 We quickly popped over to the shops to get proper boots. When we came back, one of our neighbours had dropped off a whole bag of gloves as well as a sled for the kids. We are so blessed!
I am off to go play some more… SO much fun!