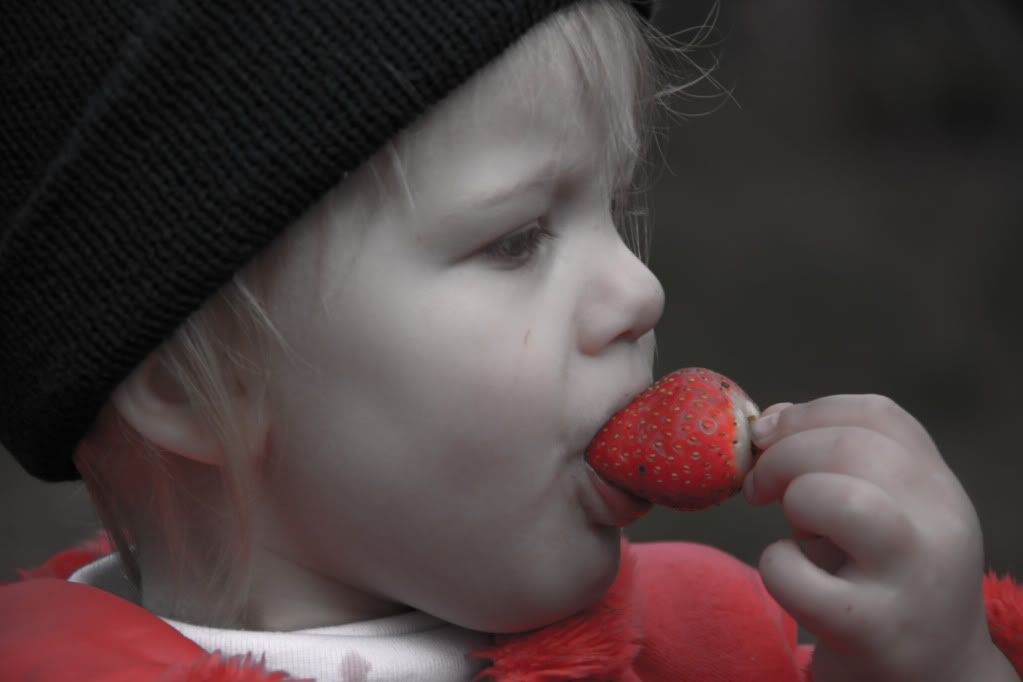 My daughter insisted we go to the park again today. We didn't get to see any kangaroos, much to her dissapointment, but we saw an amazing amount of birds.
It was close to her lunch time, so she snacked on a strawberry while we walked.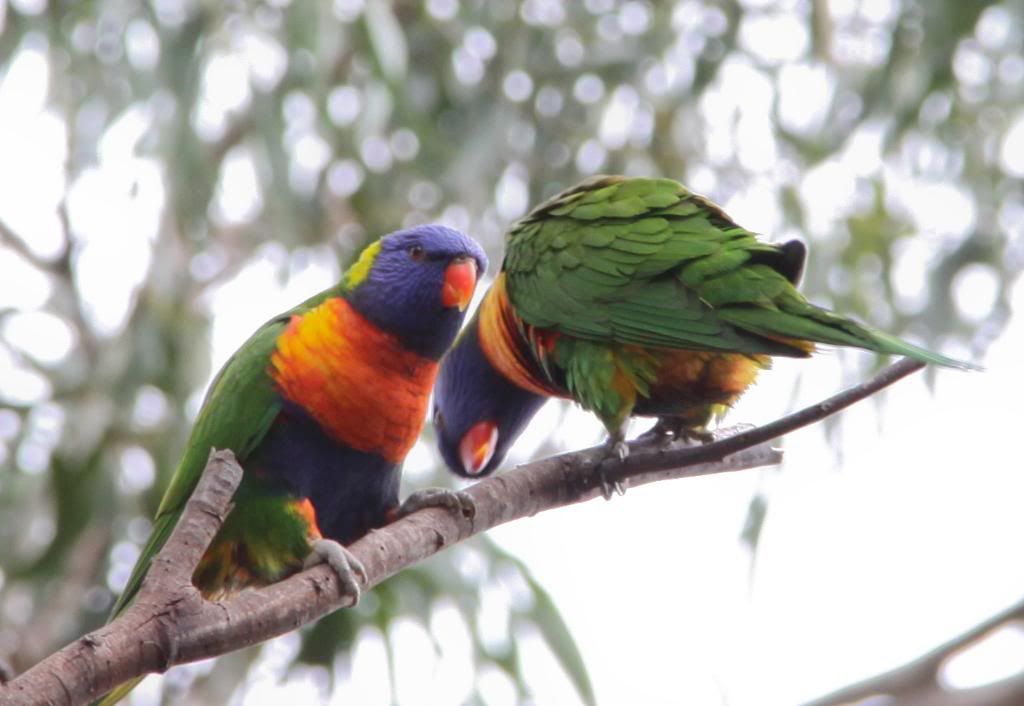 There were lots of parrots around today. I am still not used to seeing such brightly-coloured birds in the wild. This little one on the right was paying a lot of attention to the one on the left.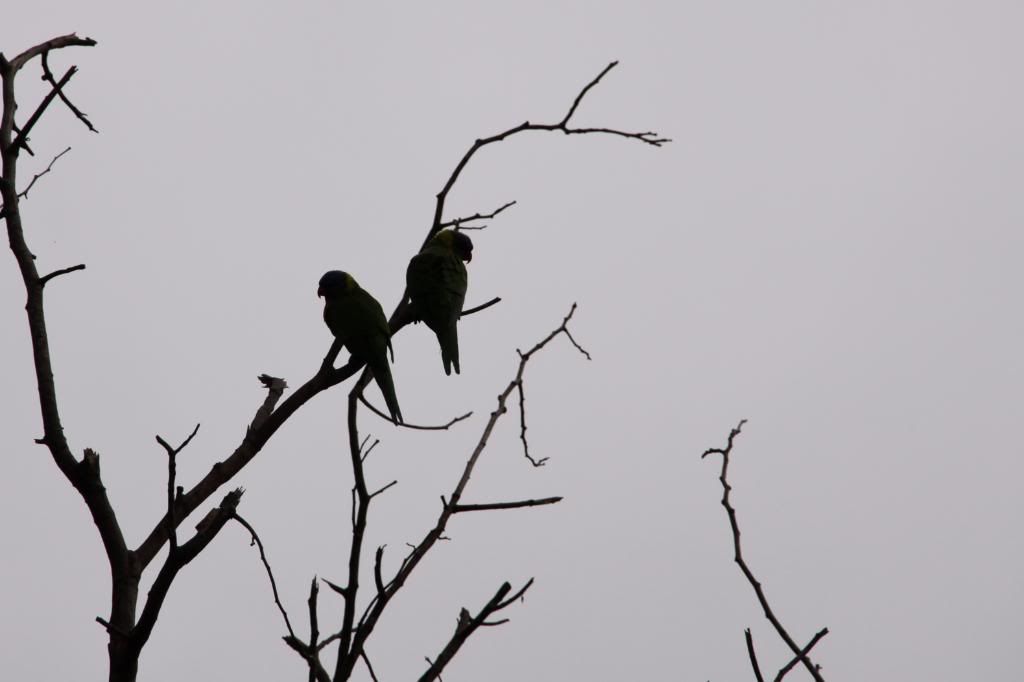 By the time we went home, it had turned into a beautiful day, with blue skies and wispy clouds. A last little parrot was watching us leave, calling for a mate I suspect.