It was a little overcast this morning, but there were hints of sun.  By mid-afternoon the first drops of rain started falling.  I took a short walk, hoping to see something of the sunset, but it was all behind solid grey clouds.  
The nice thing about walking just after rain is the sounds and smells.  There is so much bird song and the flowers just smell so much stronger.  Everything smells fresh and clean and rich.
This old house is one of my favourites.  I don't know what it is about it, but I find the old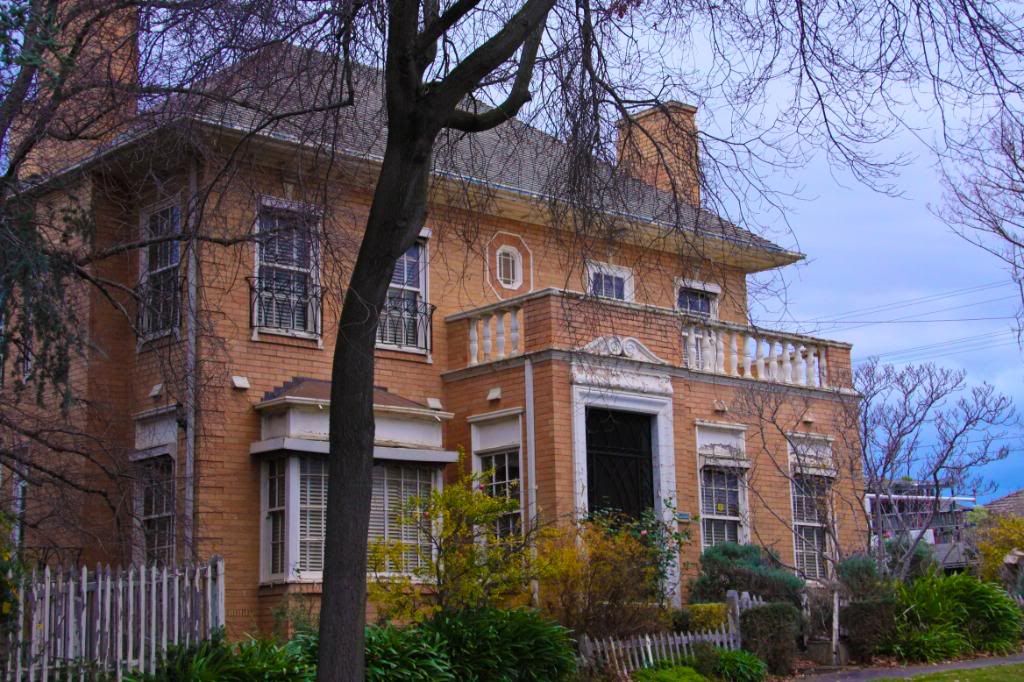 place charming, peeling paint and all.  There is a trellis against the one wall that has a  climbing rose growing against it.  Very often it flowers, just one or two red blooms.  Clichéd, but gorgeous non the less.