To be honest, gardening is not my forte.  But with the weather over the last few weeks being warm during the day and rainy at night, the garden grew like crazy!  So we all pitched in over the weekend and did some weeding and pruning.  These gorgeous little flowers grow on long stems that started overgrowing our path.  And they seem to attract spider webs!  So they had to be cut back.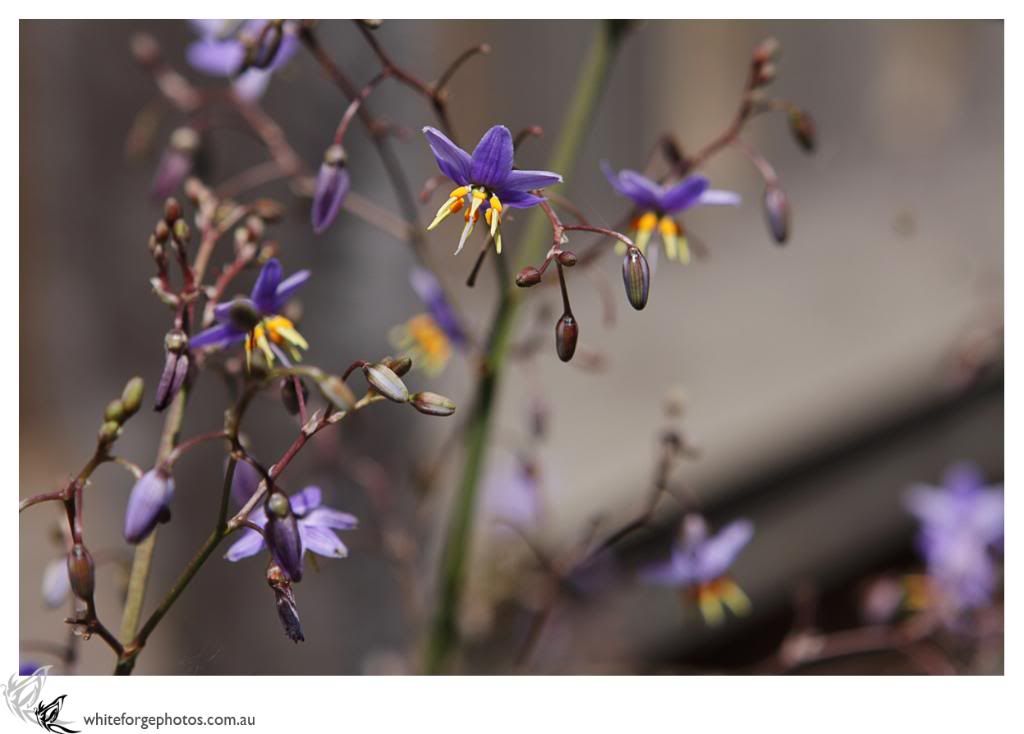 I am also trying to grow some lavender from cuttings.  No idea if that is possible (my first attempt at this!), but so far most of them are surviving.  You can see  with the wonky sticks that it was touch and go for a while!
I moved them to the edge of the veranda so they can get a bit of sun and rain.  Now I don't have to worry when I forget to water them!