Lately we have had quite a  busy schedule going, with my classes starting, hubby's work pressure increasing a little and a lot of other small things.  Last night it was especially hard to motivate myself to go to class.  Being tired seems to make me gloomy!  Well, looks like I was meant to take a break.  After waiting for the train, which came into the station really slow, everyone jumped on board for a (VERY) slow trip to the next station.  A three minute trip took forty minutes.  Then the dreaded announcement:  Power lines got tangled at Dandenong station, so no trains are available into the city.  The train was going back.  A three minute trip and I was back where I started.  (At least I wasn't in the city when this happened!  Imagine trying to get home!) 
Well, since there was quite a stunning sunset, I decided to use the evening to relax and take some photos for no reason other than I liked what I saw.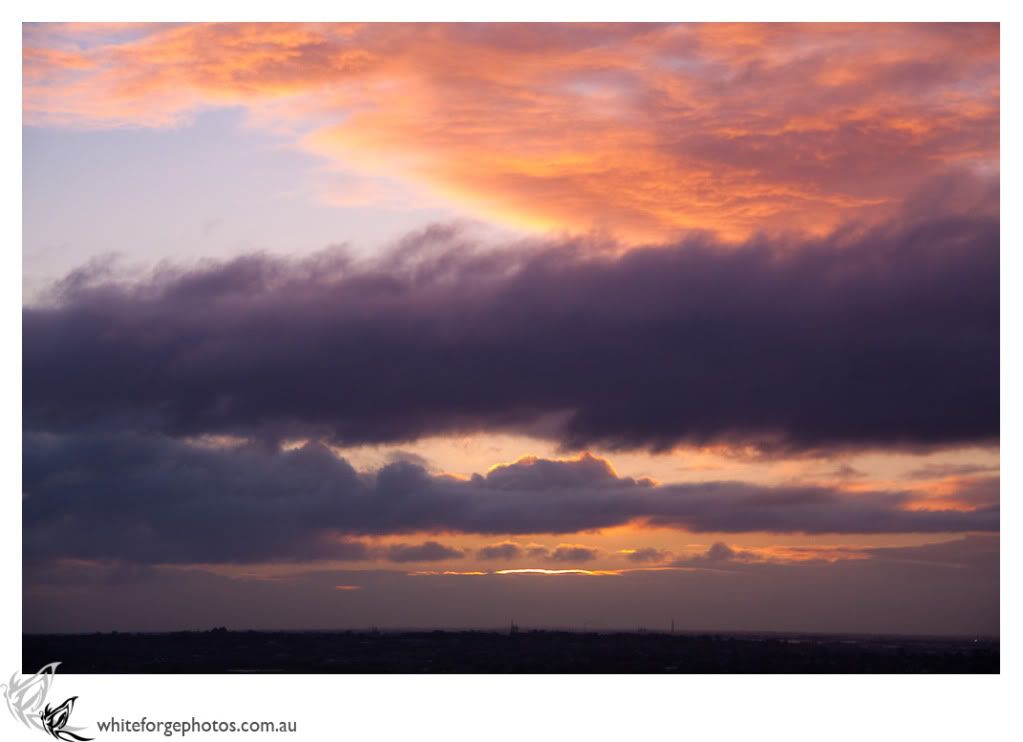 Today's routine is also out of the window.  My younger son has developed a fever, so I am being forced to relax at home.  Hope you find a natural way to relax this weekend and don't need to be forced, kicking and screaming like me!