This week's photo is of the cutest little boy!  He has a twin.  Just as well the photo is just of one of them, those eyes are mesmerising!  This is the original photo.
I first did a basic edit with some sharpening and a blur to soften noise and smooth his skin.  I also cloned out the blue shirt and blond hair.  I added a screen capture of the layers I used, including a photo filter to warm up his skin tone.  The Hue/Saturation layer just made his red shirt and lips a bit warmer and brighter.
I then added a crop.  The photo is great on its own, I think, but I do like the crop as well.  His eyes are just such a big part of the image, I wanted less distraction.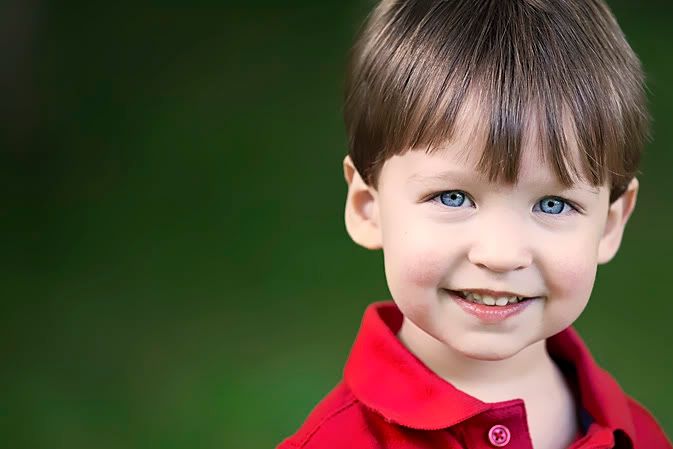 Playing around with a black and white version, I came up with something I really like.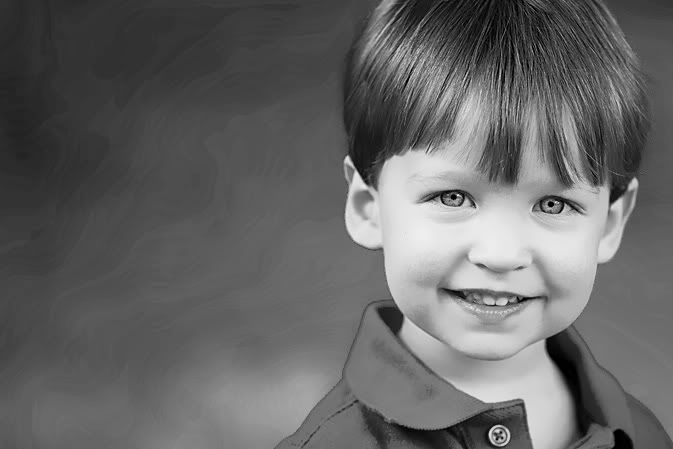 These are just some experiments with Pioneer Woman's actions.
| | |
| --- | --- |
| Old West | Soft & Faded |
| Sunshine | Vintage |
Amazing what we can do with technology!
To see more edits of this image, be sure to visit the website by clicking on the link above.