I got the wonderful opportunity to do an engagement session for Shiann and Matt this morning.  They have been together since high school, a perfect couple who complement each other so well.  I couldn't wait to share a sneak preview of these two!
Both love to read.  We chatted about books for ages!  Shiann loves the classics and both like fantasy.  Matt is a serious, quiet guy, but you can see how much he adores his bride to be.  The two are as magical together as the books they read.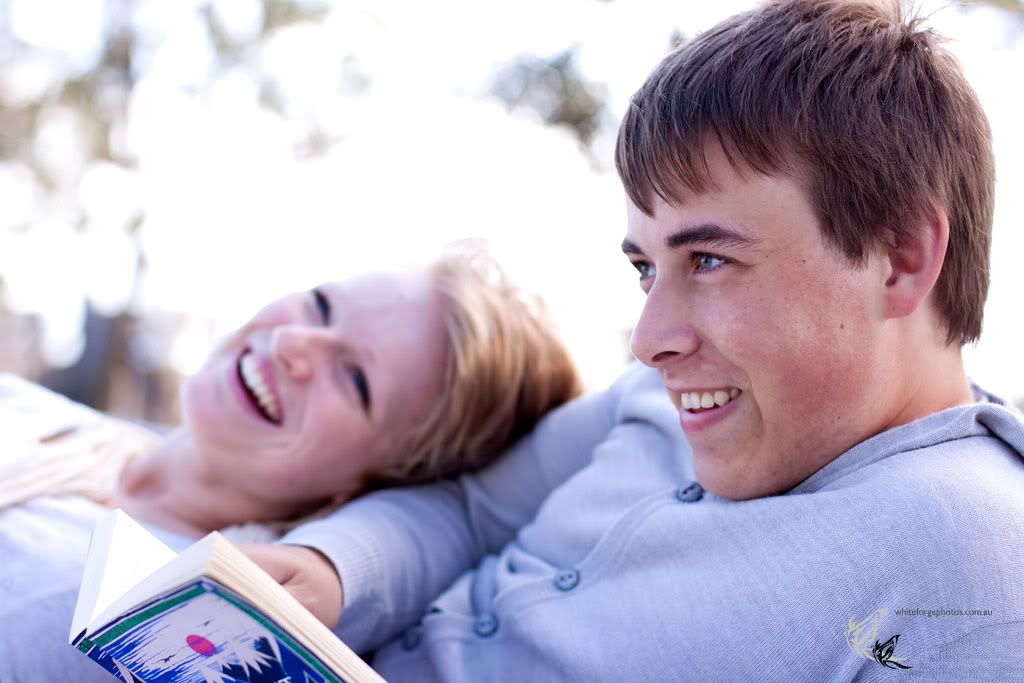 Aren't those red shoes absolutely scrumptious?  Shiann knew she wanted to wear red for her  engagement party, the shoes came along at a perfect time for her.
We just had SUCH a ball today!  I could easily have photographed this beautiful pair all day.
I will post more images of this session as soon as I am done.