This week's challenge has the most gorgeous little girl in such a classic, endearing pose.  (From The Lucas Zoo)
I played around with a few ideas.
Then I just changed the crop again, just a little.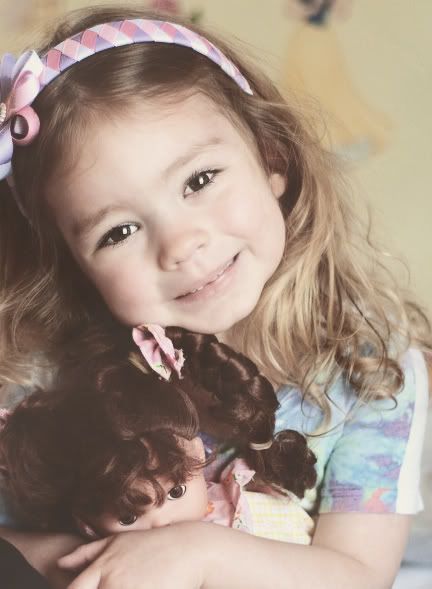 More fixes when you click on the link.
Kids are in bed, busy day tomorrow for us, so think I will sneak off to bed early as well!