Summer seems to be coming closer with the sun setting later in the evenings.  Last night, walking to class, I got to see the last of the colours over the city buildings.

Flinders street station, the cathedral and the Yarra river in the foreground.  The sun is setting to the left of this photo, creating a wonderful glow on the buildings.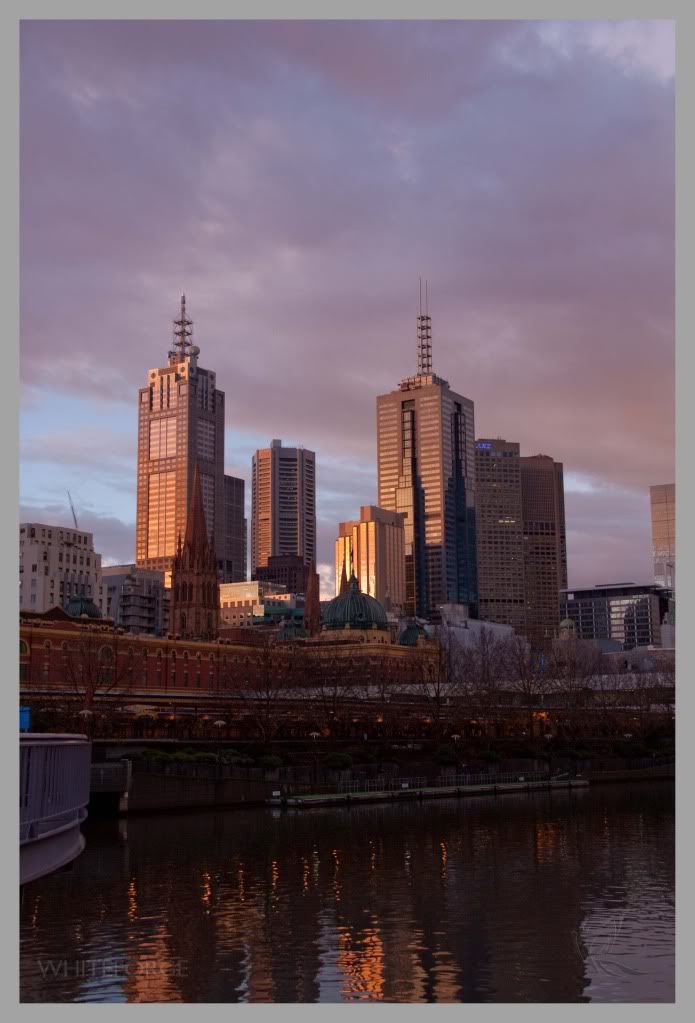 These posts haven't been very regular lately.  With guests, a sick family and just about everything else happening at once, my life had been a little chaotic.  With life slightly more (our definition of) normal, the posts and photos should come more regularly again.