Tuesday night on my way to class, I came across a student protest at Flinders Street Station.  The students were protesting about the amalgamation of the VCA (Victoria College of the Arts) with another institution.  (I think…)  They were really working very hard to get people's attention and to get support.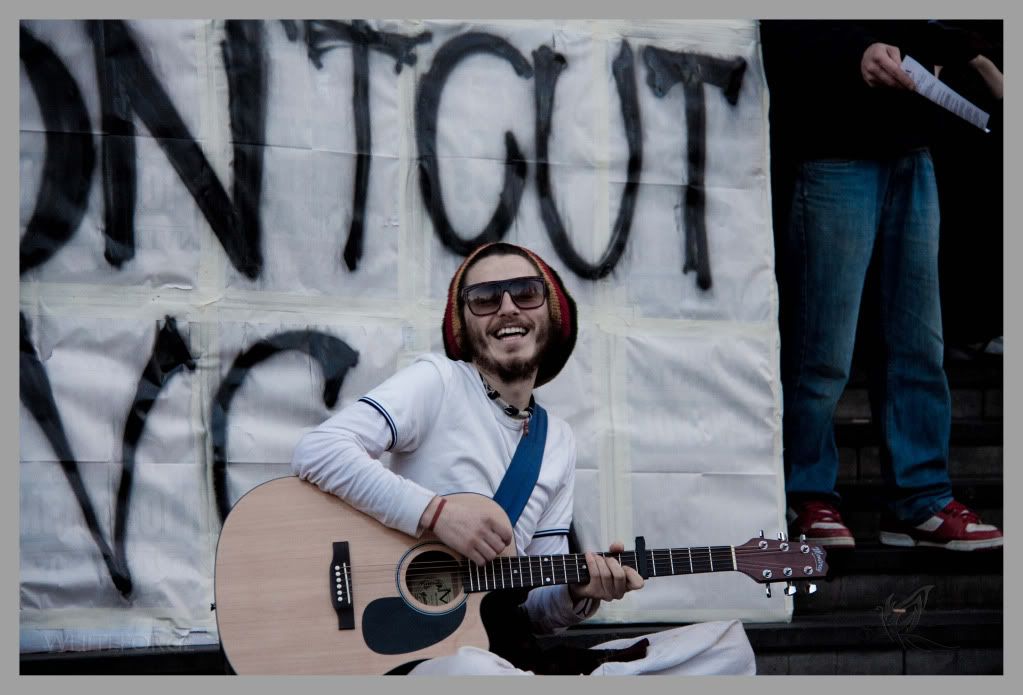 I walked across the bridge just as the sun went down.  I so love this view down the river.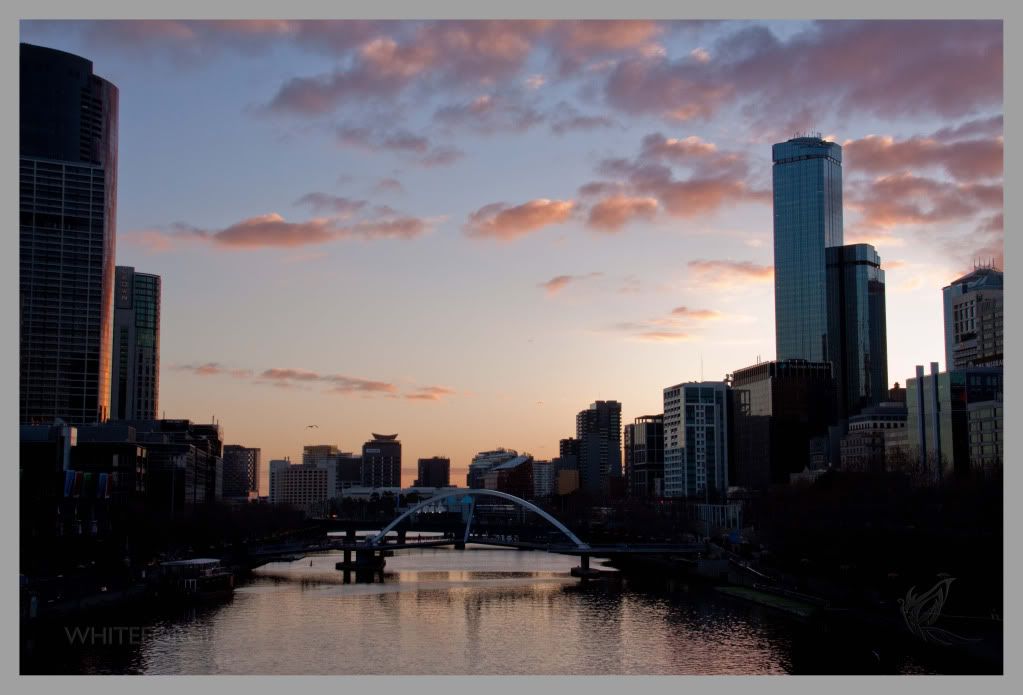 These steps go down to the river and Southbank.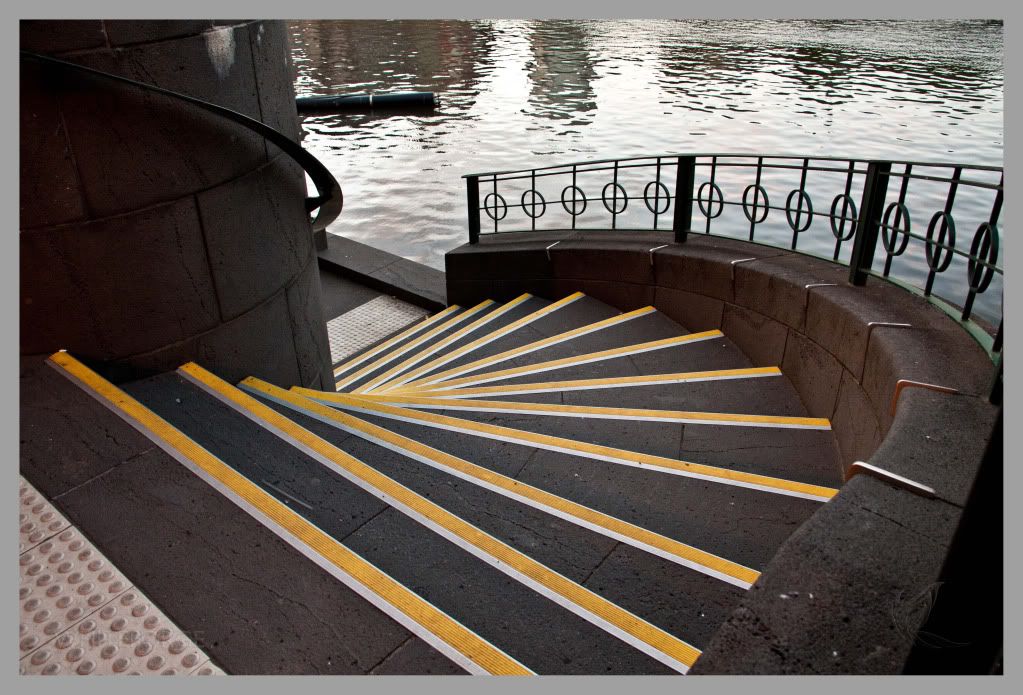 On the way back from class I captured this view of the pedestrian bridge towards Southbank.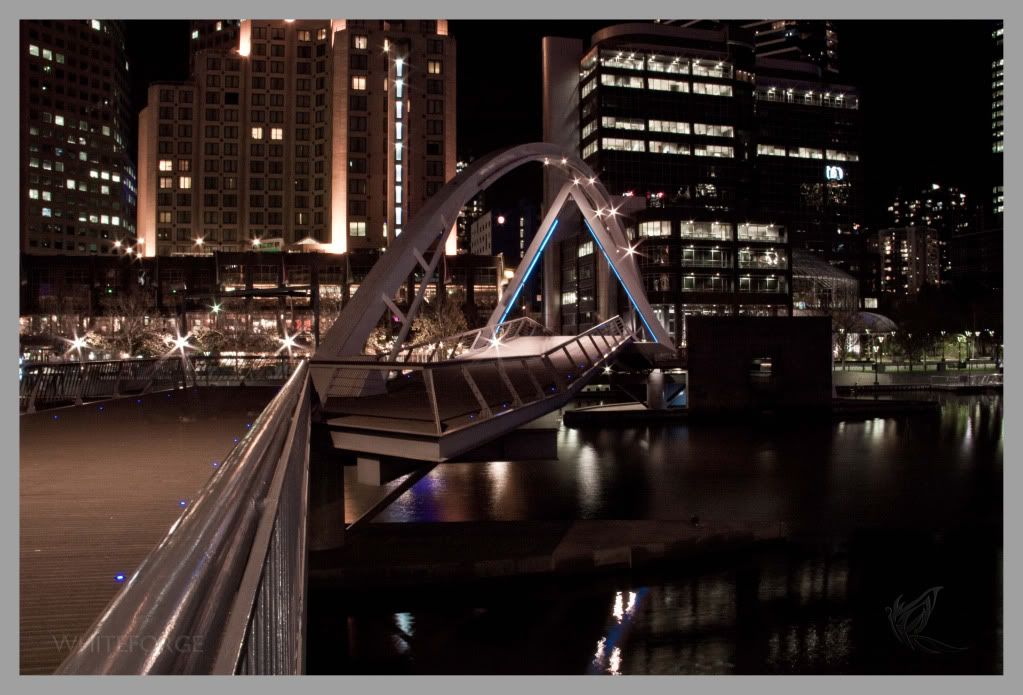 Turning around, I noticed this couple chatting next to the Yarra river.  I hope I never stop appreciating the fact that you can walk and sit and just be around the city at night without fear.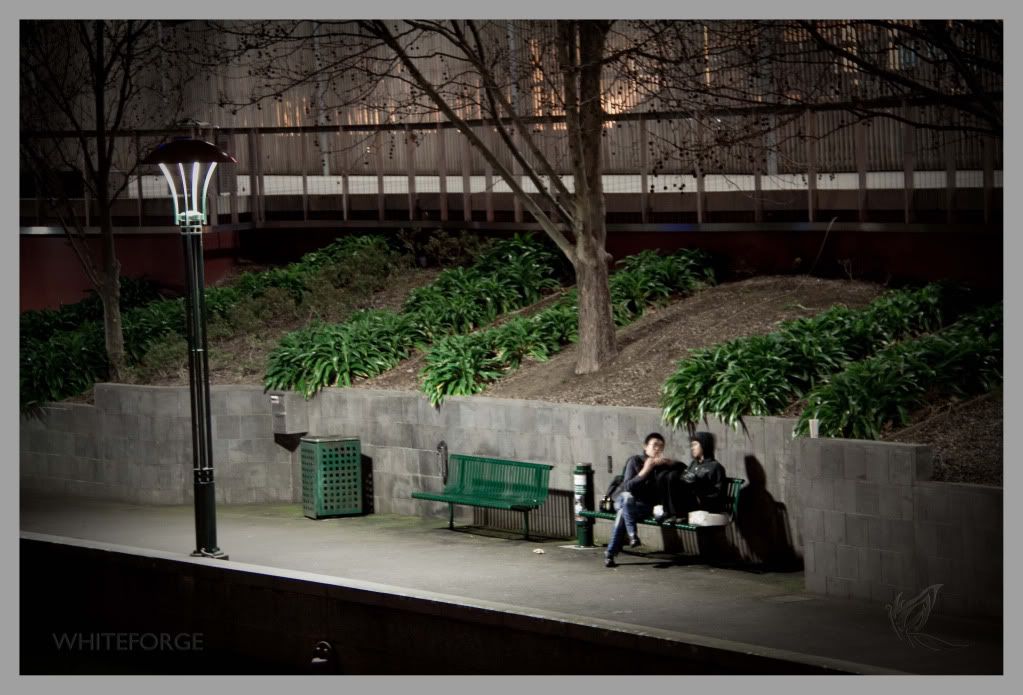 Waiting for the tram, I couldn't resist taking a shot of these stockings.  My husband's first comment, on seeing the photo, was "Did she just come from 'Wicked'"?