This week the moon was full when I walked to class.  It was quite something to see the hazy moon peek between the clouds.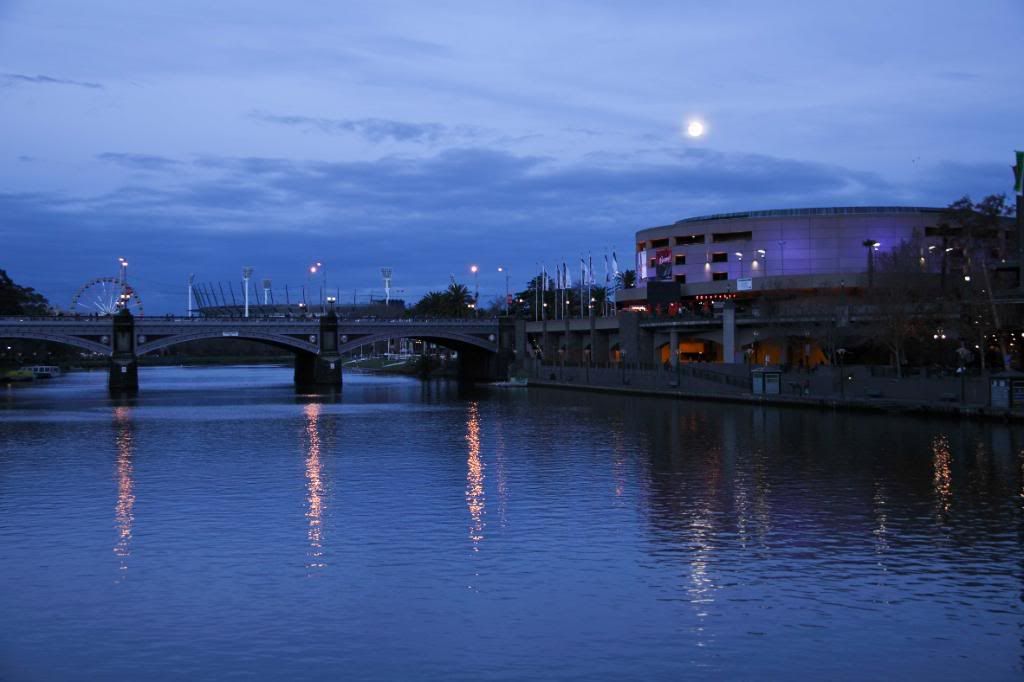 Walking back, everything was lit up really bright against the dark night sky.
Flinders Street Station is always so colourful.  There is so much life and energy in that building.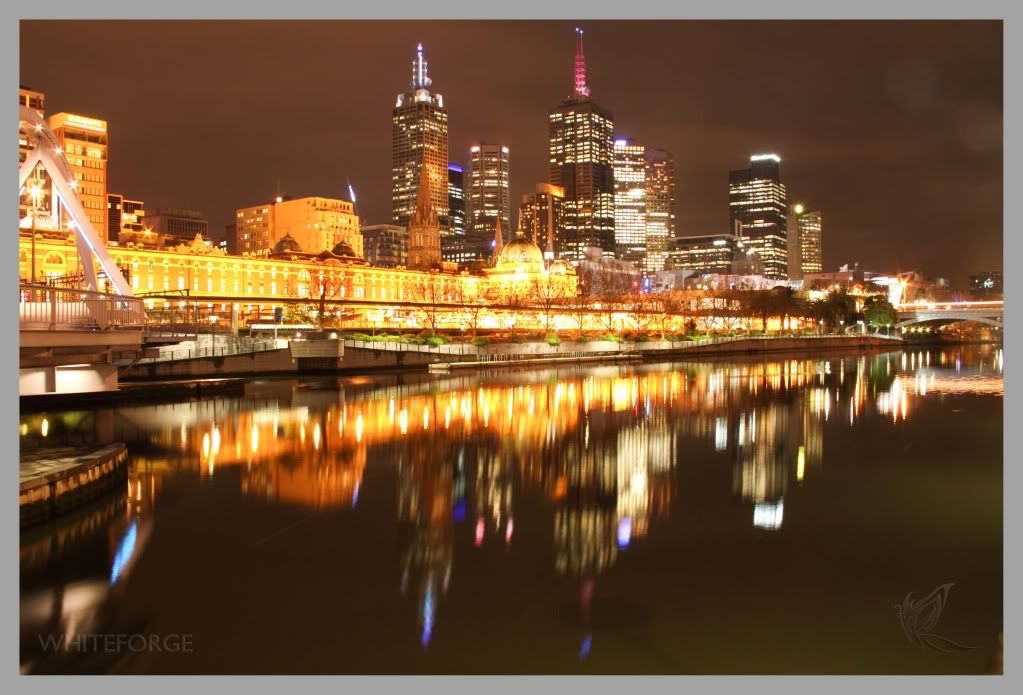 Waiting for the tram on the corner of Flinders' and Swanston is always fascinating.  Tons of cars and people streaming past.