After visiting the parrots at Grant's Picnic Grounds, we drove up to Sky High to see the view over Melbourne.  The rain had let up for a little while, so we were hoping to get a clear view of the city.
As you drive in to the parking area, the first thing you see is the Australiana tree.  As you can see in the pictures, we are so high up in the mountains, the clouds create a wonderful misty effect between the trees.
We were blessed enough to get a beautiful view for a little while, but then the cold wind drove us inside.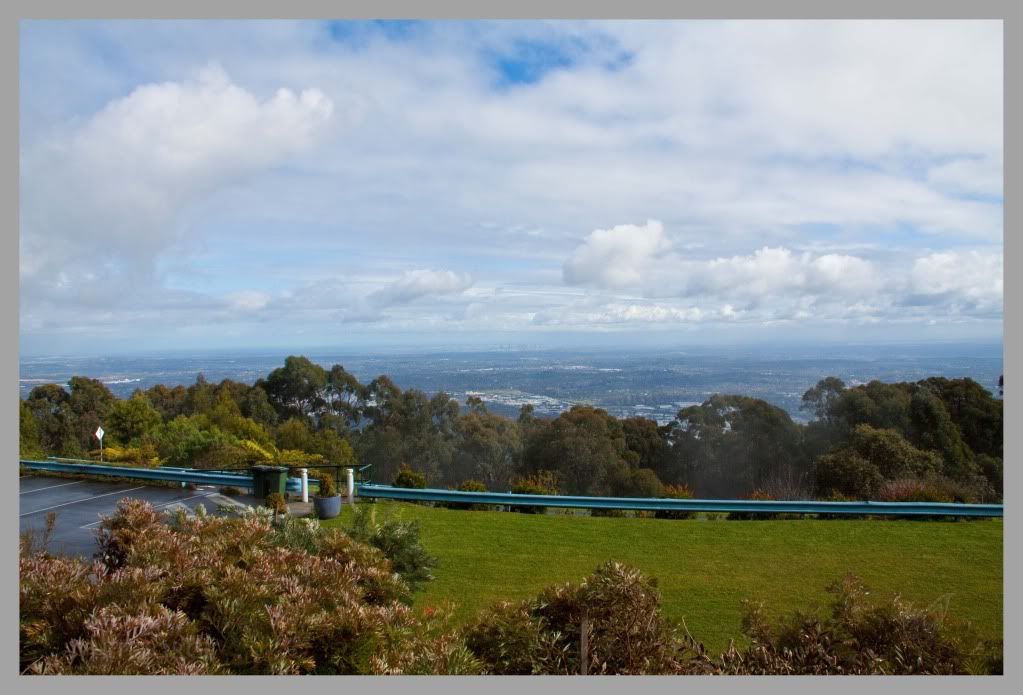 The rain started coming down so we took shelter in front of the fire in the bistro, Grinders.   The kids really enjoyed the fire.
We ordered some hot chocolate.  Somehow my marshmallows disappeared.  They were there..
Ahhh… found them!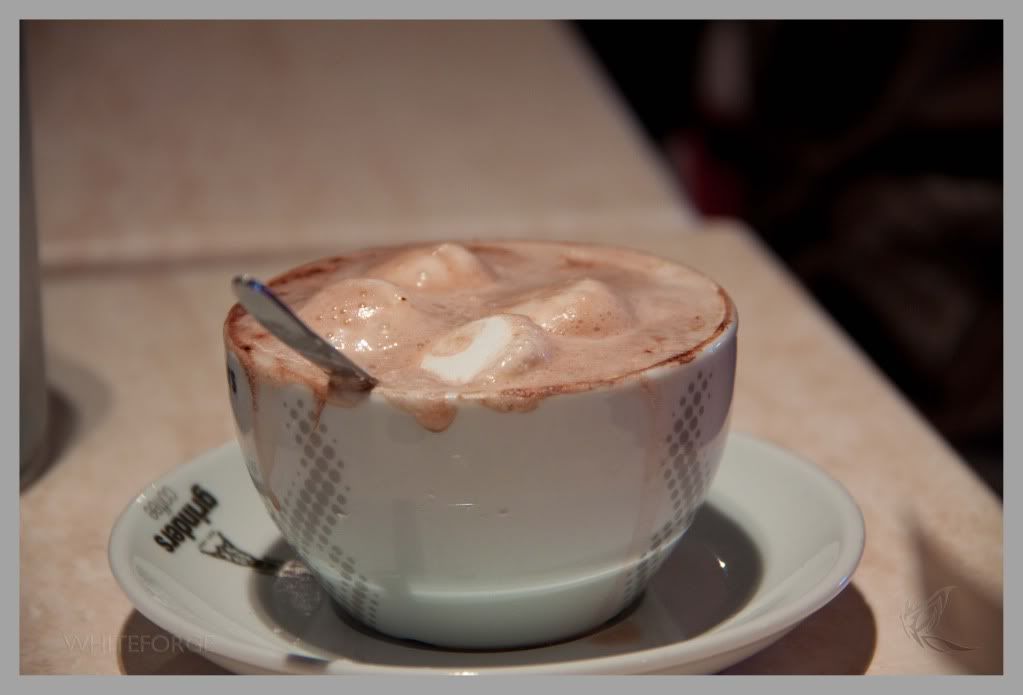 But then they were really gone.
Lunch was wonderful!  The little bistro makes good food.