I am entering this year's Canon EOS Photo5 competition.  One of the briefs is to create a close up image with an eye dropper.  I manages to get hold of a gorgeous glass one to add to the effect of the image.  The image is from a little science experiment you can do at home.  Add some milk to a saucer, then place some drops of food colouring to the milk.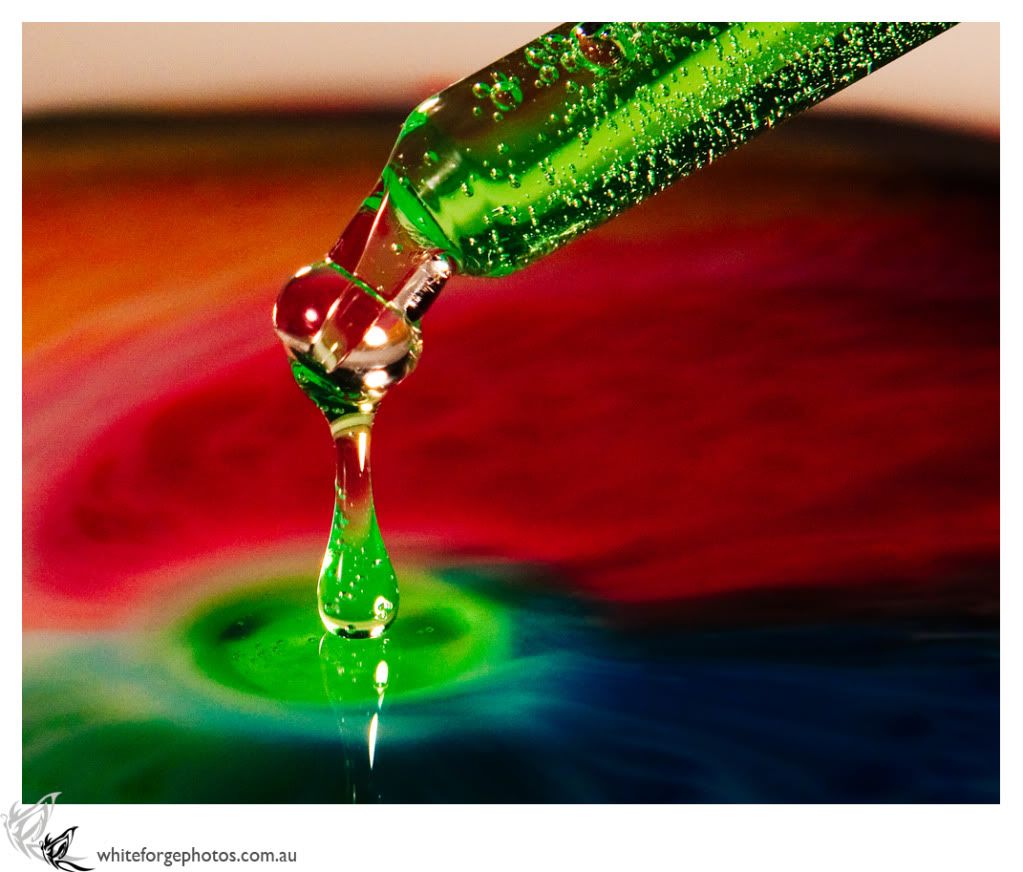 Next add some dishwashing liquid and watch the colours swirl!  I just love how the drop looks like a piece of glass, with the reflection below. 
I will add some more photos from my entries tomorrow, but there is a pile of washing calling!  Taking photos all weekend means I left a bit of housework for the week.