What would a kids' festival be without face painters?  Well, the kids thought it so important, they were prepared to wait a whole hour in the line to get their faces painted by the artists from Elena Lieu Body Art.  And they were absolutely magnificent!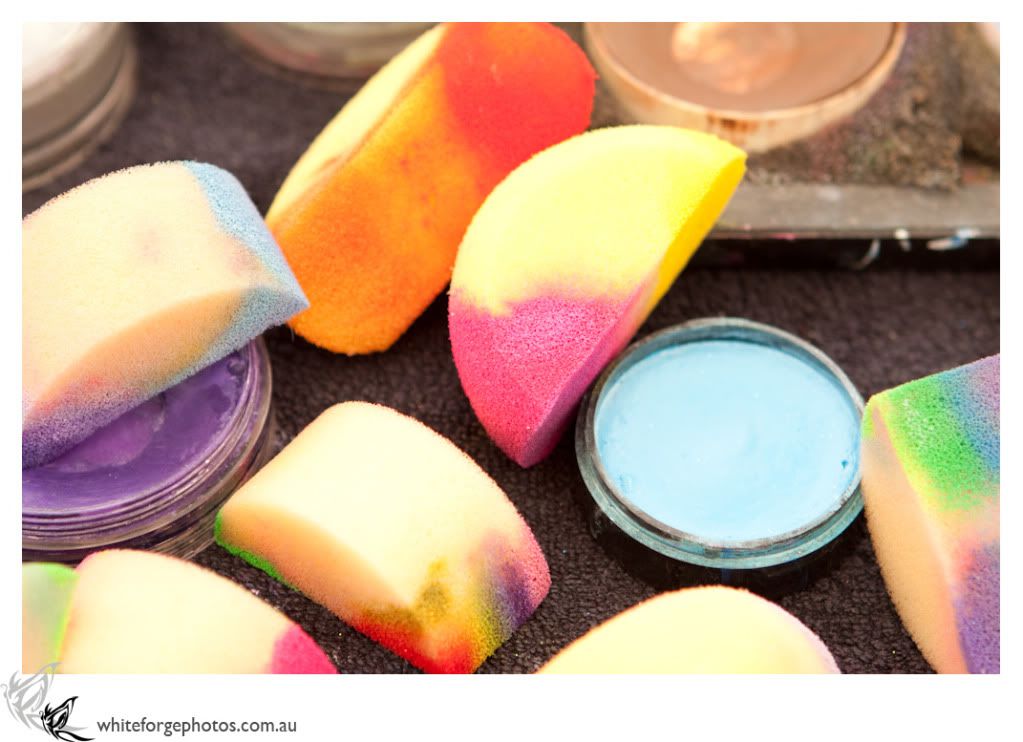 My three year-old didn't move the entire time!  She couldn't make up her mind, then finally settled on a rainbow butterfly.  So many colours in just one stroke…
My son didn't have any doubts.  He wanted to be a black dragon!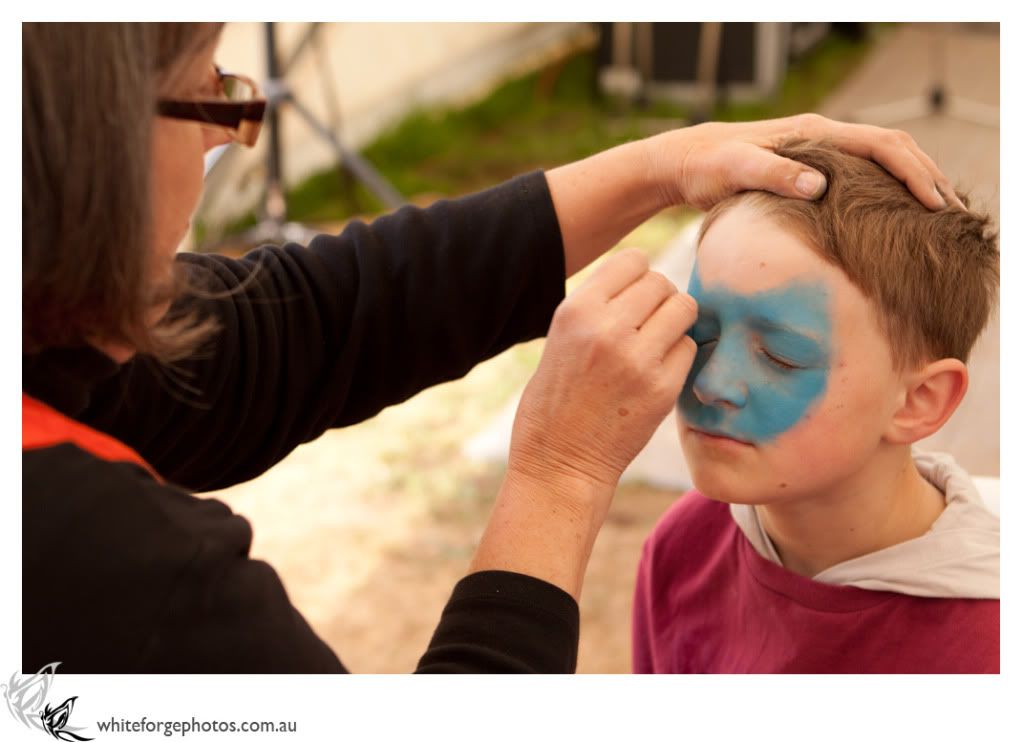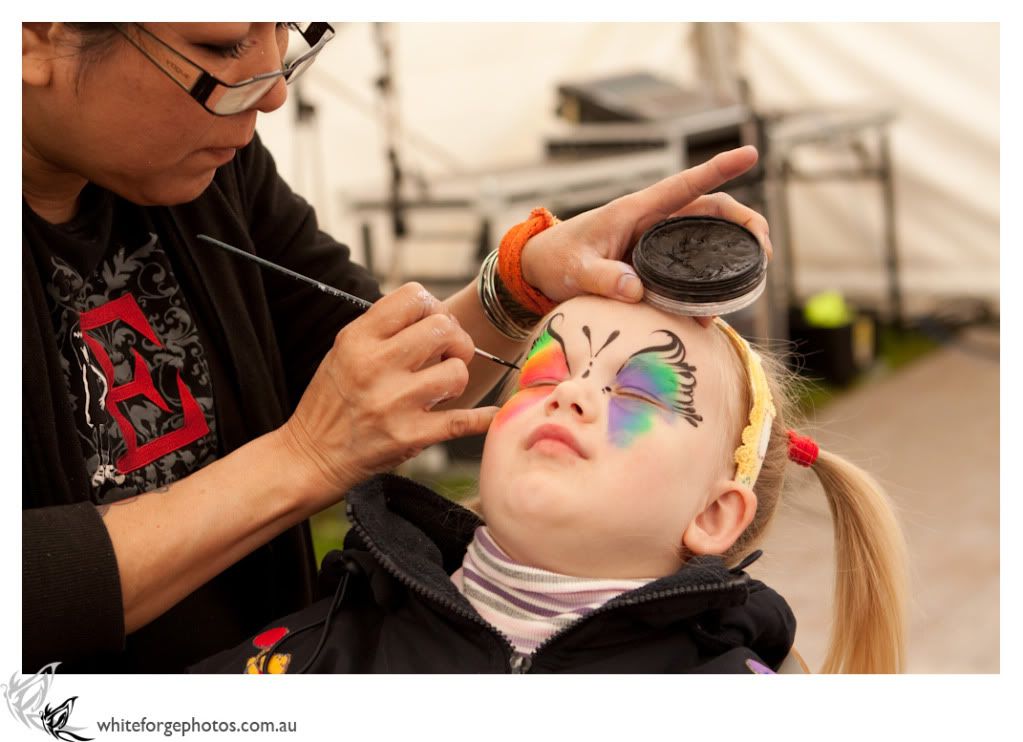 Have you ever seen a three year-old sit so still?  She didn't move the entire time.  I was amazed at Elena's skill.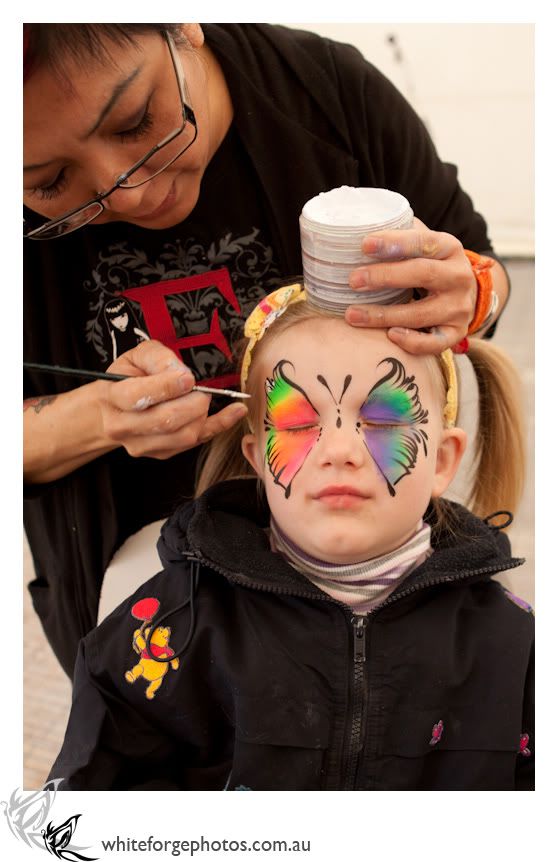 The skill of these artists is amazing!  Each child's face was a work of art.