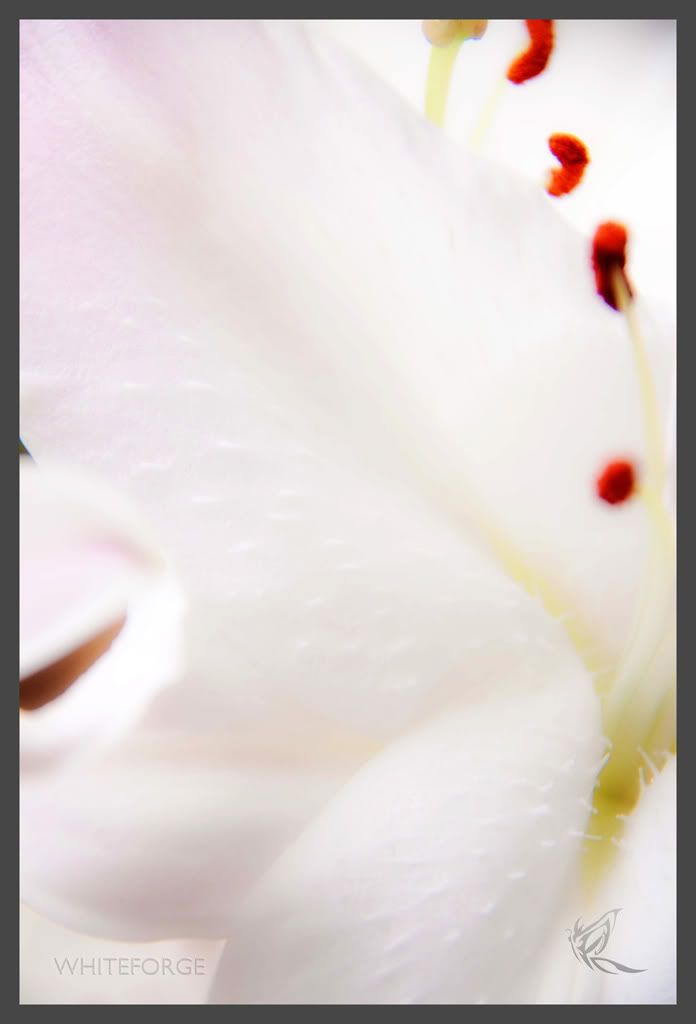 I just adore lilies.  I couldn't resist when I saw a bunch on sale recently and brought them home, really excited. 
A few days later the first bud opened…  and the hay fever started.  So I ended up donating my beautiful lilies to my lovely, very sweet neighbour (she is in her 80's, a real darling). 
I took a few photos before I passed them on though.  These lilies were white with a slight pink blush on the edges.
The curves and textures make them feel so luxurious.
I think in future I will consider a friend's advice:  just nip off the pollen parts with a tissue.  But I will take the photos first!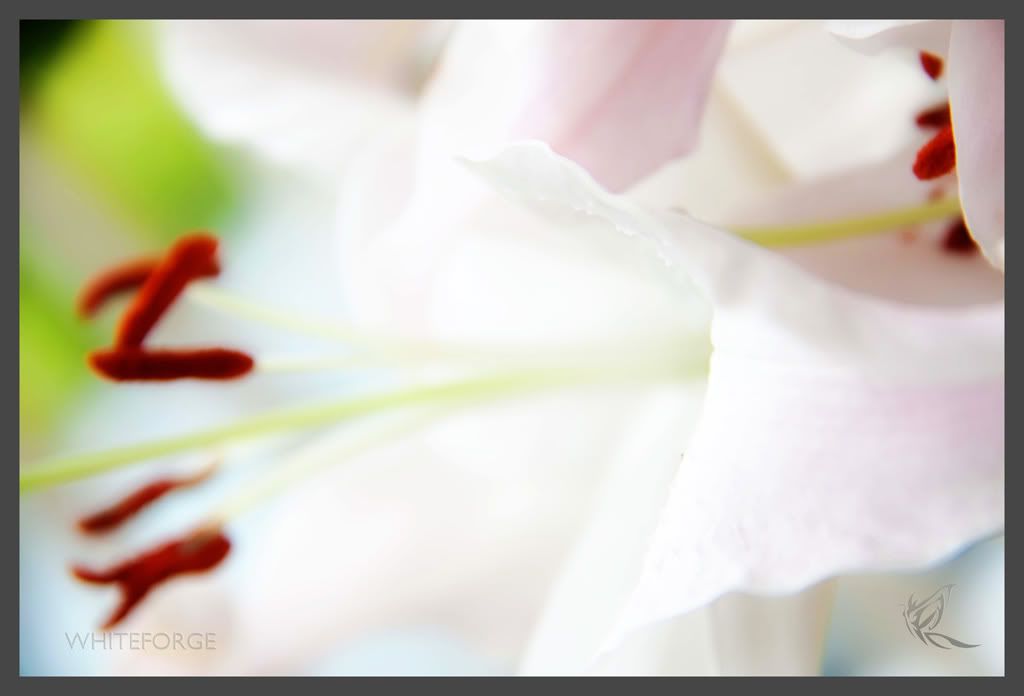 * We are moving house over the next few days.  Unfortunately I am not sure when we lose our internet connection, and even less sure as to when we will regain it.  Hopefully I will be able to make at least one more post before we lose it.  If things work out well, all will be up and running before Christmas (pleasepleasepleasepleaseplease!)