There is a really rich mix of architecture styles in the city.  From the old churches to the library to the alleyways.
The old wall above  is of a warehouse.  The inside of the warehouses down this narrow little street seem to all have been converted to flats.  It is really narrow.  A 4x4 was a tight fit.  She couldn't turn the corner when I was standing right near the wall to take the photo.  I had to move.
Christmas decorations are also already up in the city.  This was taken from Flinders Street Station.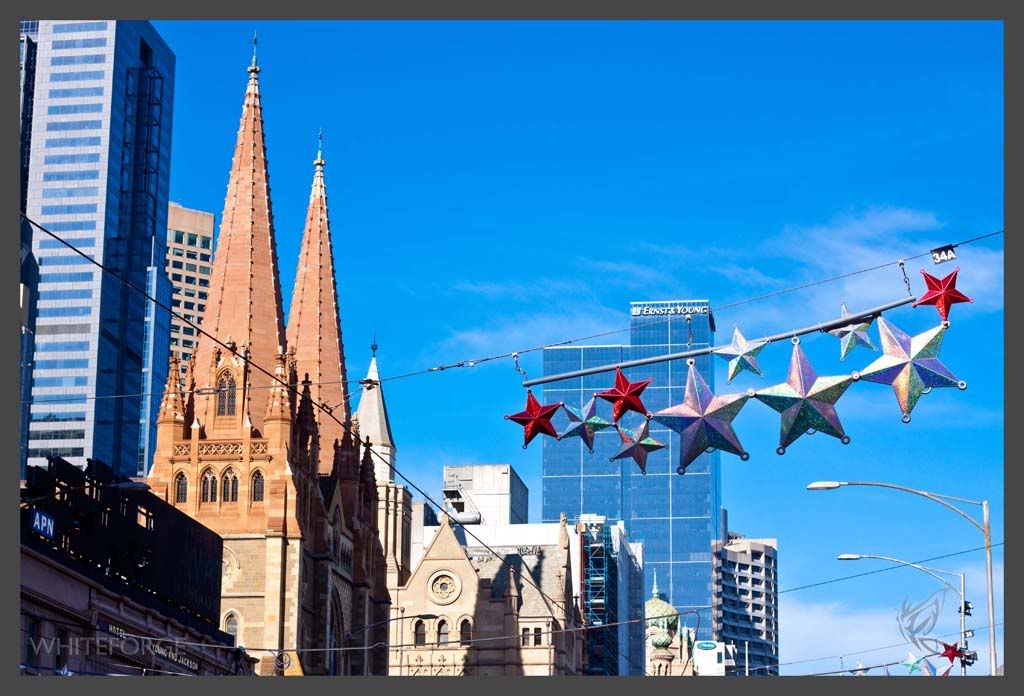 I am hoping we can go see the Myer windows soon, but with packing and all the Christmas events, somehow we keep running out of time.
I better get back to packing.  I have my daughter singing nursery rhymes in the background.  Simple pleasures…