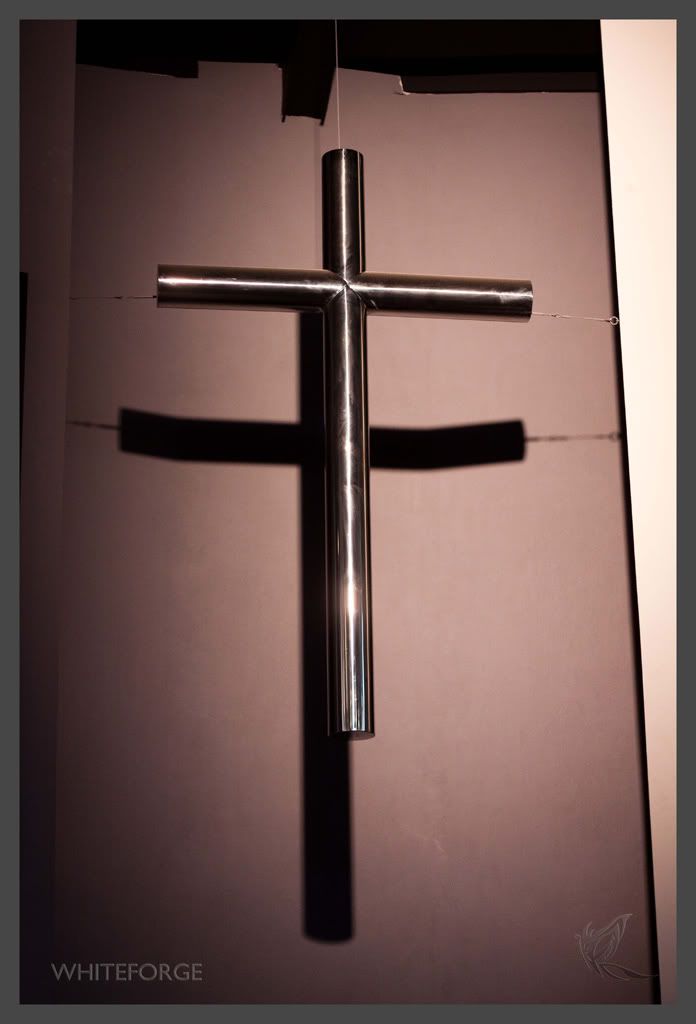 On Sunday our church had a special service for the kids.  The organisers went to a great deal of effort.  They produced a beautiful Christmas play in which the children were the main stars.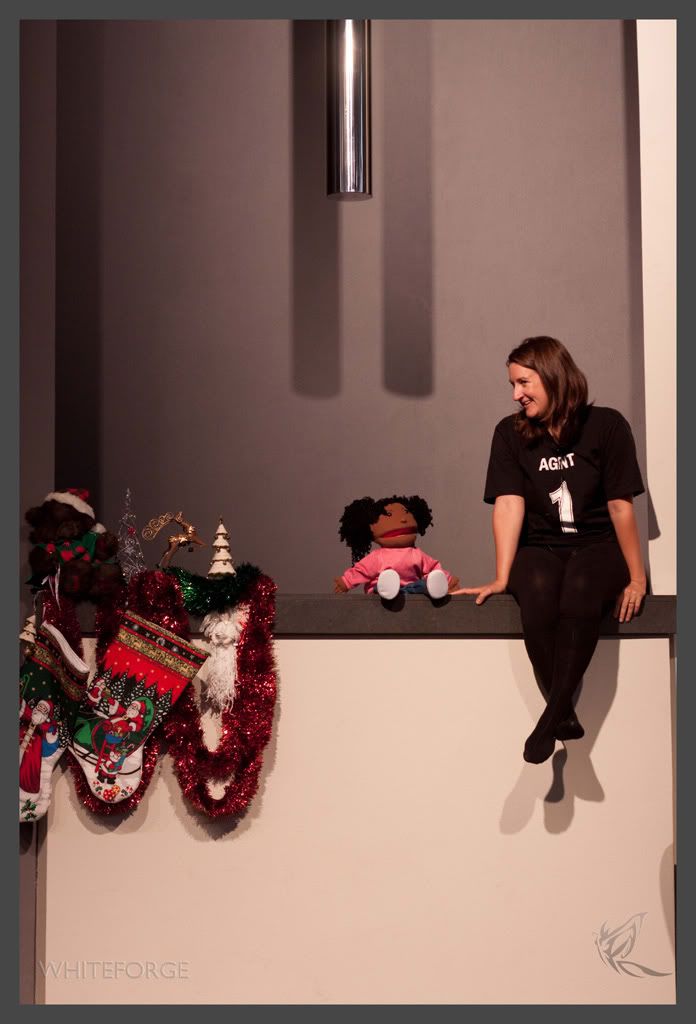 My boys got to do the Bible reading, then dressed up as  the wise men.  My daughter got turned into a little angel, and she popped up everywhere.  Notice how my younger son just couldn't stand still!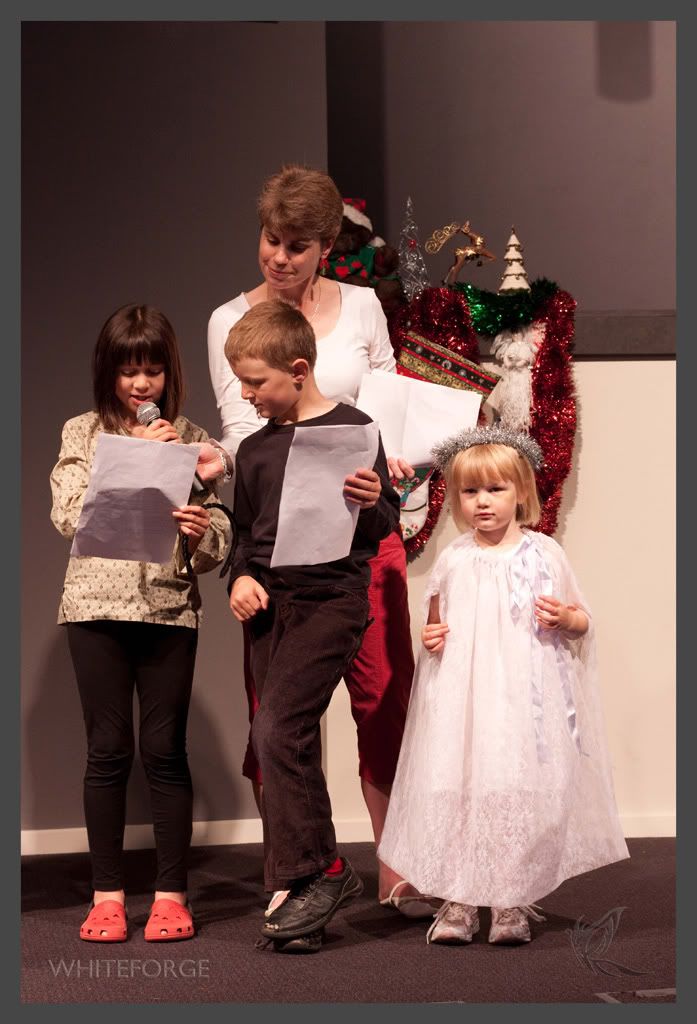 This is my absolute favourite photo of the morning.  Little Jasmine is waiting for her chance to appear on stage.