We took the kids to see the sand sculpture exhibition that is being held in Frankston on the waterfront.  The sculptures were really amazing!  The theme is Great Events in History. 
So on one side you had Elvis and the Beatles
and on the other Nero and Napoleon.
Wars were also depicted, as were major eras of the last century.
Australia and the USA had sets of their own.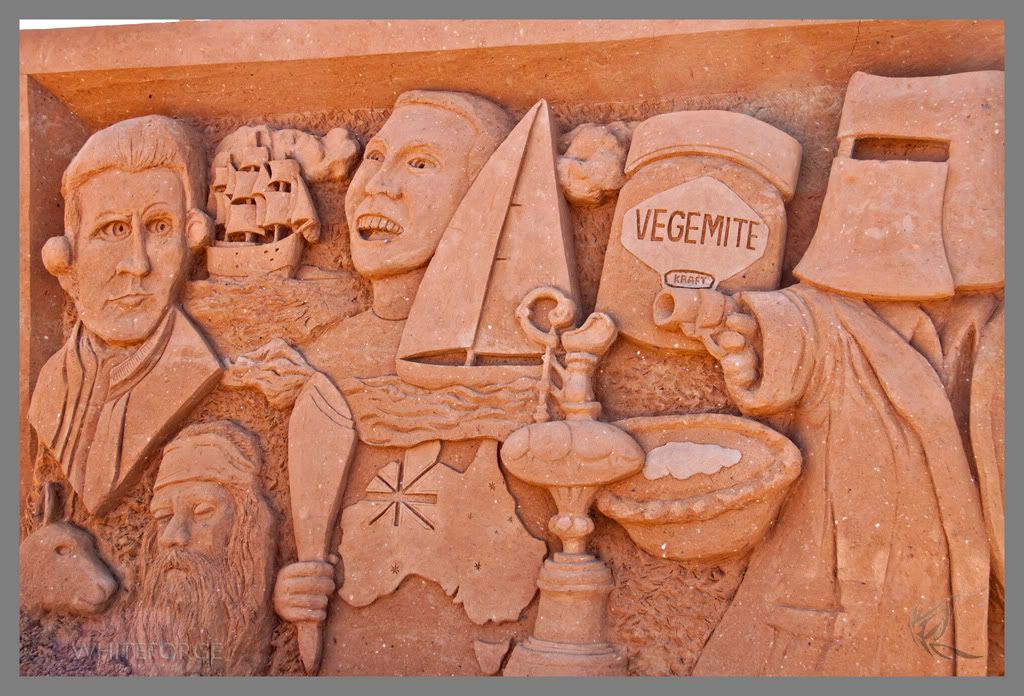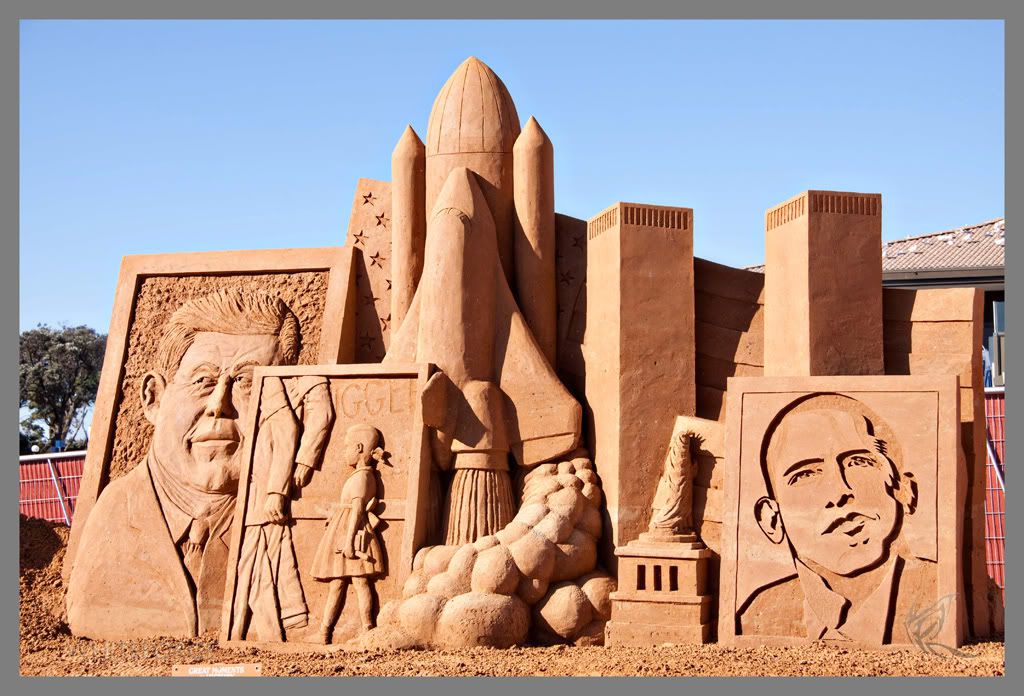 My favourites were the buildings, the Colosseum totally breathtaking…
The detail in the sculptures was fantastic.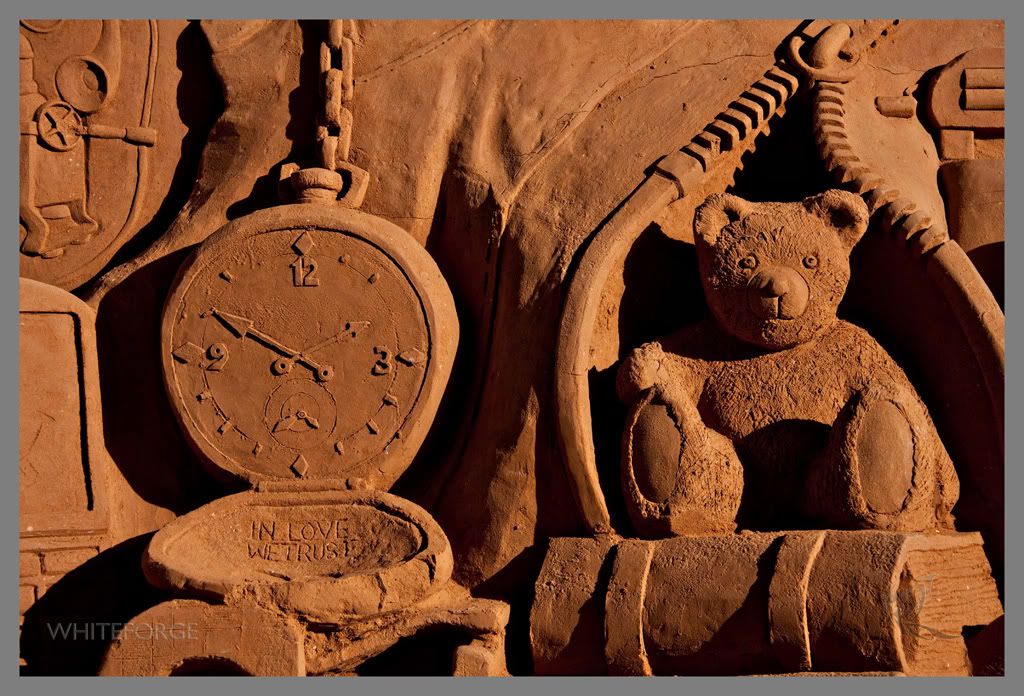 The amount of effort that went into the faces was wonderful.  I just loved how these just seemed to pop out at you.  There is even the glint in the eyes.
We arrived after 6 pm, but the sun was still high in the sky, as you can see from the dark shadows.  It worked out well though, since the kids could do some of the sand art activities for free.  They loved it.  It is very well organised.  I did not take photos of every sculpture, but there are more photos of some of the other sculptures on the Facebook page.