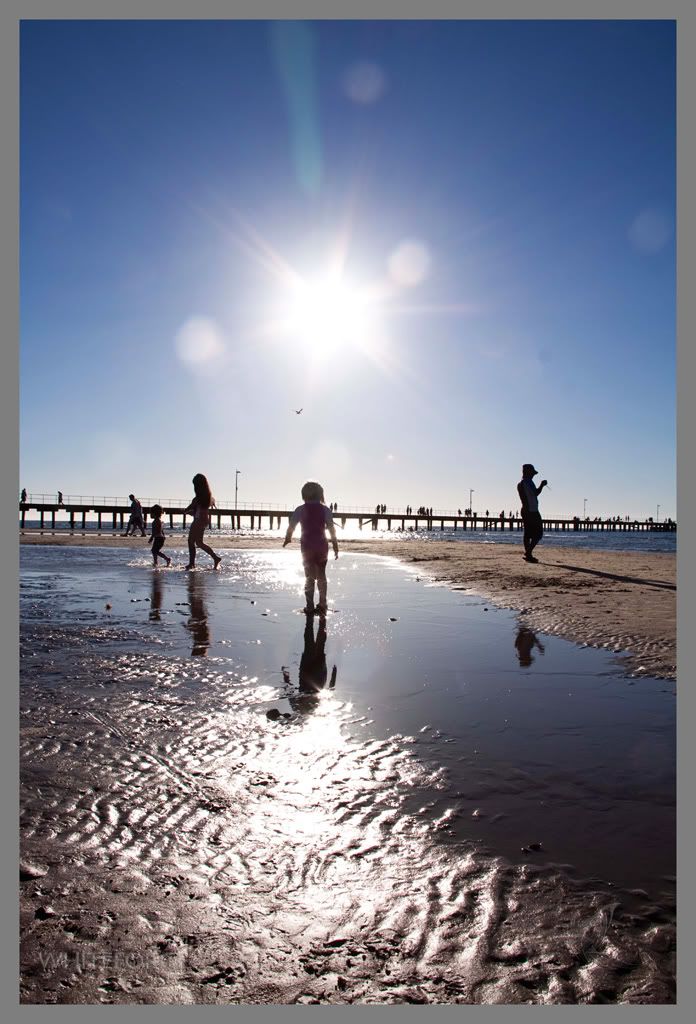 After visiting the sand sculptures, we couldn't leave without having a swim in the ocean.  I decided to try to take some silhouette photos, with the sun still rather bright and quite a distance from the horizon.  It was a picture-perfect day, with bright clear blue skies and very little wind.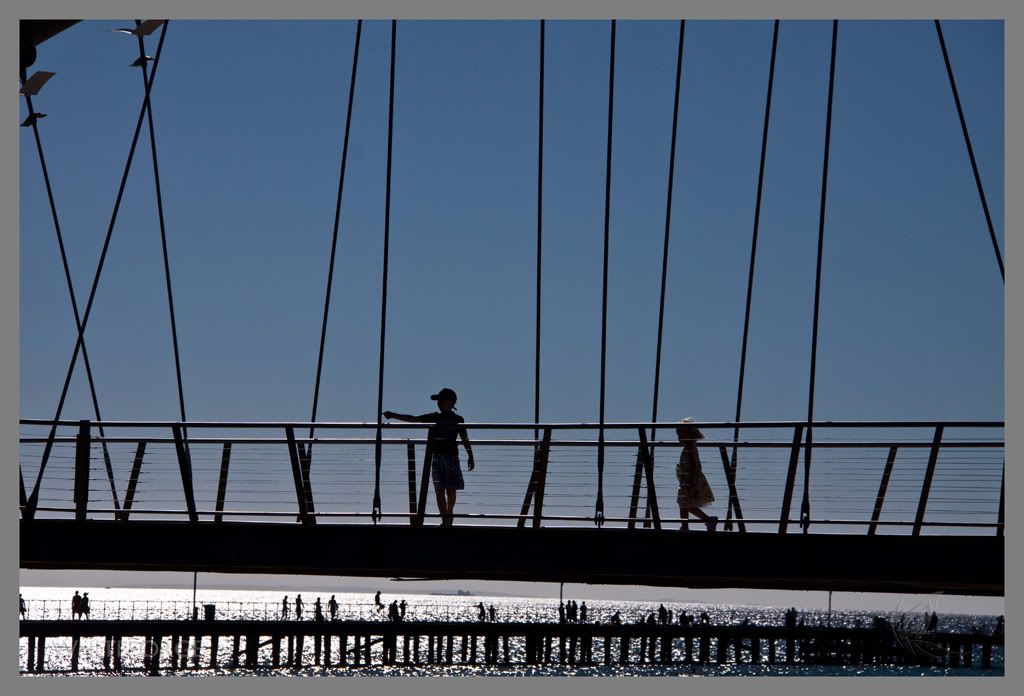 The kids ran across the footbridge at Frankston beach to get to the water.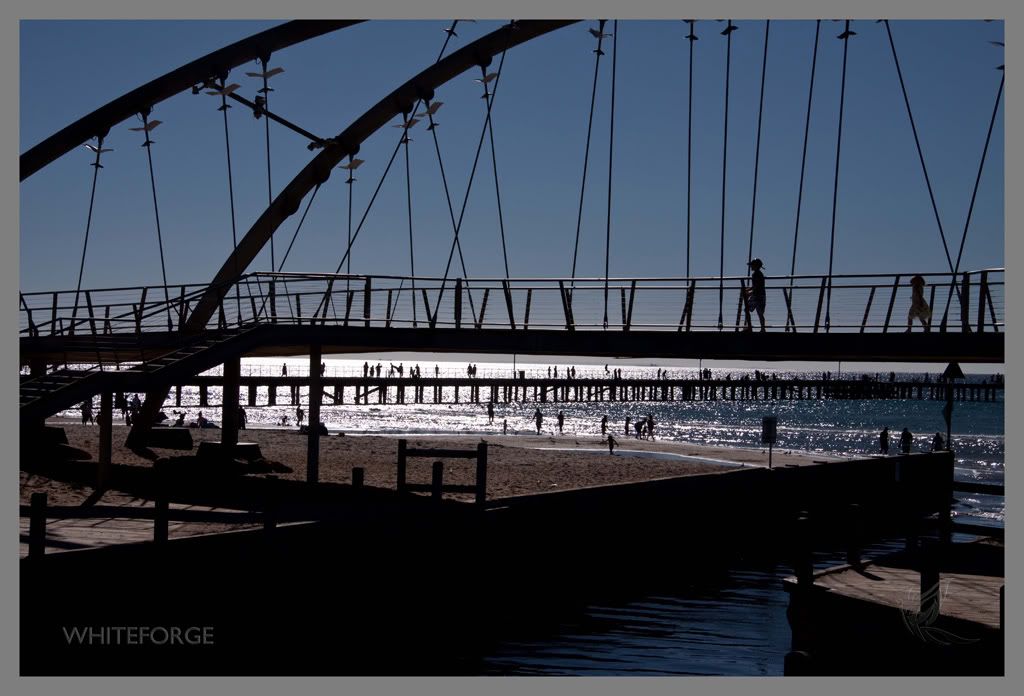 Quite a few people made use of the beautiful weather.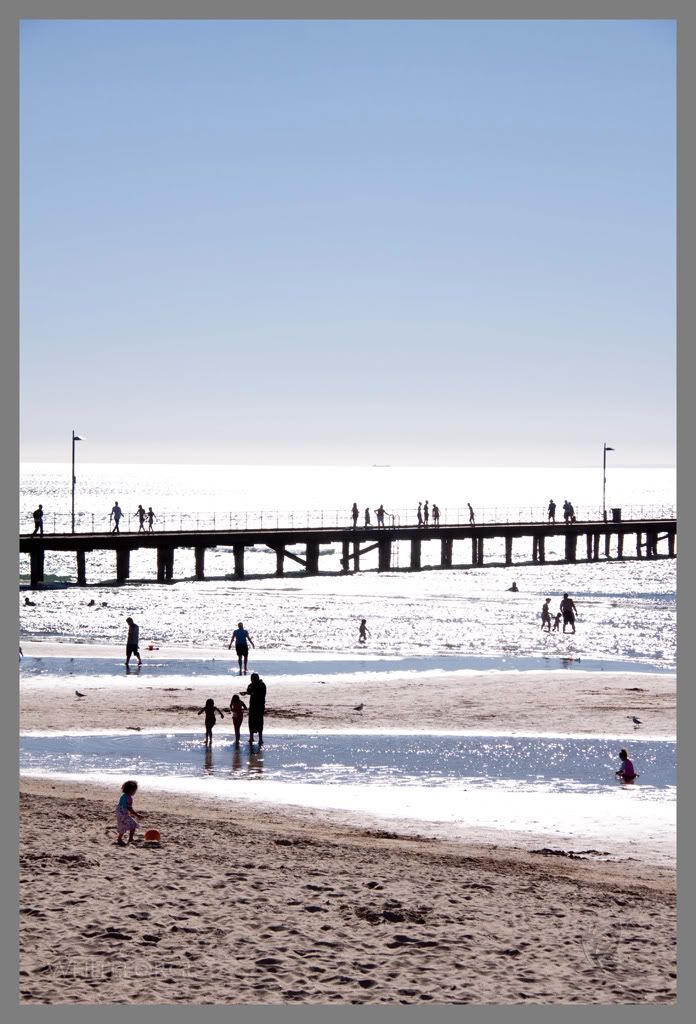 My daughter splashed and jumped in all the puddles.  (The boys were a bit deeper in, trying out their masks and snorkels they got for Christmas.)
I always wanted to take a photo like the one below (though I think the one above is my favourite – no processing, it is the glow from the sun's reflection)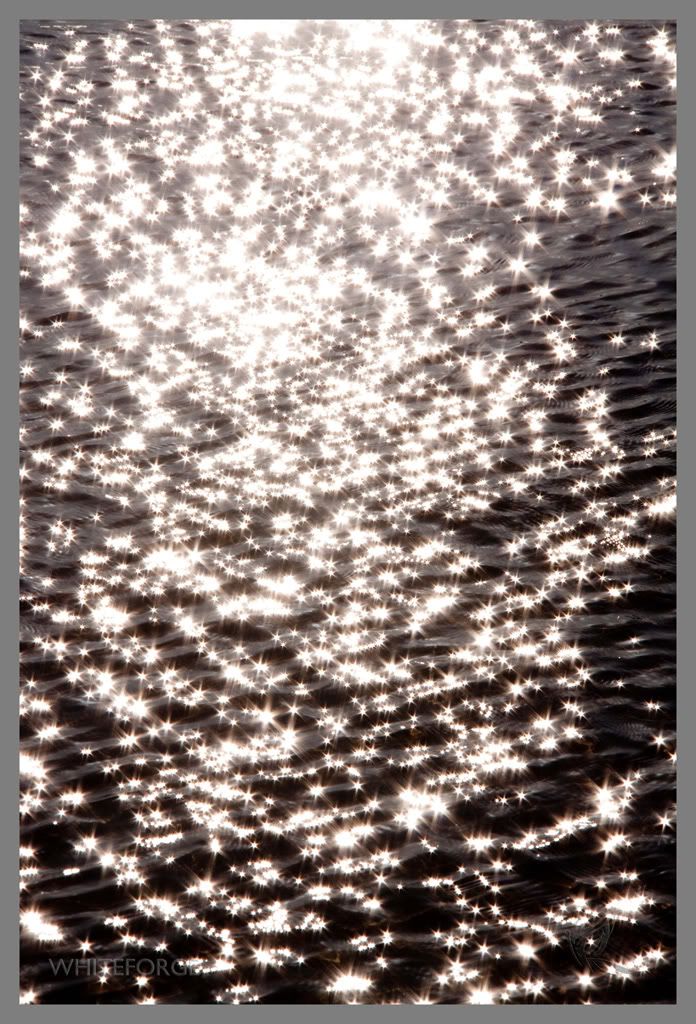 With sunset after 9pm, going to the beach is a relaxing way to spend the evening!