One of the locations we went had a beautiful blossom tree.
Every time a gust comes through, a confetti shower of small, white blossom leaves come falling down.
I got one of my fellow students to model for me.  One of the dangers of being a photography student, you have to stand in as model quite often.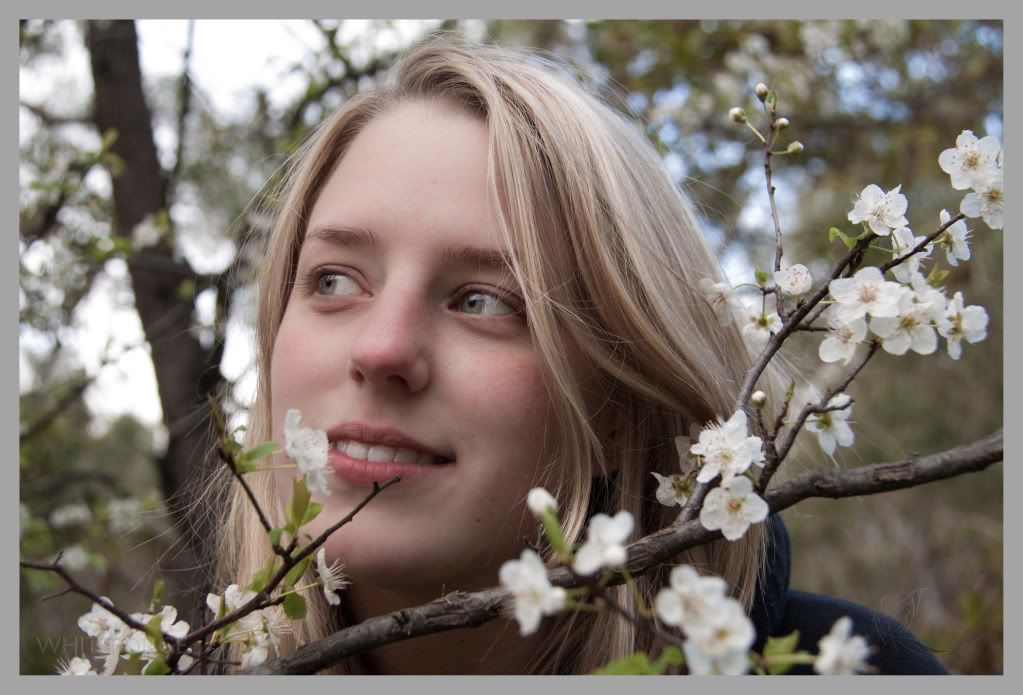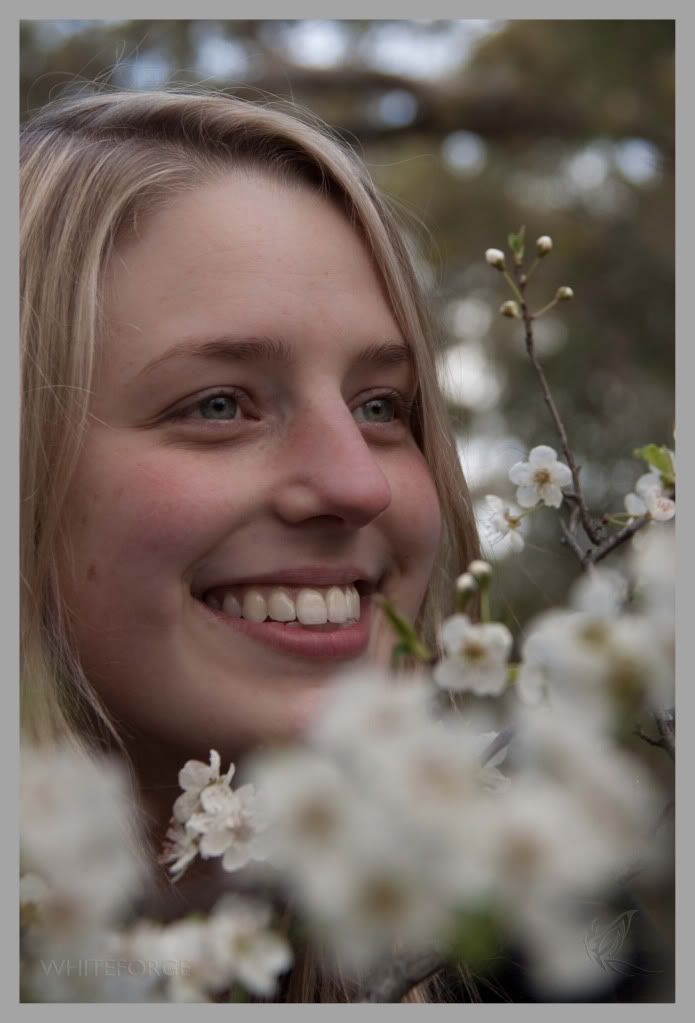 I played around with this picture a bit.  I just really like the dreaminess…