The first events we went to see were the horses.  It was so much fun!  The kids had an absolute ball (and so did I). 
First were the show horses.
Then came the bush games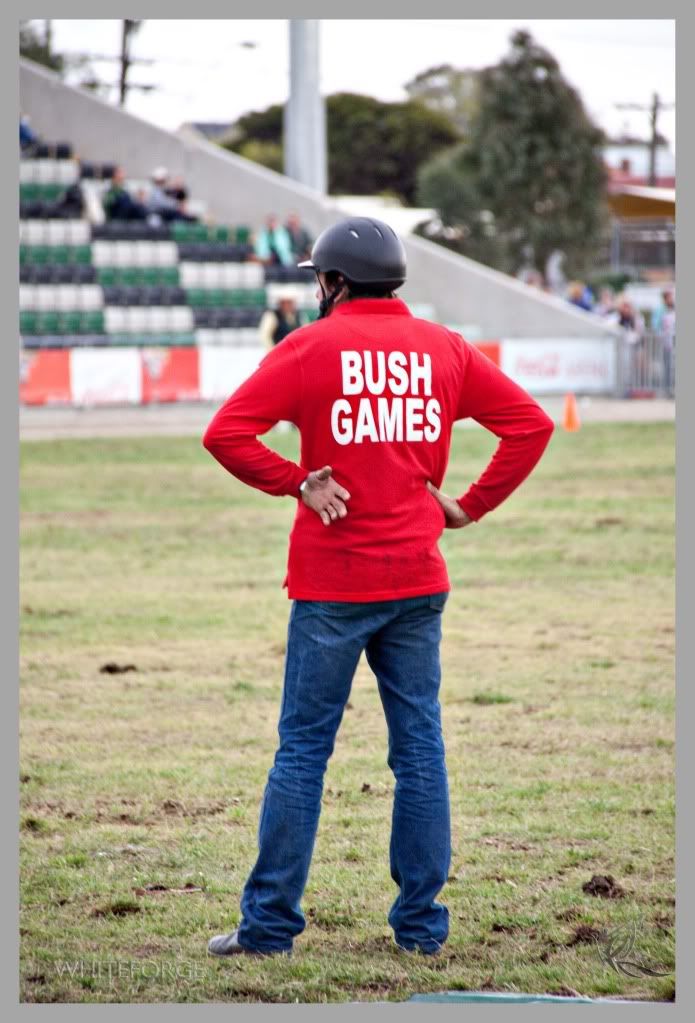 Three teams competed against each other.  They were racing on foot, on horses, quad bikes and with wagons.  The spirit was awesome!  I blurred so many photos because I was laughing so hard… whoops!
One of the funniest was when they had to drag a teammate behind a horse.  One holds the 'stick' with the horse coming, the rider grabs the stick….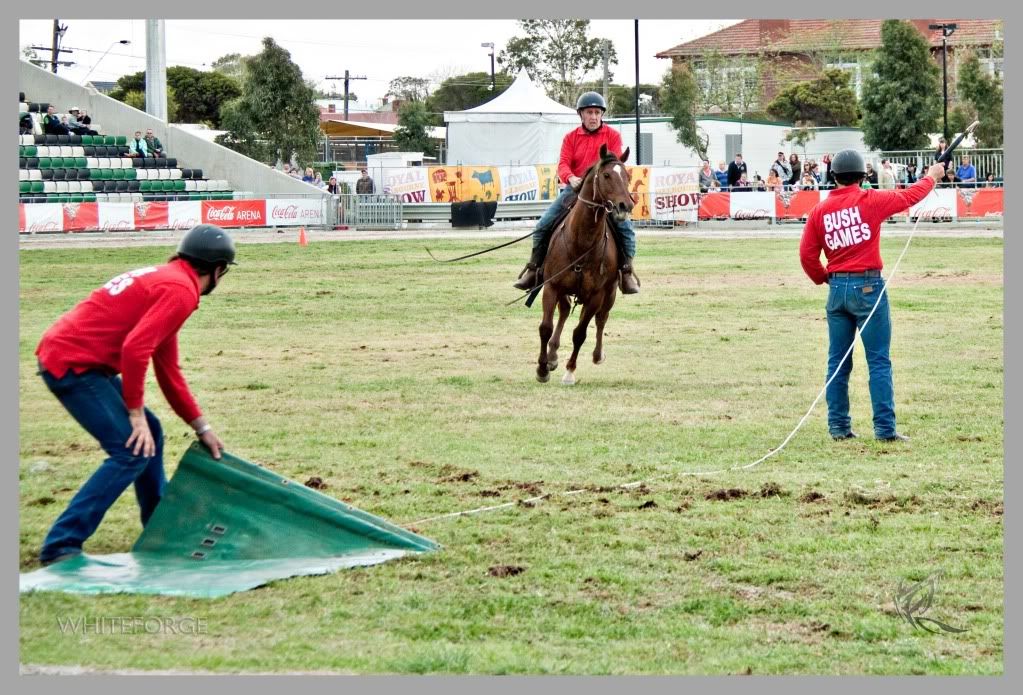 and off they go!  Generally all you saw of the guy on the sheet was boots and heels!
If it hadn't started raining, I think I would have been happy to sit there all day.