Walking back from class in the evenings, I have to pause often:  waiting for a light to change, my tram to come…  I love taking photos in those moments.  (I have missed the light changing a few times and have had to run for the tram!)
Playing around with long exposure, this photo is of a truck coming past.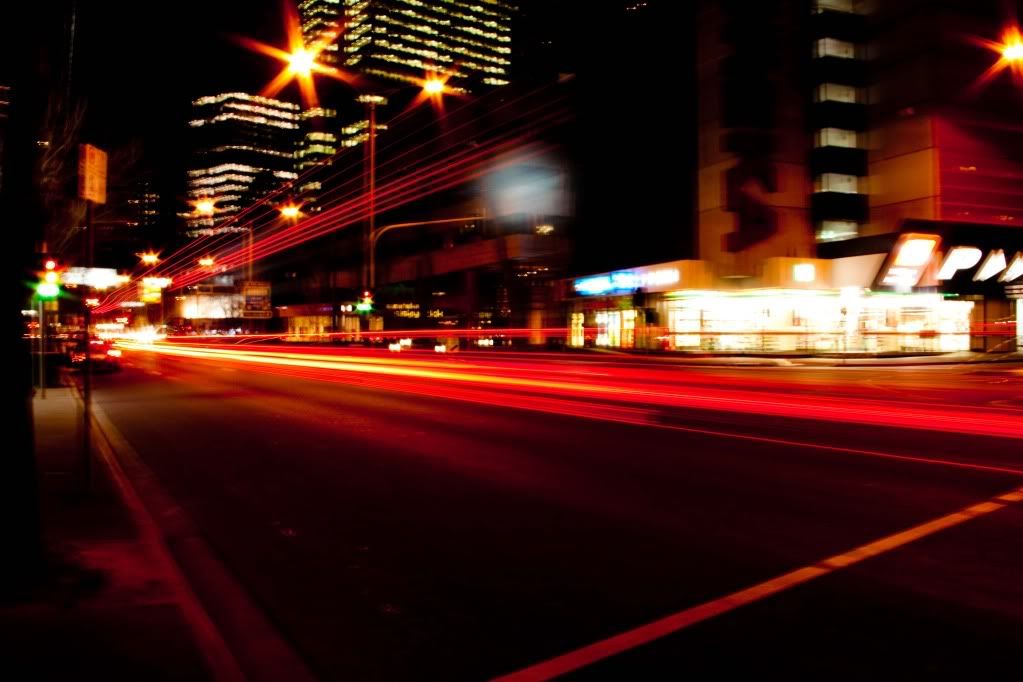 I struggle to resist photographing the footbridge across the Yarra river.  The blue and the curves always draws  my eye.  Taking photos from the bridge is tricky, since it bounces whenever anyone else walks over it.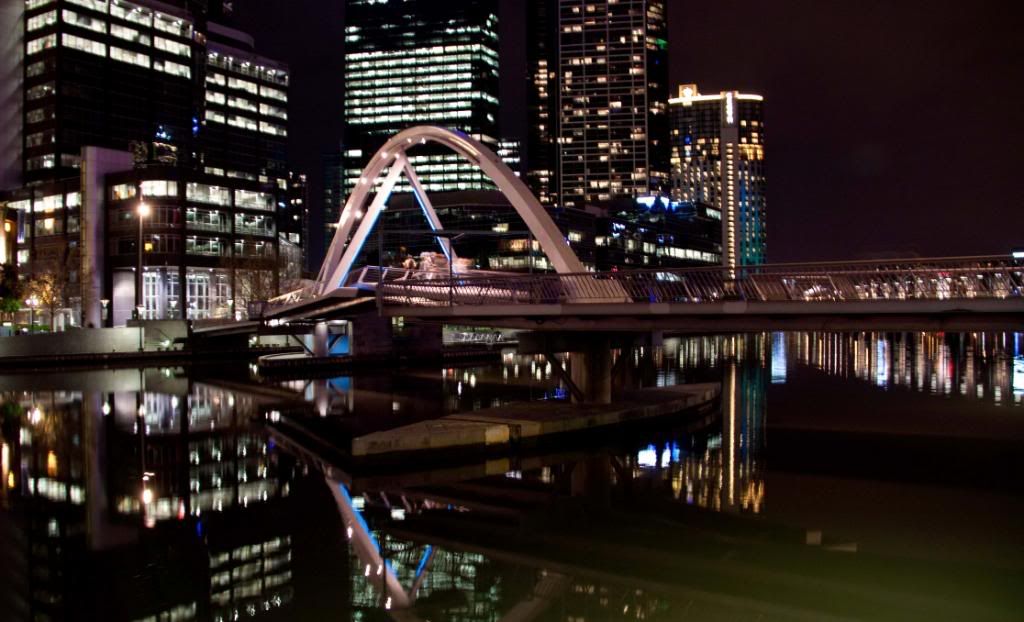 I saw a car about to make a u-turn on Flinder's street and decided to try to capture it.  Makes for a funky light effect.
We have to take more panning shots for class, so I spent the next 15 minutes waiting for the tram playing around.
I didn't really get the tram right, but the photo is a little spooky…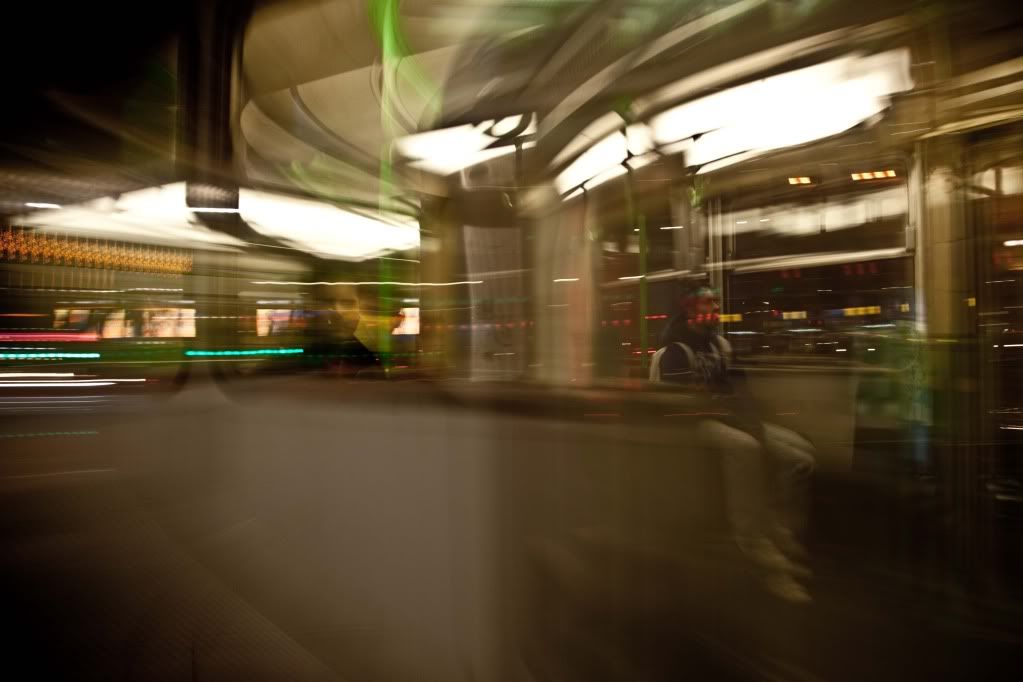 I think this one of a taxi didn't come out too bad though.