The guys were really  keen to see the wood chopping competition.  Wow, but those guys are fast!
First they chop in steps on the log and mark where they have to hit. Then two guys get on the logs, the whistle blows and they start chopping.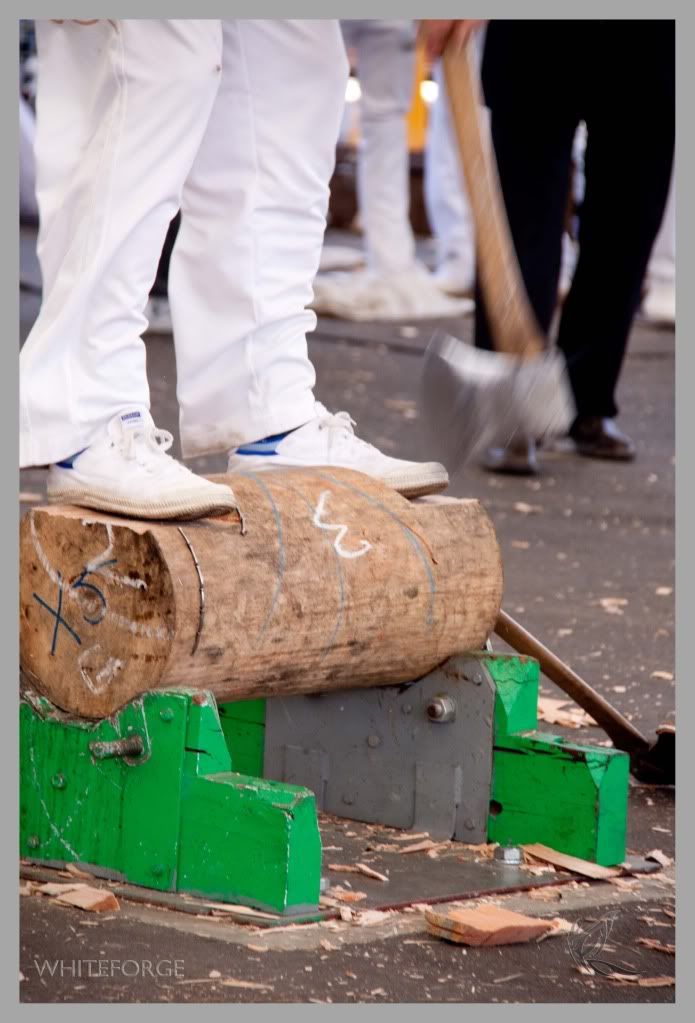 Their hits are amazingly accurate.  The axes aren't just any old axe, they are specially made, each one for a specific type of wood and each costing quite a lot.
I am sure the announcer said this gentleman is 67.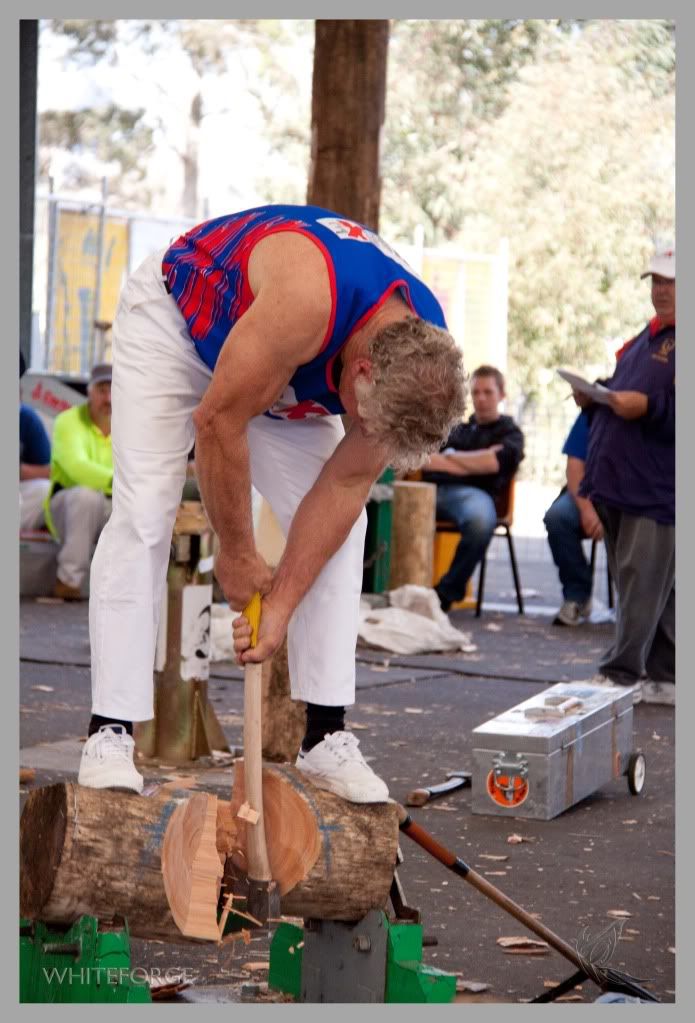 To give you an idea of how fast, they were probably done by the time you read to here…