My husband is starting to think I am addicted to Sherbrooke Forest. I just love going there to fee the birds and walk amongst the huge trees.  Last week I took a friend to experience it for the first time.
This time we even saw a kookaburra.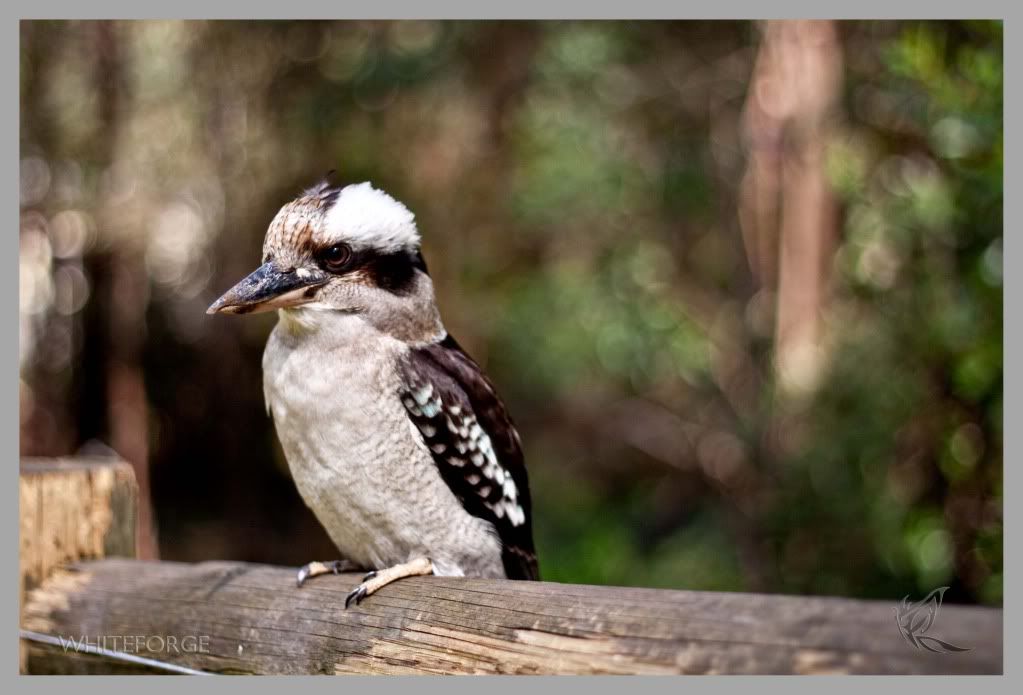 The birds really are not shy about landing and climbing over anyone they suspect of having seeds.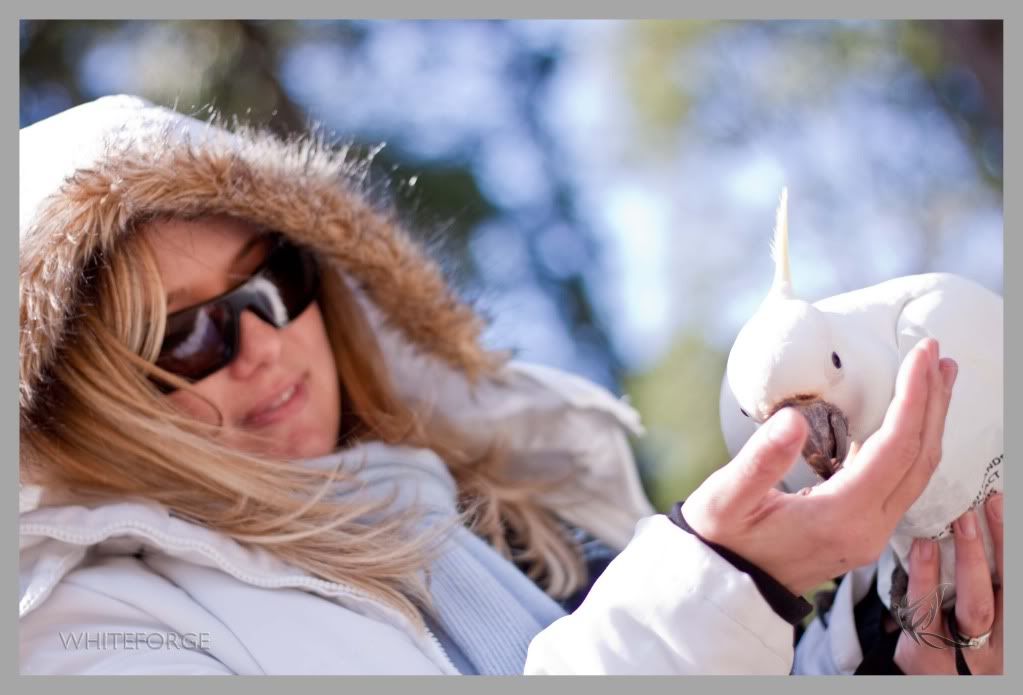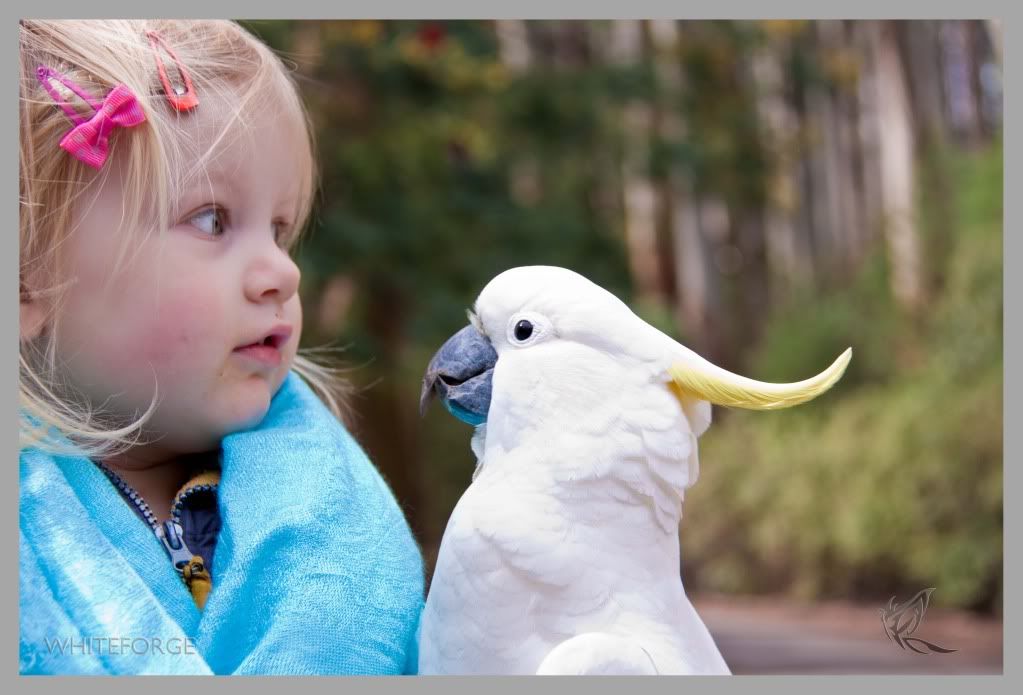 After being their so often, my daughter has gotten quite blasé about the birds.