It was early on a cool, misty morning, before the sun had even peeked over the horizon, that I left home to document a beautiful couple make a promise that will form the rest of their lives.
So, 7am the morning I arrived at a busy house full of bridesmaids, aunts, cousins, sisters and flower girls.  It was wonderful to be in the presence of people so happy and excited about the day!  The little ones had their hair all done up in rags the night before.  They were bright little bundles of giggles, running around everywhere, glorying in the excitement.  The bridesmaids got first turn having their hair and make-up done.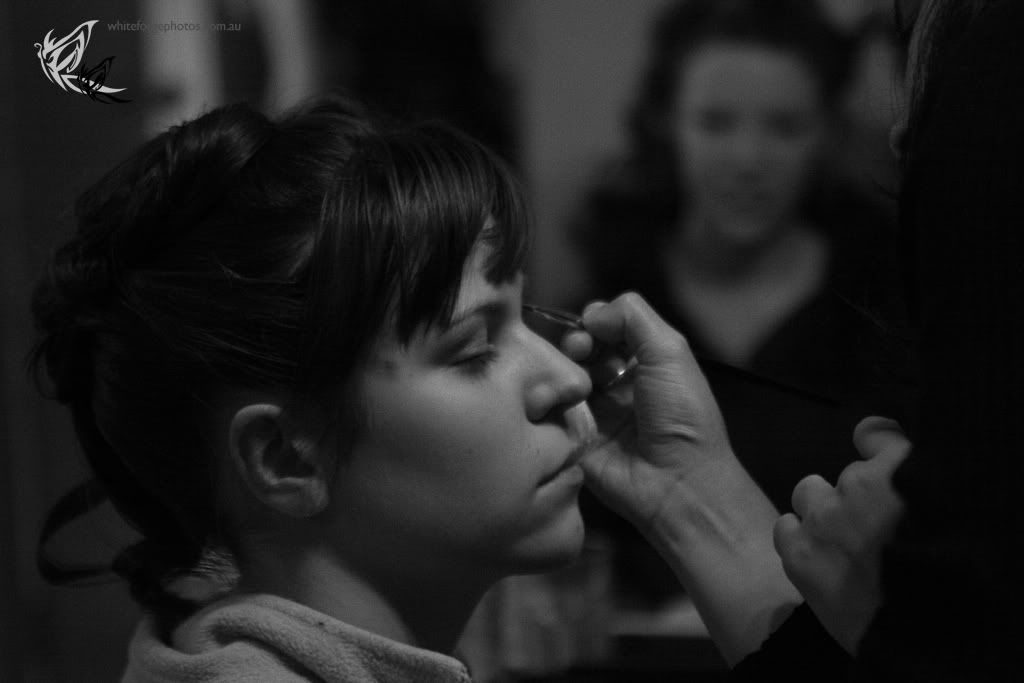 Then came beautiful Shiann's turn.  She must be the most relaxed and calm bride you have ever seen!
In a back room the little flower girls practiced walking down the aisle.  The sun had started to break through the clouds  a little, bathing the whole room with wonderful light.  So I got one of my favourite photos of the day.
Another favourite was the moment after Shiann was finished dressing, her cousin had just put on their grandmother's pearls.  (ok, I have LOTS of favourites of the day!)
Matt and Shian, it was a fabulous day!  Thank you SO much for trusting me to spend it with you and to keep your memories safe.  It was truly an honour.
I will  post more images over the next few days.  I just had so much fun, I have to share!