I recently did my first wedding session.  I did not know the area very well, so I dragged the kids with to do some location scouting.  We found some beautiful parks and a fabulous playground in the area.  The kids had an absolute ball.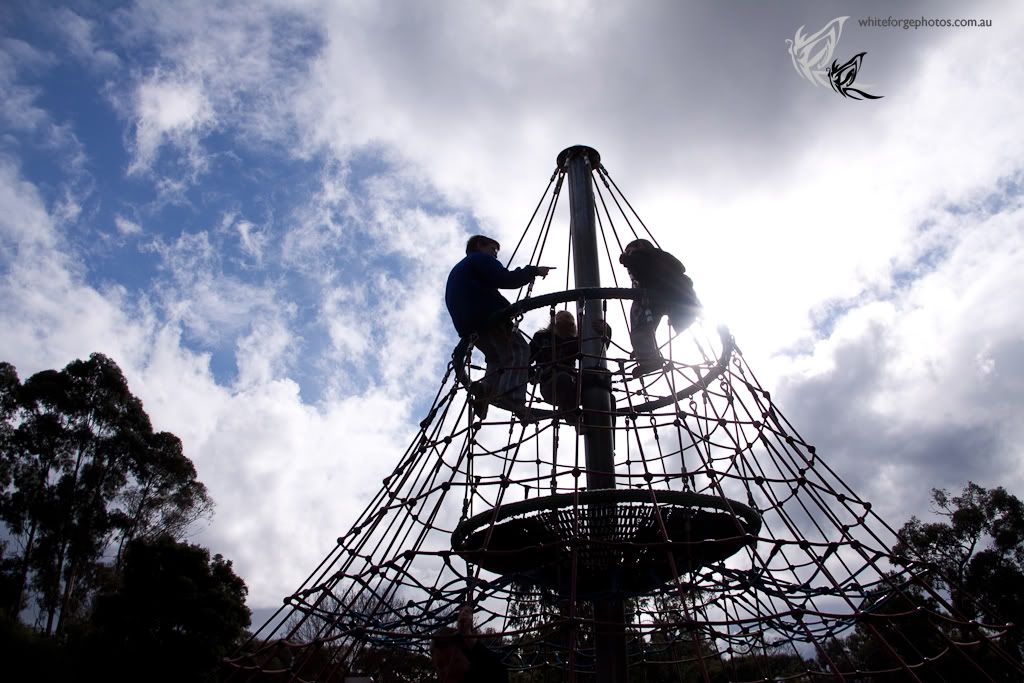 The one park is called Richard's Reserve.  It has green spaces, tall trees and fairytale-style toadstools.  I just love the romantic feel about it.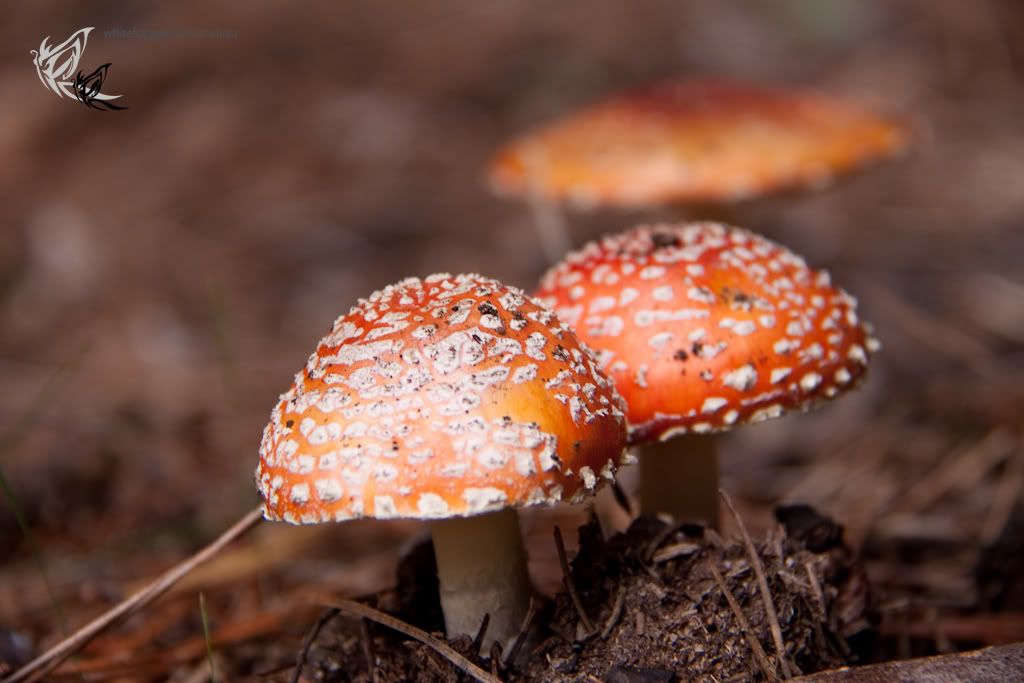 The children's favourite place was the Montrose Community Playground.  The detail and effort that had gone into developing and building this playground is really obvious.  It is wonderful being in an area that feels children deserve to be treated as special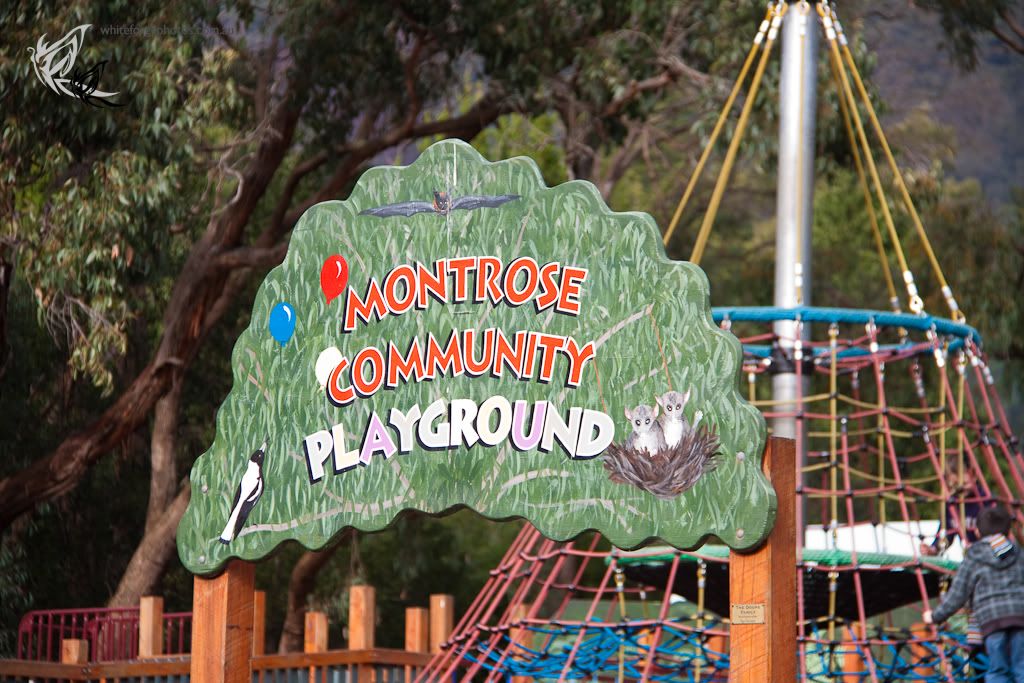 I found the swings to be quite something different.  Apart from the normal swings, you get these big ones, that two of the kids can fit on.  My oldest (without complaint) proceeded to push his siblings so I could take some photos. It was lots of fun, until….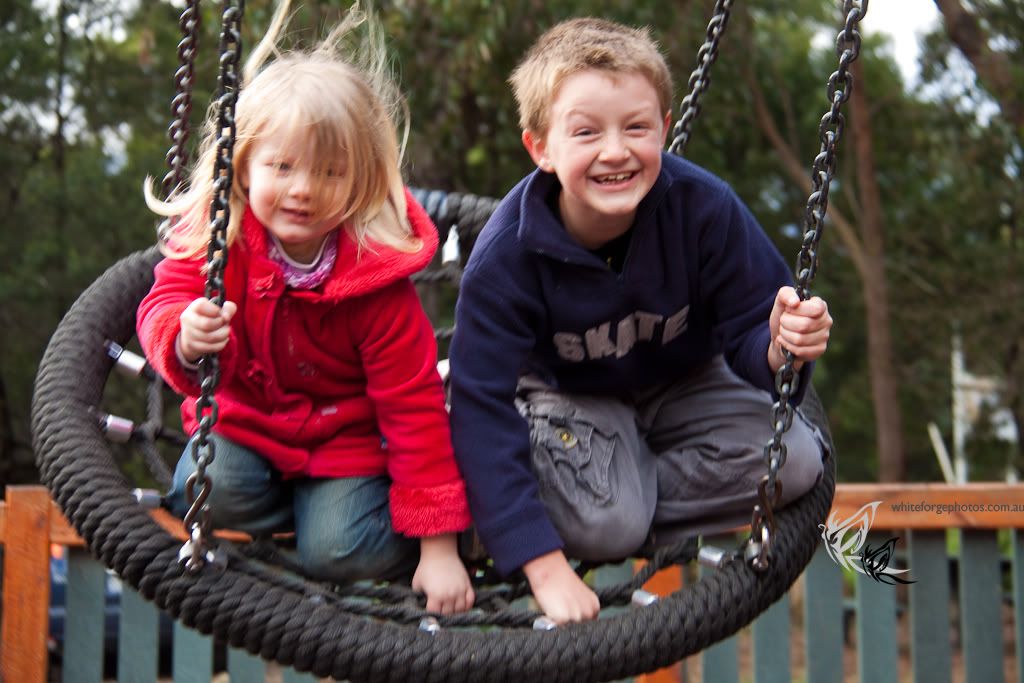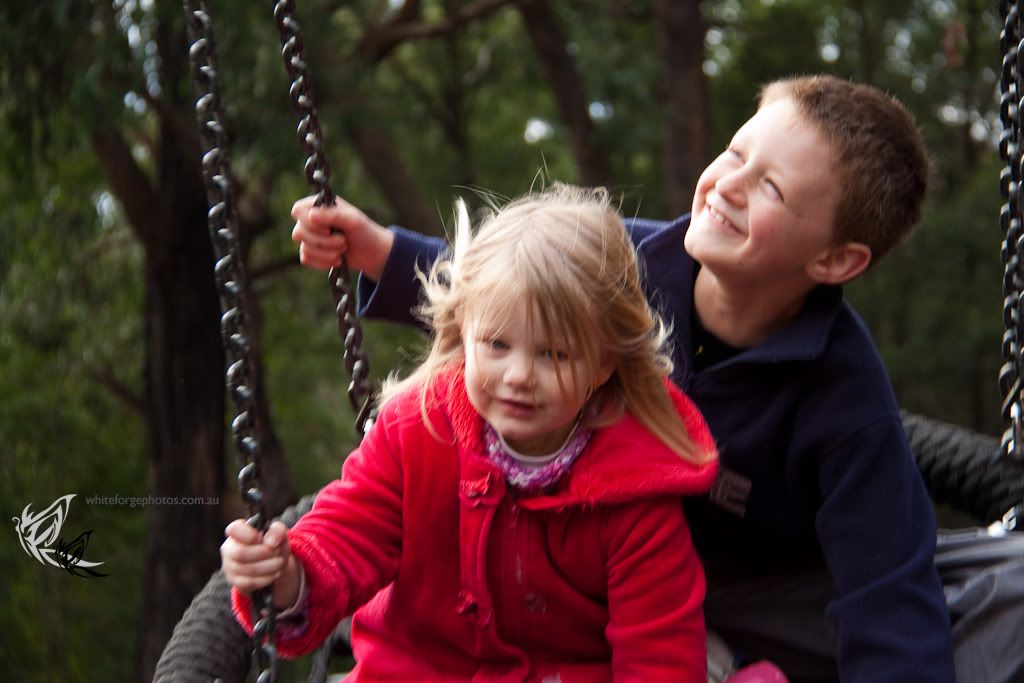 STTTOOOOPPPP!
Oh well, all good things come to an end I guess.  It was time to go home and let the kids relax after a long morning driving around.