One of our stops was at Melba Gully.  It is beautiful, lush green, with a wonderful coolness under the trees.
You start the walk going down wooden steps.  All the while you can hear the river running.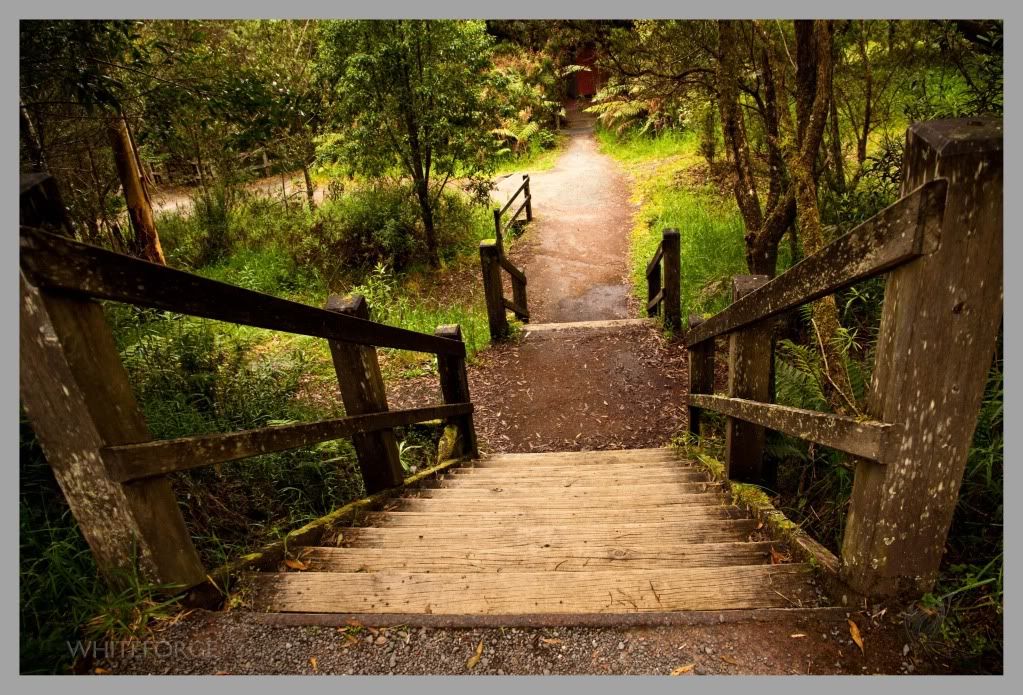 Moss grows on every piece of wood that is in the shade. 
We found the picnic area.  The view from there is beautiful.  You look out over the trees and the gully with the river.  So peaceful…
Wooden bridges carry you crisscross the river.  Big wide ferns hang over the path creating shade.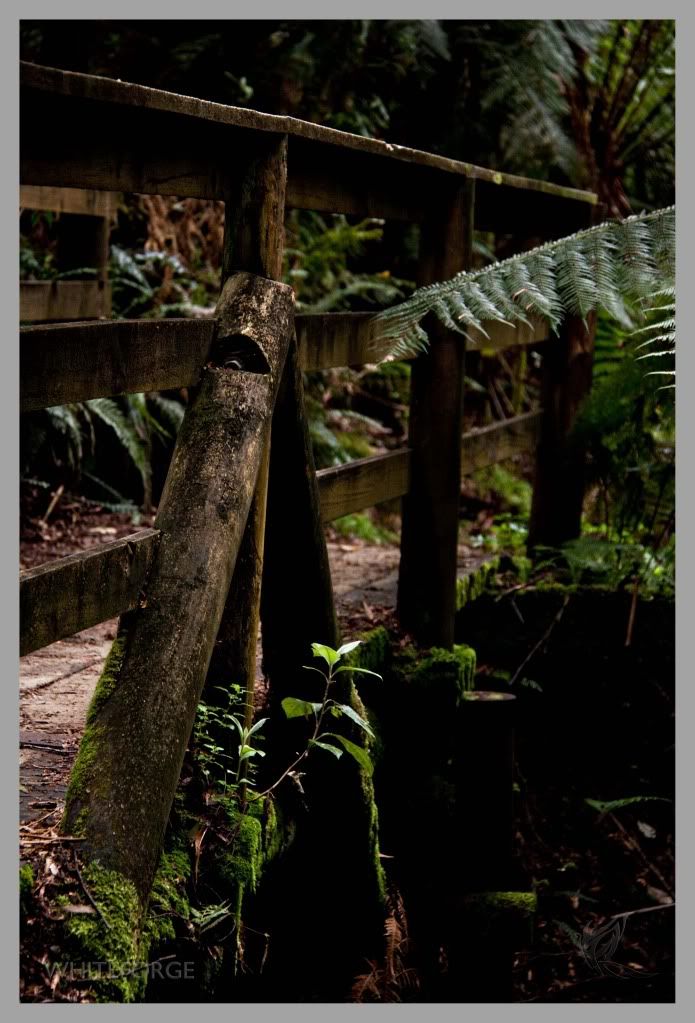 We walked up these steep steps to see the big tree.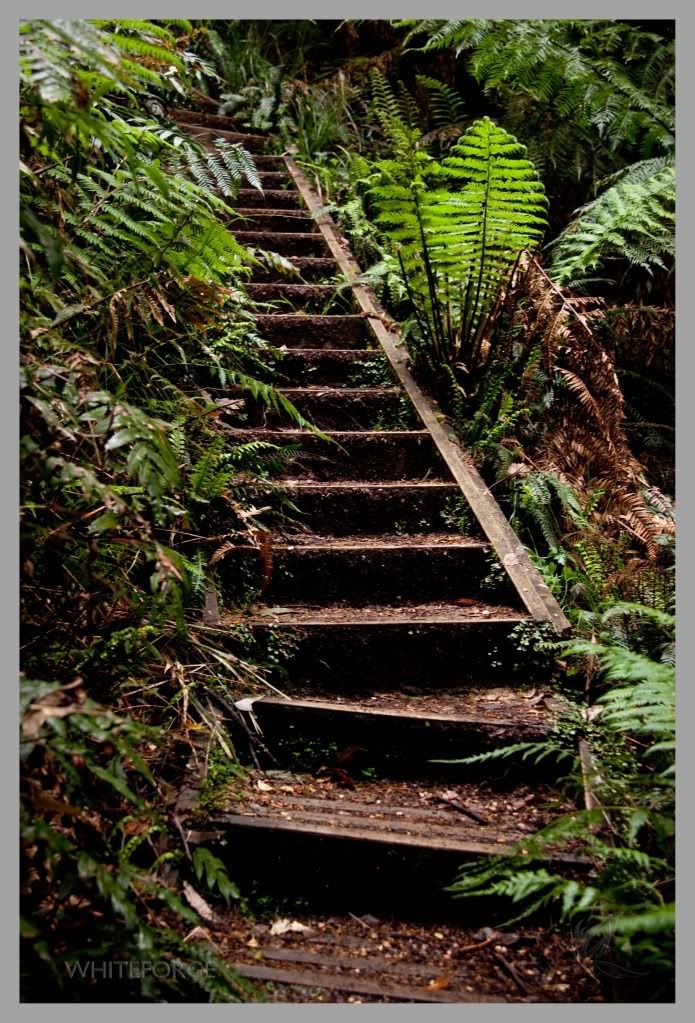 To find the tree had fallen over and the rest of the path is closed off because of a landslide… oh well.  Still beautiful and the calf muscles got  a really good workout.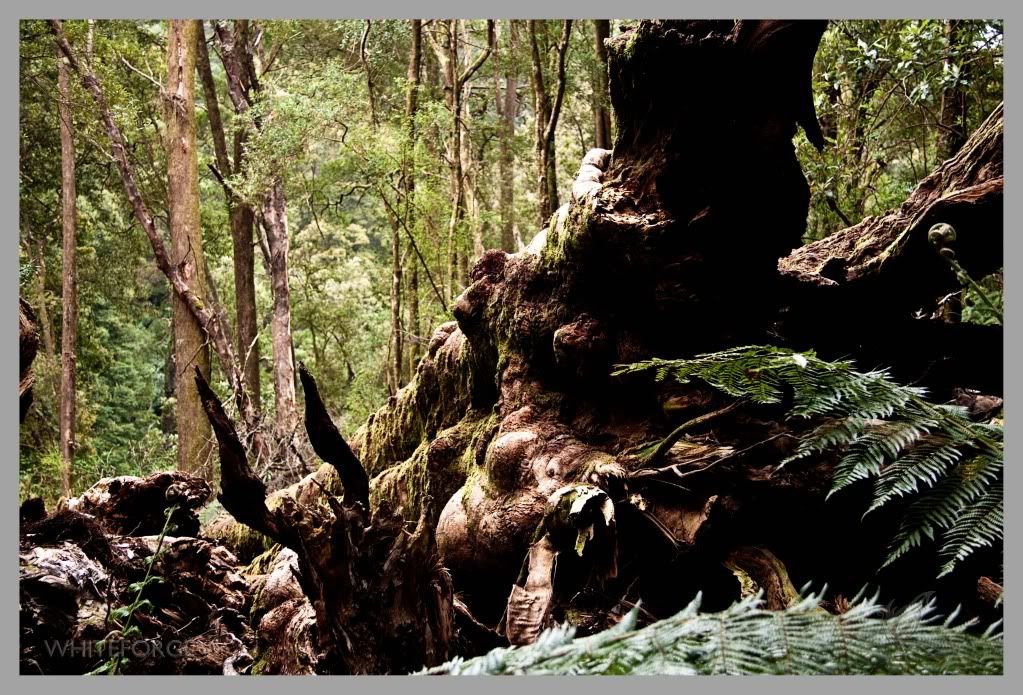 The little waterfall we found along the path.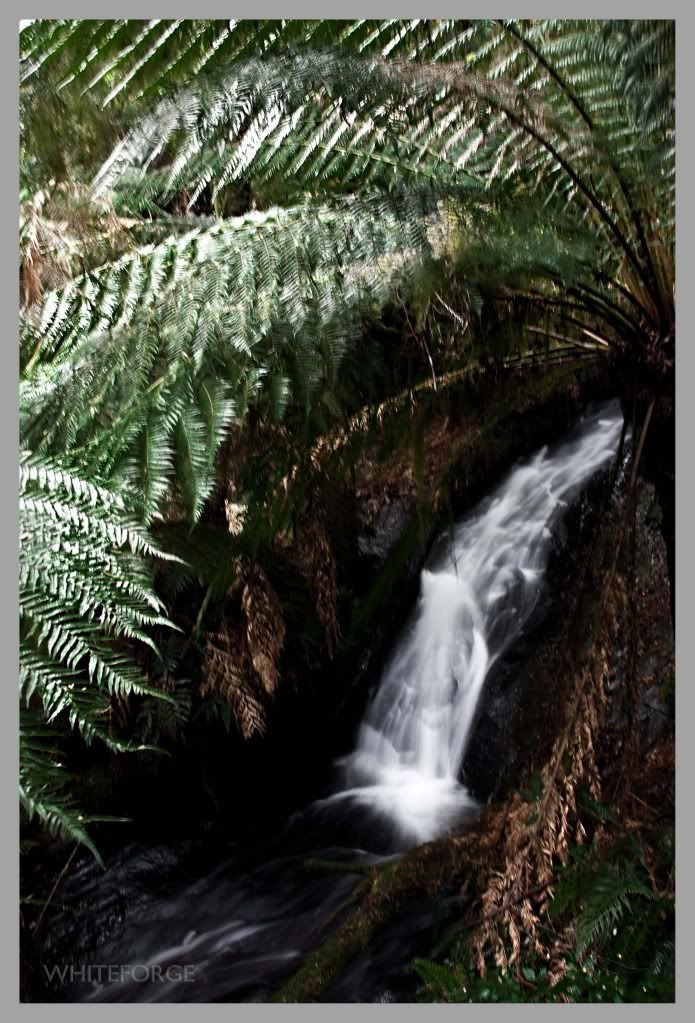 Everywhere little flowers were blooming and interesting moss grew on the trees.  Definitely worth stopping over at Melba Gully.