Before we left I looked up the times for sunrise.  I set the alarm and actually managed to wake up and be ready on time.  The nice thing about being up so early (sunrise was at 6:15 so I was up at 5:45), is that everyone else is still fast asleep.  It is amazingly peaceful and quiet.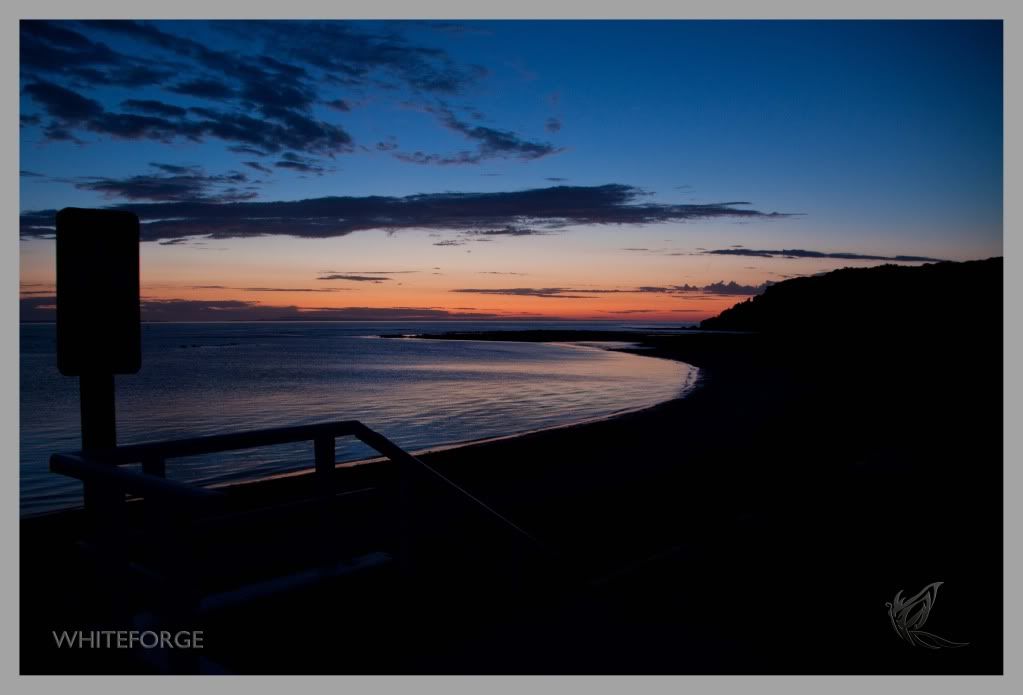 I had the beach all to myself.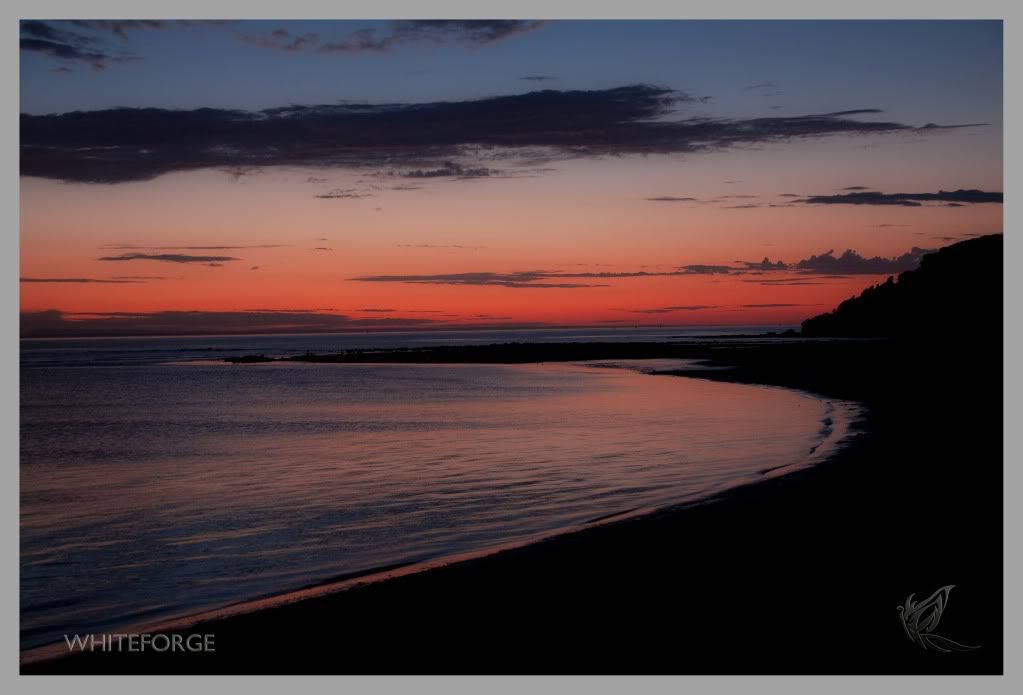 The sky had started getting a little colour. The water had small ripples running across it from a really light breeze.  The sand on the shore was full of little "bobbles".  I would guess that was from little crabs and sea creatures burrowing in the sand.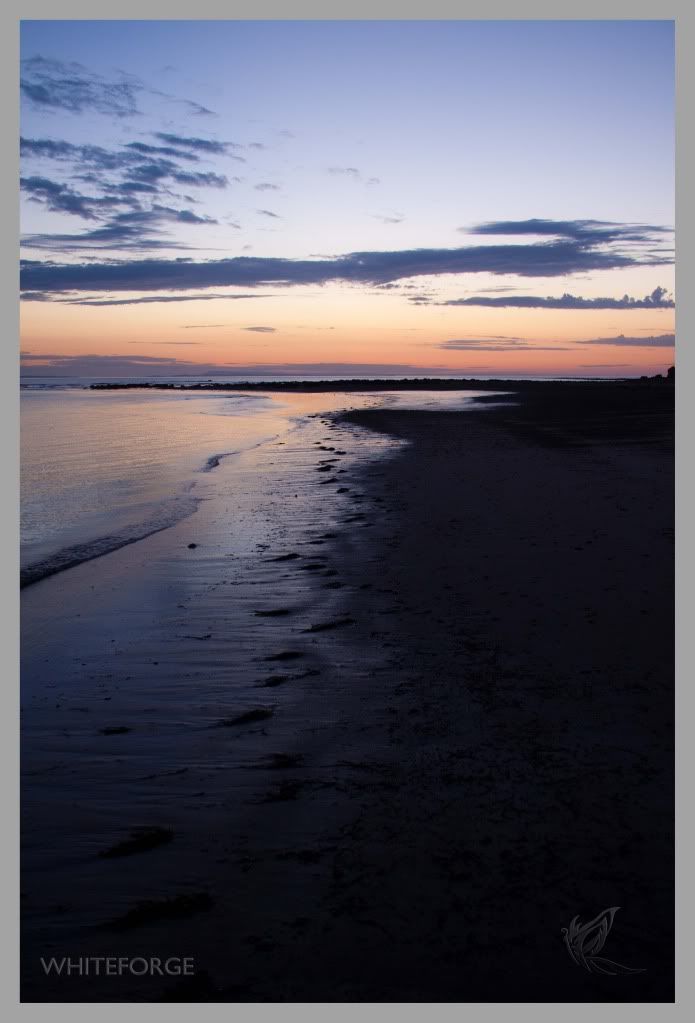 The reflections from the sunrise were fantastic.  I walked up to the rock pools at the top of the beach and took most of my shots from there.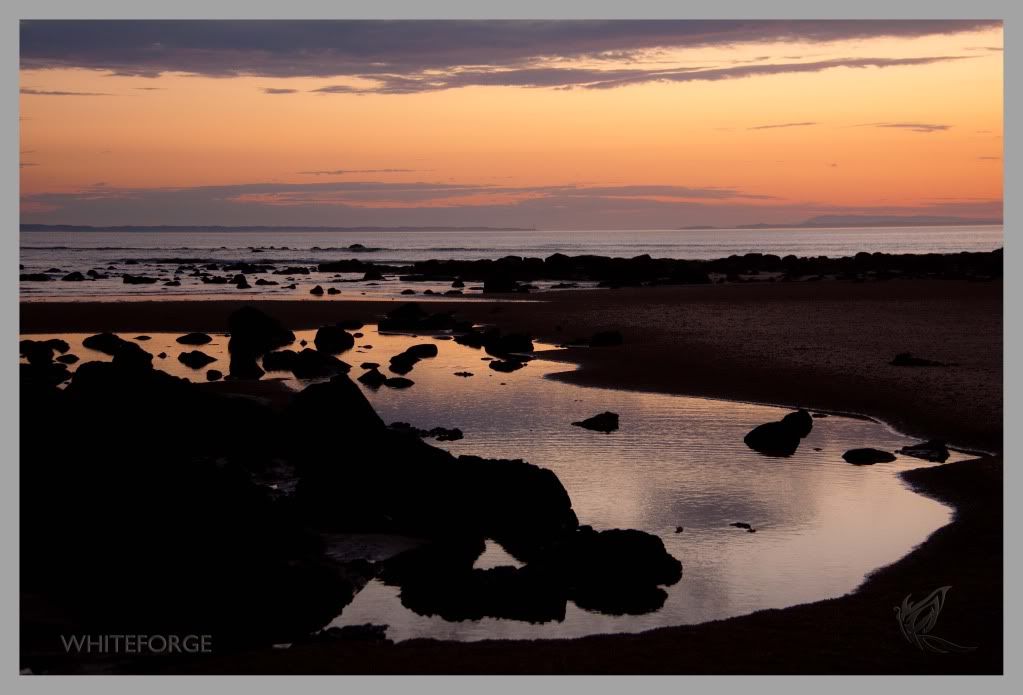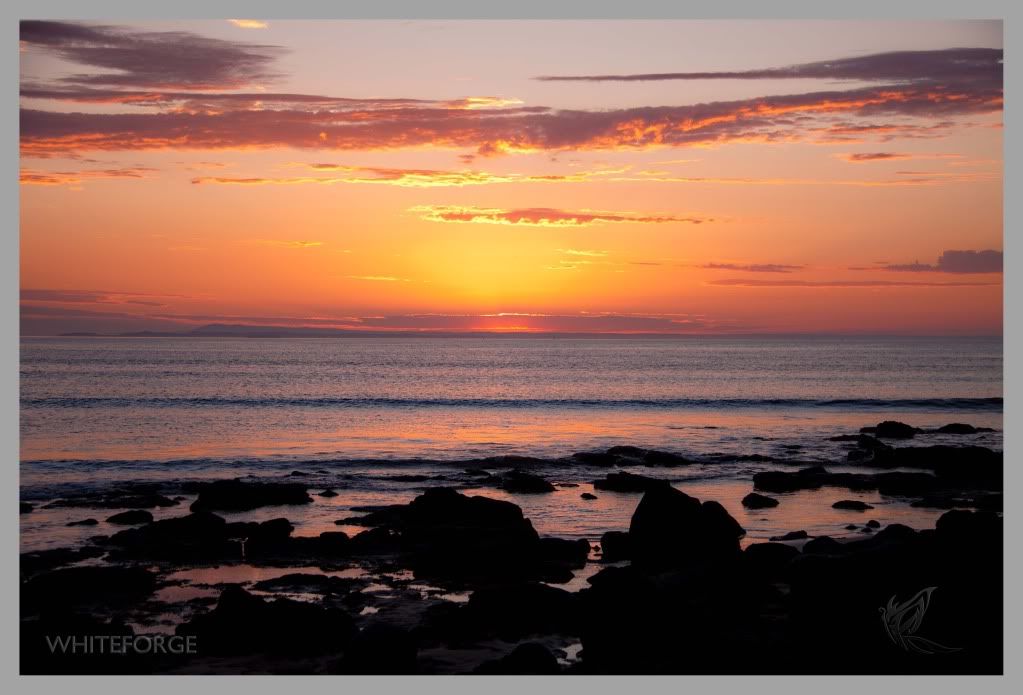 The fishing boats were rushing out from the river mouth to get an early start to their day.  It was quite something to see them charging across the water and around t he bluff.
Then the sun came up…
The colours are just so awesome!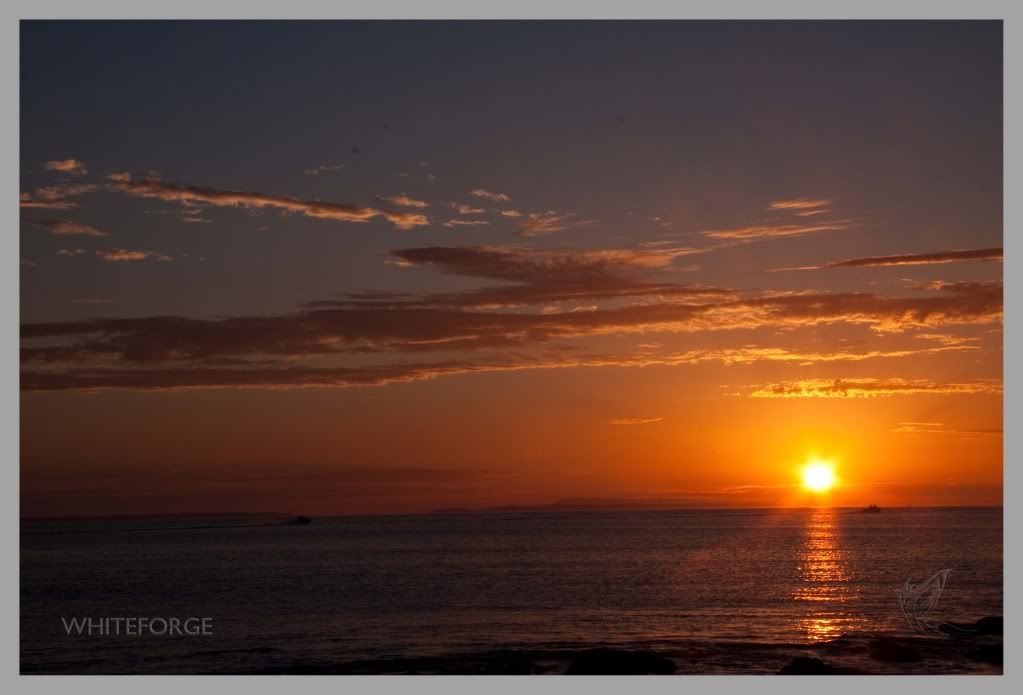 Walking back I turned around and got this beautiful view.