I tried several experiments to get a photo for our luminosity assignment for class.  One I tried was photographing bubbles.  Doing it on my own didn't work so well though.  Best I could do was to capture one at a time. (and drench my self in solution)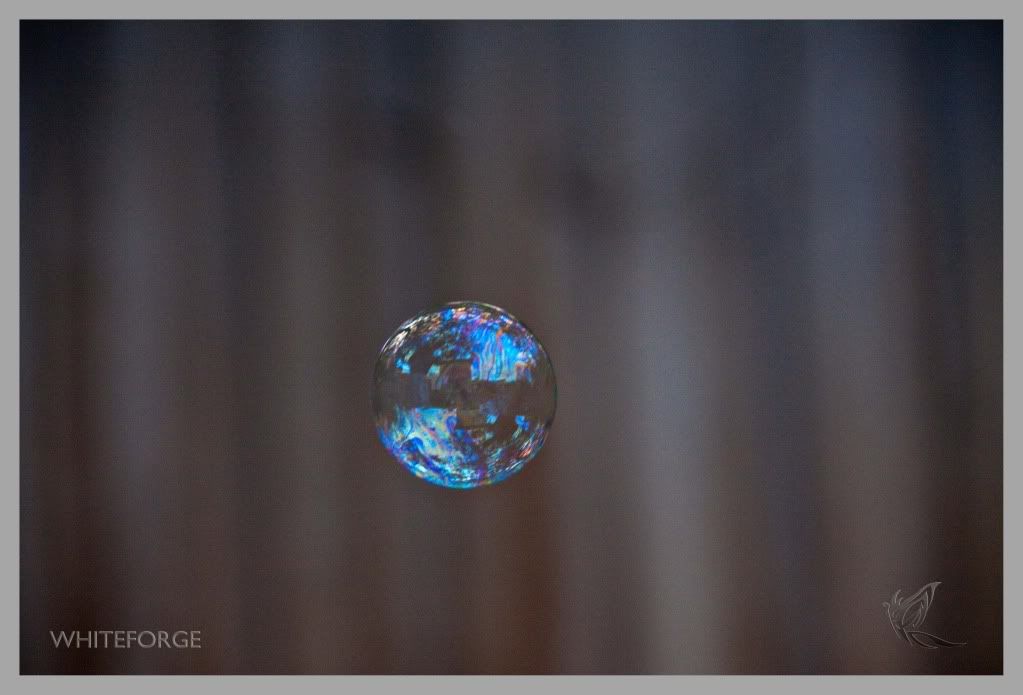 Finally I had to give up and wait until my husband came home, so he could blow and I could shoot.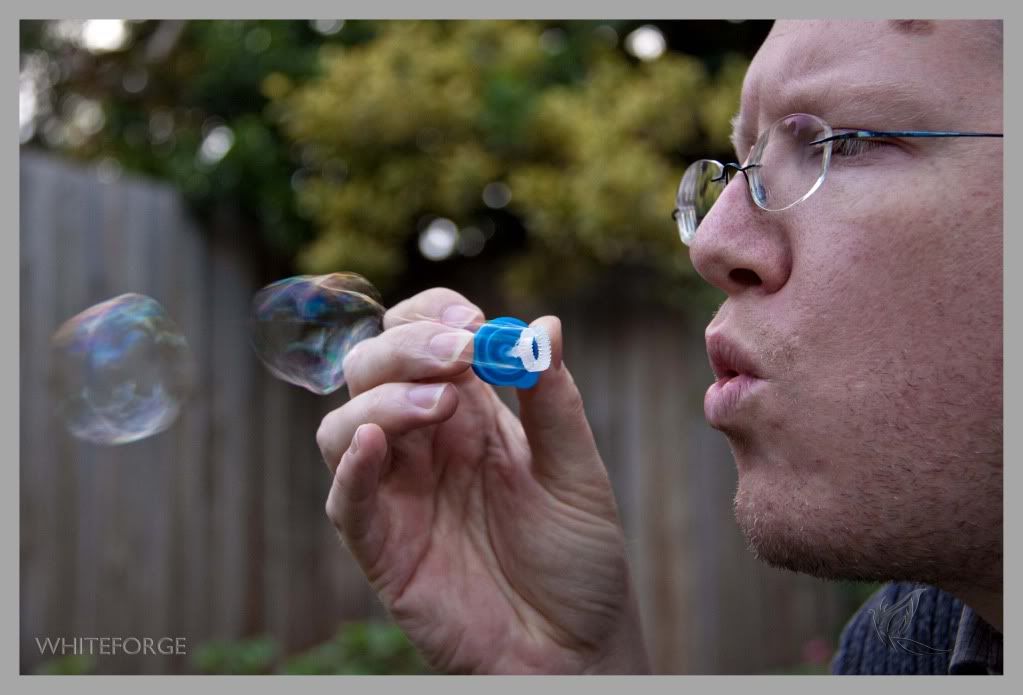 It was already quite late in the day, so there was not a lot of light left.  It did end up with some interesting reflections though.
Can you see our house?