My tram route has changed, so I am trying to find a different route to get home in the evenings that doesn't take as long.  So coming back from class, I walked along the Yarra river.  The lights create surreal images on the water.
It definitely makes for a romantic spot I thought, watching a couple sitting at the water's edge.  Truly a peaceful scene.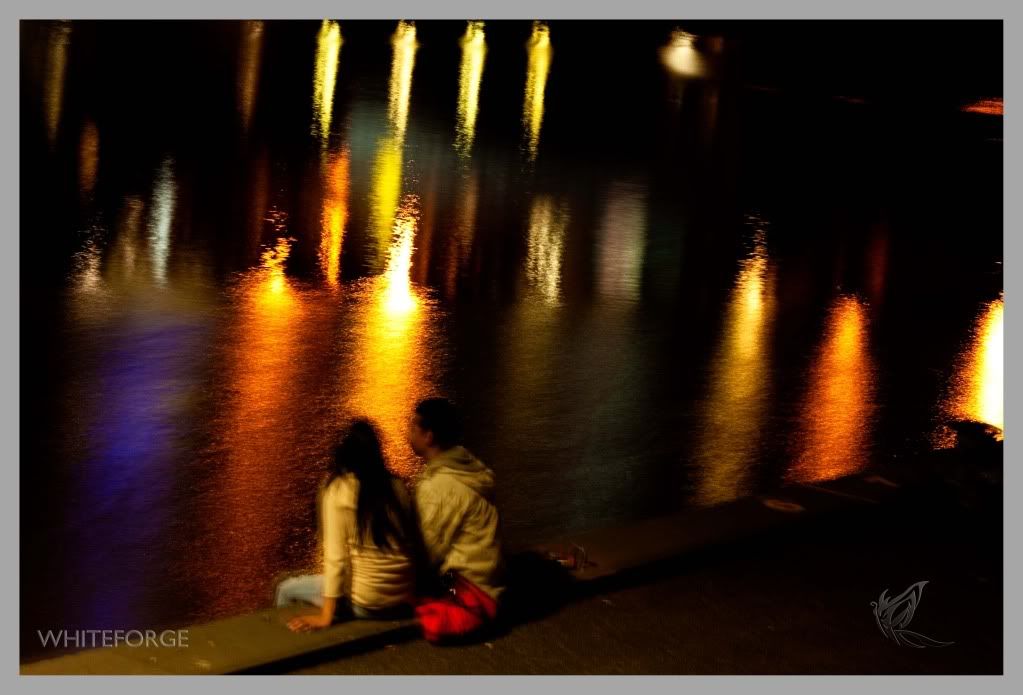 The city has so many colours at night.  This is Flinders street Station from South Bank.  The Yarra river is in the foreground.