My lecturer really liked my fairy photos, so he asked if I can include a conceptual section on fairies for my portfolio.  Even though it seems very "girly" (eek!), I decided to try to get more pictures for this section.  That meant driving back to Tesselaars Tulip Farm.  My daughter sure  had fun though.  She kept bringing me mushrooms and toadstools to photograph.  She loves looking for little hidden creatures.
This little witch was swinging wildly in the tree.  The wind was blowing quite  a lot on Tuesday.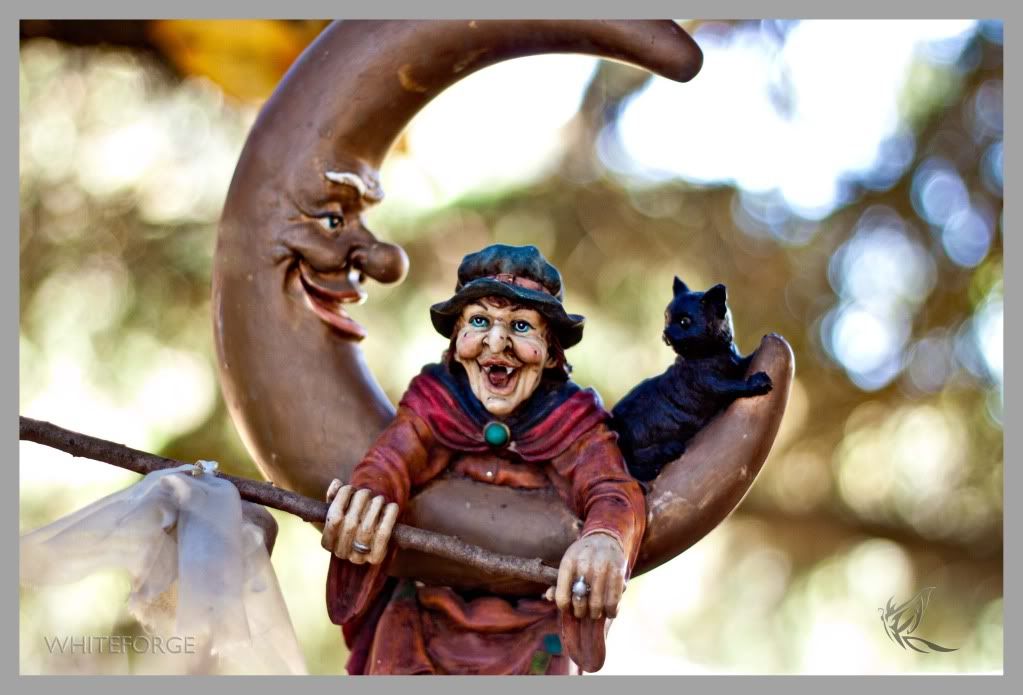 The little dragons were hidden underneath some leaves.  I just adored the expressions on their faces.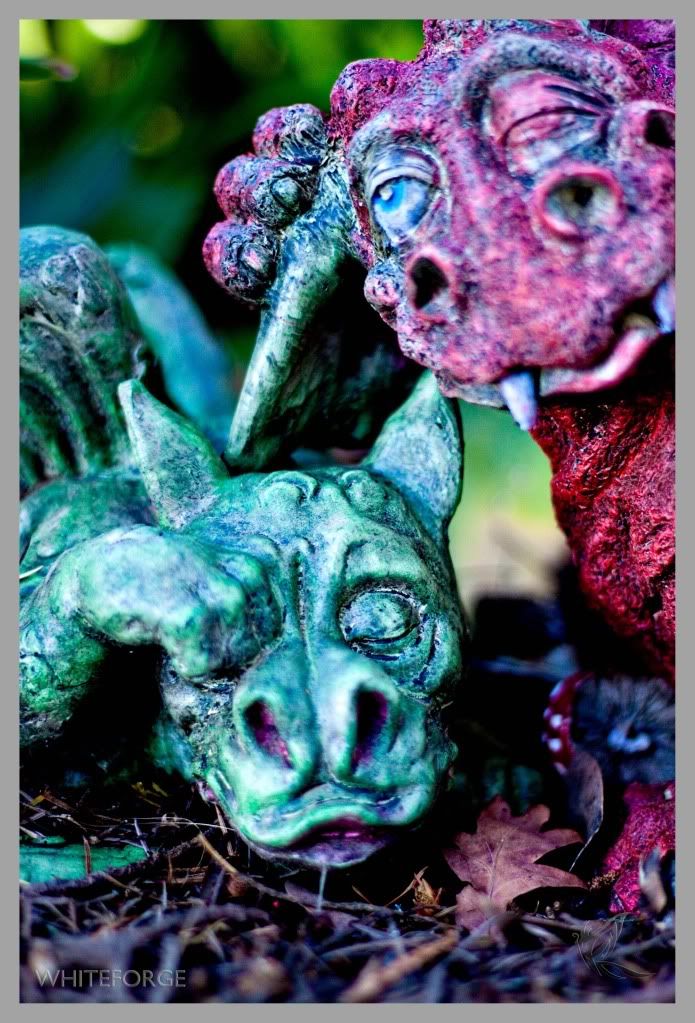 I missed seeing this little gnome last time.  He is really high up in the tree on his swing.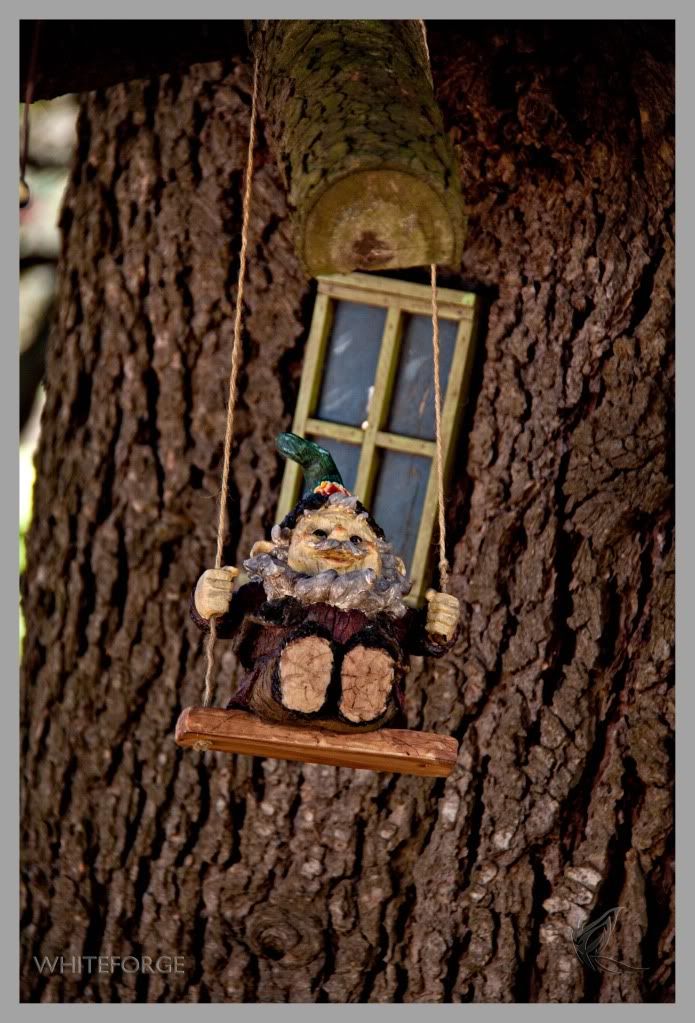 This cute bird house was low on the ground, I almost missed it.  The detail on it is just wonderful.