Something completely unrelated to photography, but very good for when you have a down-day.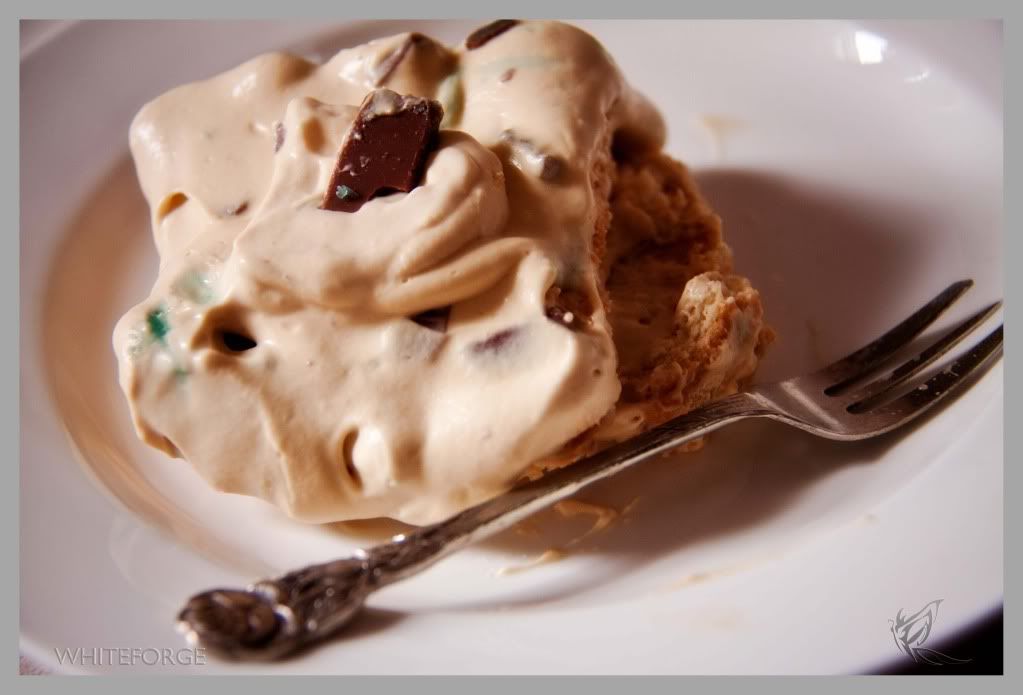 When we go visit at friends', I often make a peppermint crisp tart for dessert.  It is quite popular in South Africa, but the ingredients are not all available here in Australia.  I have improvised to make my own version.
This is my recipe:
600ml thickened cream
1 tin (397g) of caramel
5 bars of peppermint crisp chocolate (65g each) – crumbled
5 ml peppermint essence
20ml caster sugar
2 packets (250g each) of Nice biscuits
Whip the cream until light and fluffy.  Add the rest except the biscuits.  Whip the mixture a little more.
Pack a layer of biscuits in a rectangular dish.  Put a layer of mixture over the biscuits.   Repeat until you don't have any mixture left. (The cream mixture should make the top layer. 
Crumble the last of the chocolate over the top.  Refrigerate for about 8 hours.
You can find a more tradition version at Cooksister.