These little parrots are my favourites of the birds at Grant's Picnic Grounds in Sherbrooke forest.   They have the loveliest sound they make when calling to each other and the colours are just beautiful.  The one to the left is a juvenile.  The colours change to the blue and red when they get older, though if you look really closely on the back of the adult, there is still a hint of the green.
My sons like the Australian King Parrot.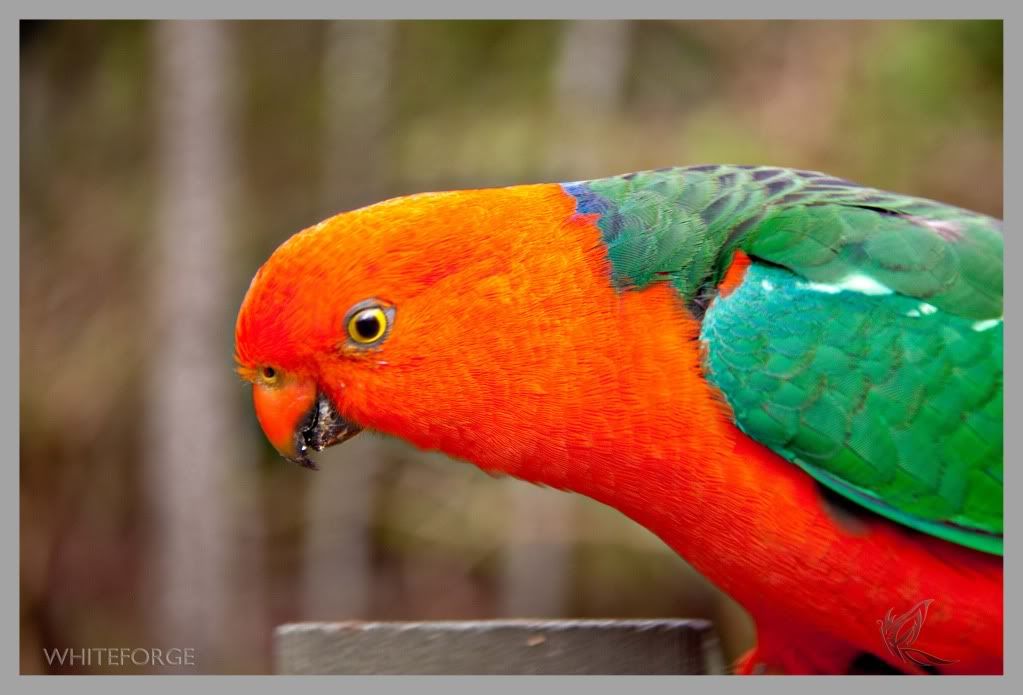 My daughter's favourite is the kookaburra.  She gets really excited when she sees them.