Lately we have really had wild spring weather.  The most awesome cloud formation form in the sky and the clouds then race across the city.
I took these walking to class from Federation Square.  This is the spire on top of the Arts building on SouthBank.  The clouds are rolling in over the ocean.
There was still a lot of light though.  Lots of boats moored along the river.  That is the St Kilda rd bridge in the background.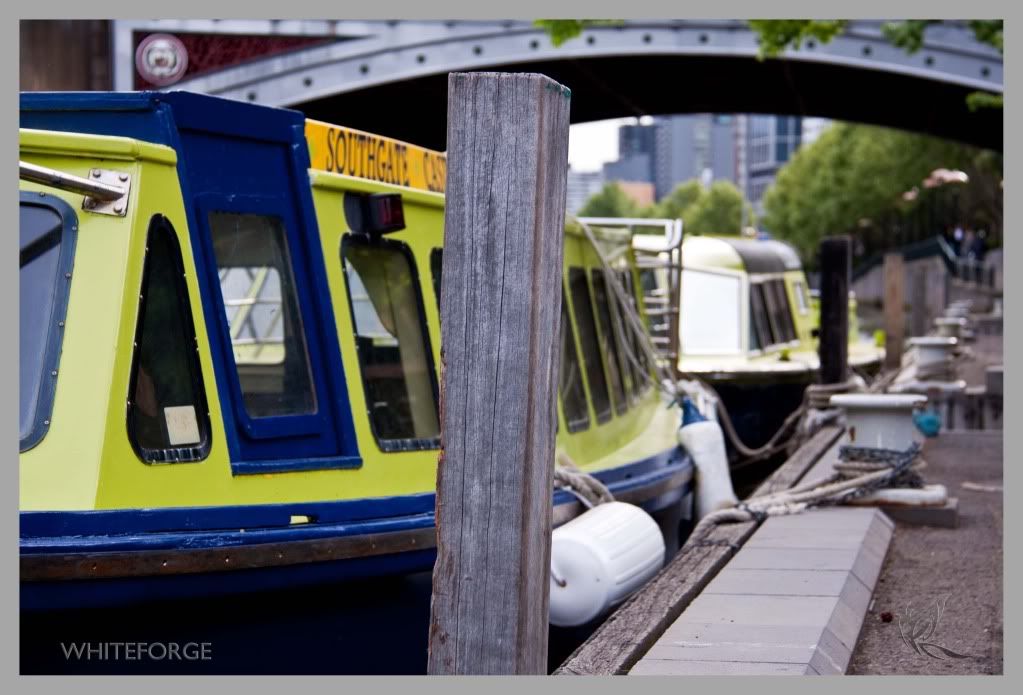 It really looked like the city was in a pool of light surround by waves of clouds.
The river is usually very clean.   I only saw this one bottle on my walk.