I was going to post some more cute photos of my daughter… then I took a shower and she did this.  So I don't see her as very cute at the moment.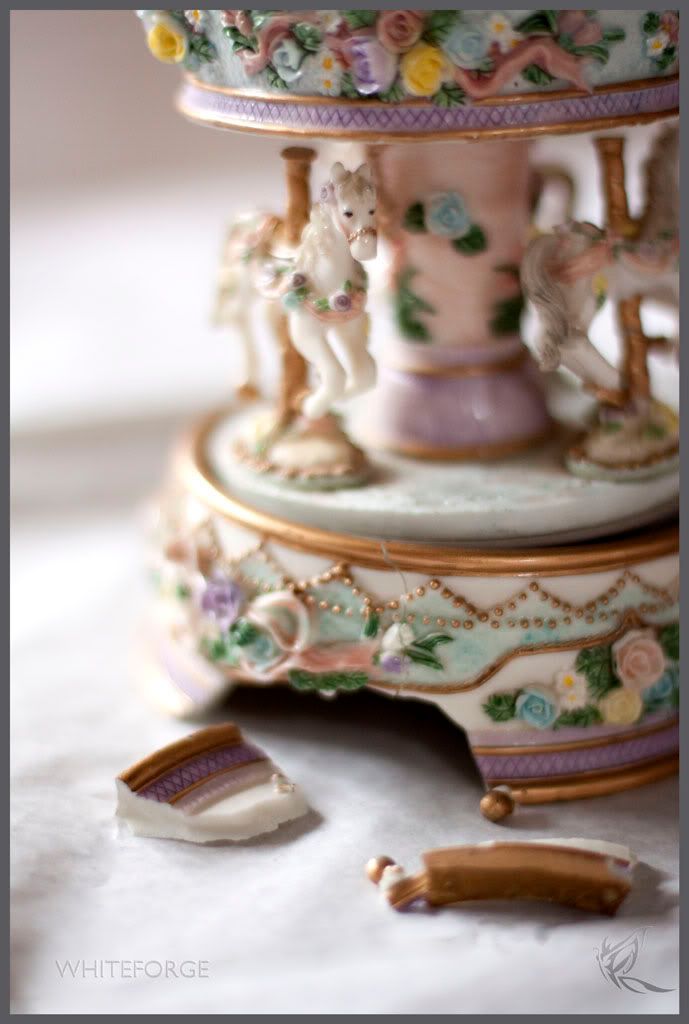 The kids love this music box.  My sister had brought it back from France for me. So obviously just that extra little bit special.  So I hid it, but the kids kept finding it.  My youngest pinched it while I was taking a shower and ran downstairs with it.  She must have dropped it on the tile floor.  I drowned my sorrows in the only chocolate I could find in the house.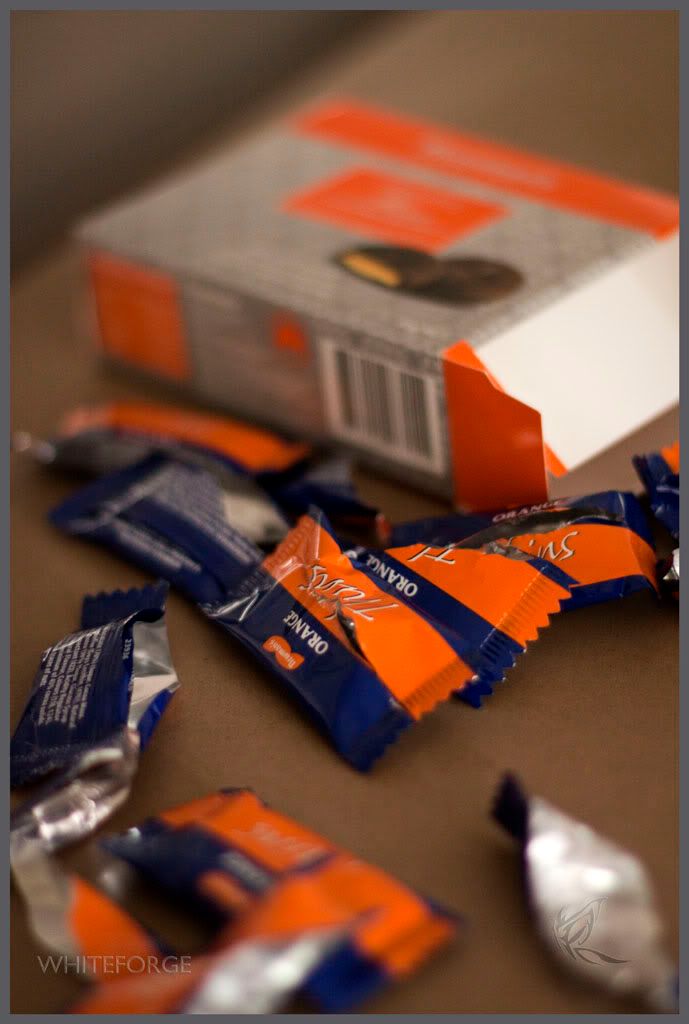 Not good, since the reason it hasn't been eaten is because I am allergic to oranges.  *Sigh*  Keeping the antihistamines close just in case.
Excuse me while I go searching for the superglue.