This week's challenge is to give a different look to this gorgeous little one watching her grandfather play pinball.  I just love the lights from the machine.  It gives a real ambience to the image.
I did not want to lose too much of the light and colour of the machine, but the colour of the jacket in the background was really distracting, especially when the exposure of the image was pushed up.  I filled in the white bits, which helped a lot, then played around with a few effects.
Pioneer Woman's Vintage applied to the surrounding area
Pioneer Woman's Heartland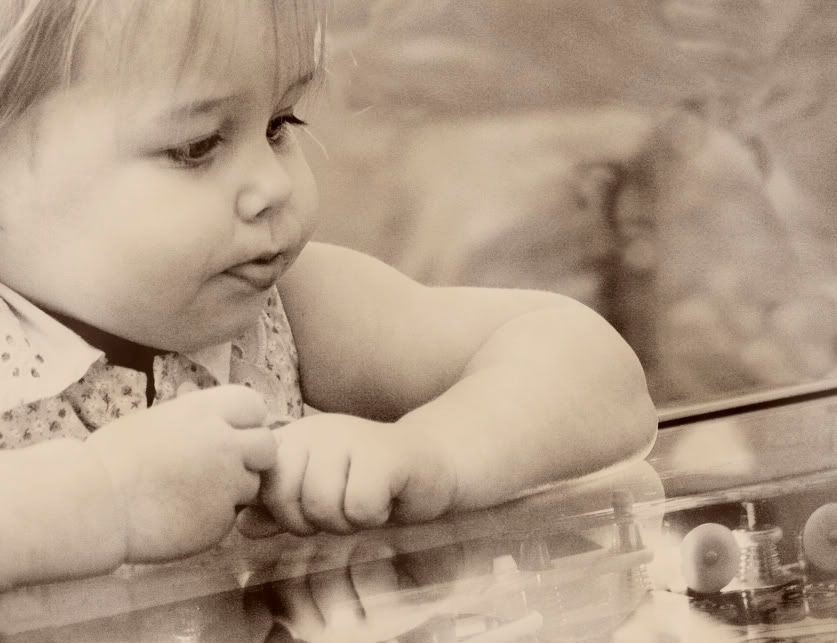 Pioneer Woman's Colorized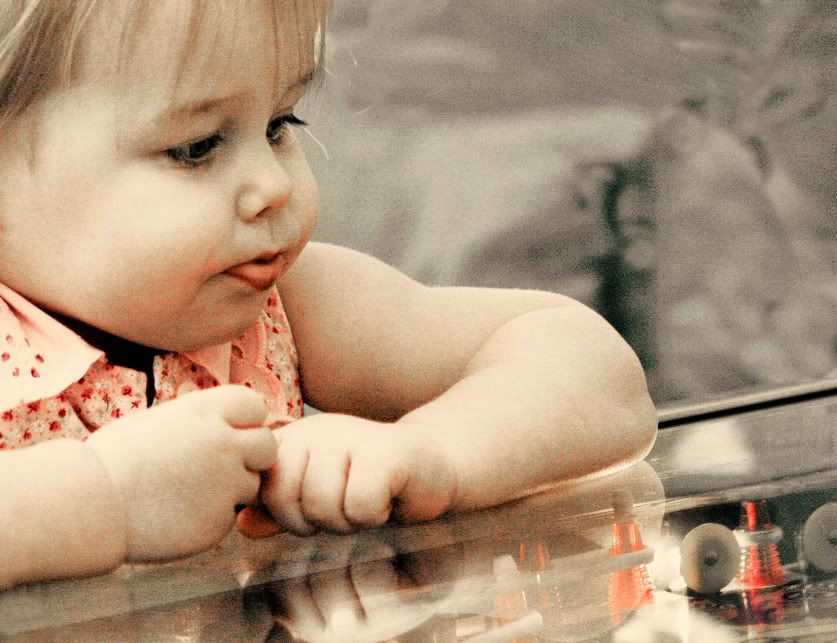 Pioneer Woman's Soft and Faded run twice.
I just kept going back to vintage-feel images.
Be sure to check out the other contributors' versions of this sweet image.