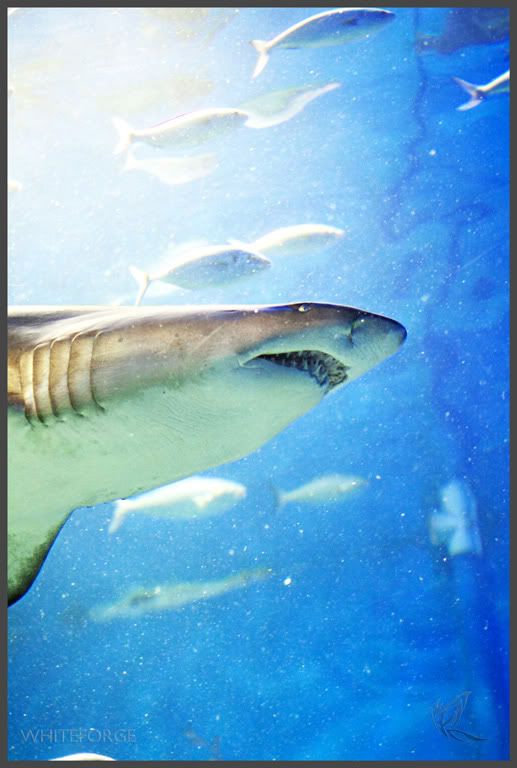 We took a trip to the aquarium again.  With the weather turning a bit cooler, indoor activities are great.  (Everyone in the house has the sniffles.)  My daughter and I met up with a friend and her little boy at the train station.  We made it to the aquarium in time for feeding time in the shark pool.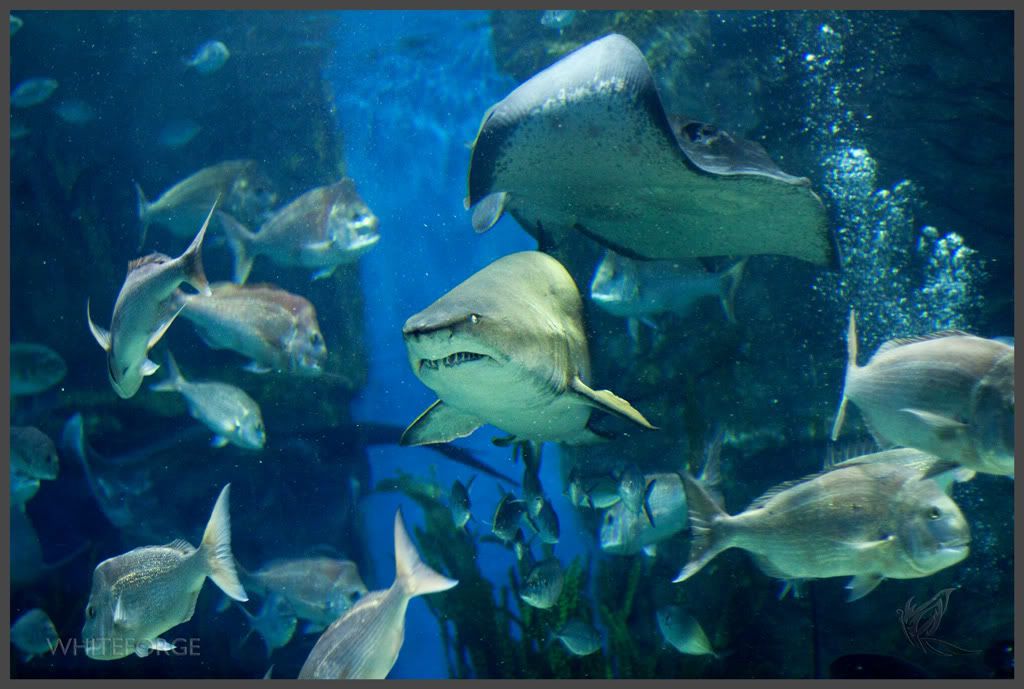 Lots of people were in the area to listen to the presenter and watch the feeding.  My daughter had sneaked through to stand right up front against the glass.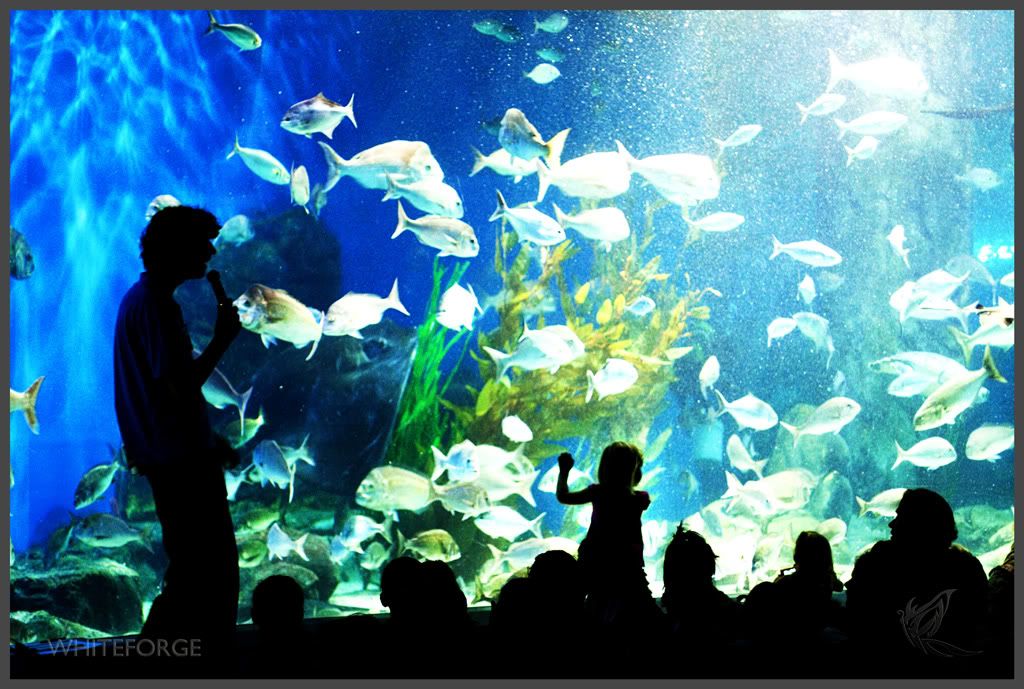 The stingrays were all over the place, really keen to get as much food as they could.
The sharks got fed in the second round (after the stingrays).  The divers were really careful for their fingers!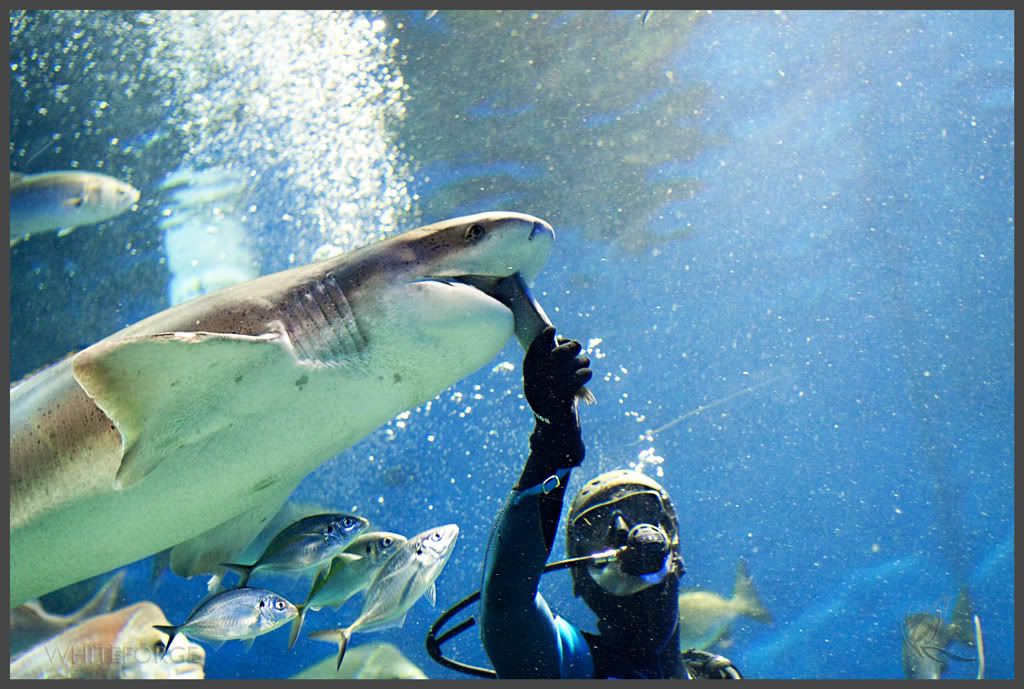 I love the blue light in that room from the water.  It really makes you feel like you are close to the creatures in the water.