This week's challenge features a gorgeous little poppet.  The image didn't need much to make it look great (it was just slightly under exposed), though I played around with it a little more.
My various edits all started with a little bit of levels adjustment.  I tried to bring out the eye colour a little more with a mask and colour balance.  Some sharpening, warmer and a crop and a little boost. 
Then I tried a slightly different crop and made the image black and white.
Last edit I used a slightly different crop and ran the 70's action from Pioneer Woman.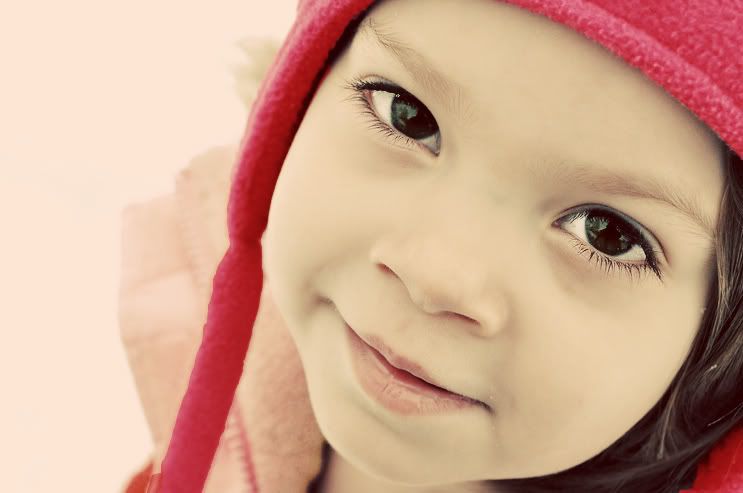 And just to be a little different, I made everything blue.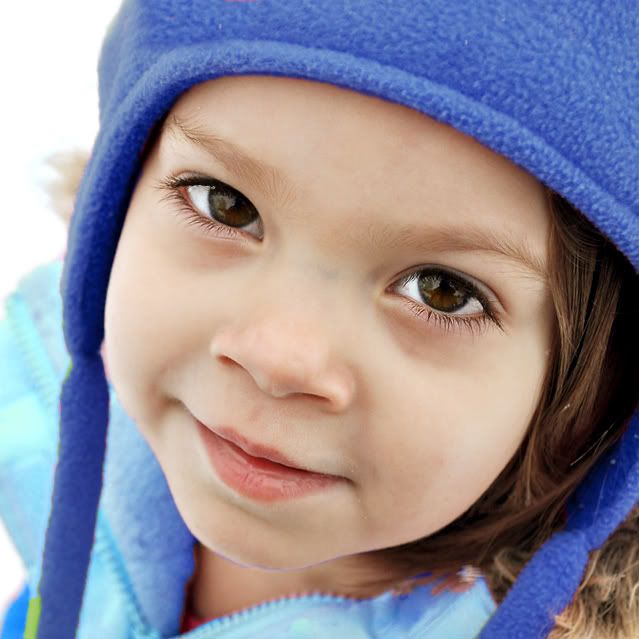 Be sure to check out the other fixes.