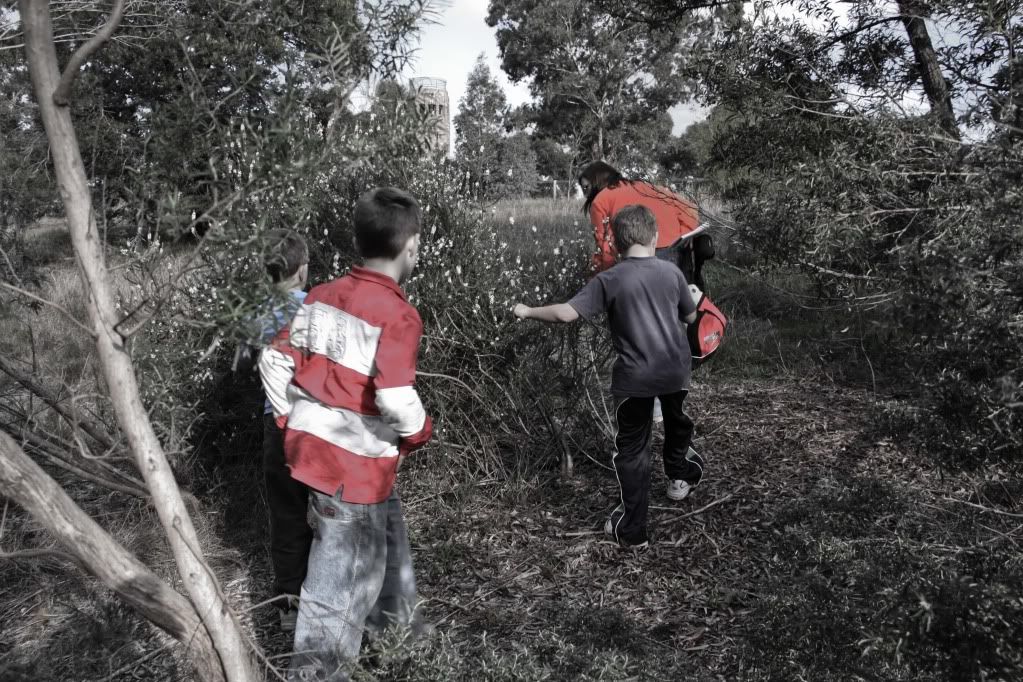 Friends invited us to go geocaching with them on Thursday.  It is a modern twist on the old treasure hunt, using clues and gps coordinates.  When you find the stash, the kids each choose a prize and you replace what they take with something else.  My kids had an immense amount of fun.  The best part was exploring the area, getting so see a lot of new parks and gardens.
Park in Kew
Park in Greythorn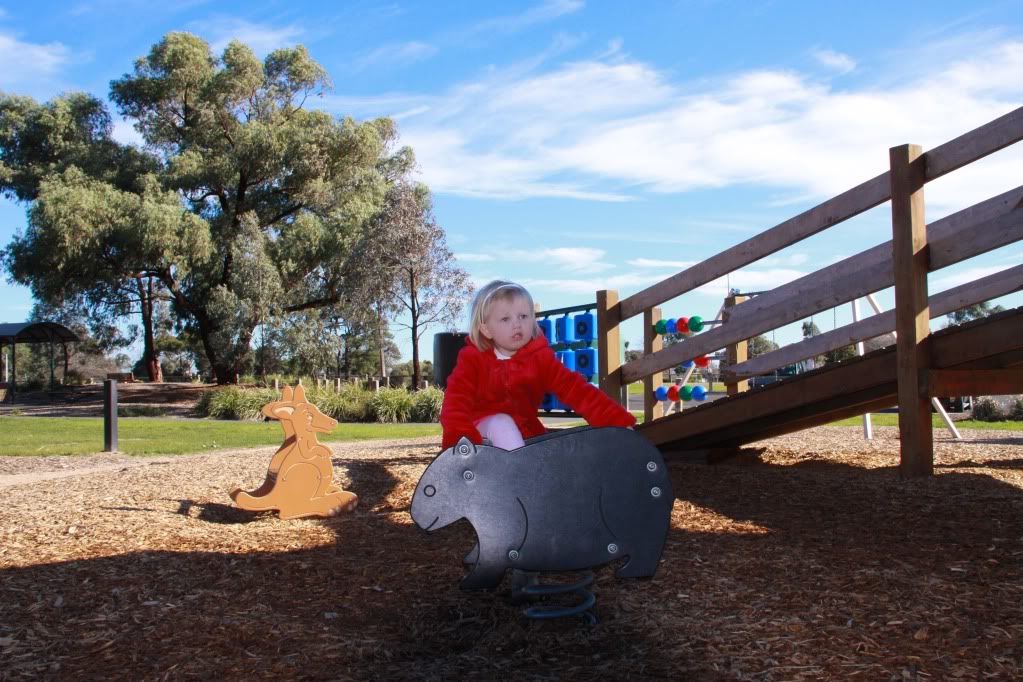 Park in Balwyn
The park we went to in Balwyn had a little tower you could climb to the top.
We went to three different parks.  The last thing we expected to see was a dinosaur!