The photo walk started at Luna Park, on the St Kilda beach front.  Walking past it later, it was beautifully lit up.
You could hear the people screaming as they rode the rollercoaster.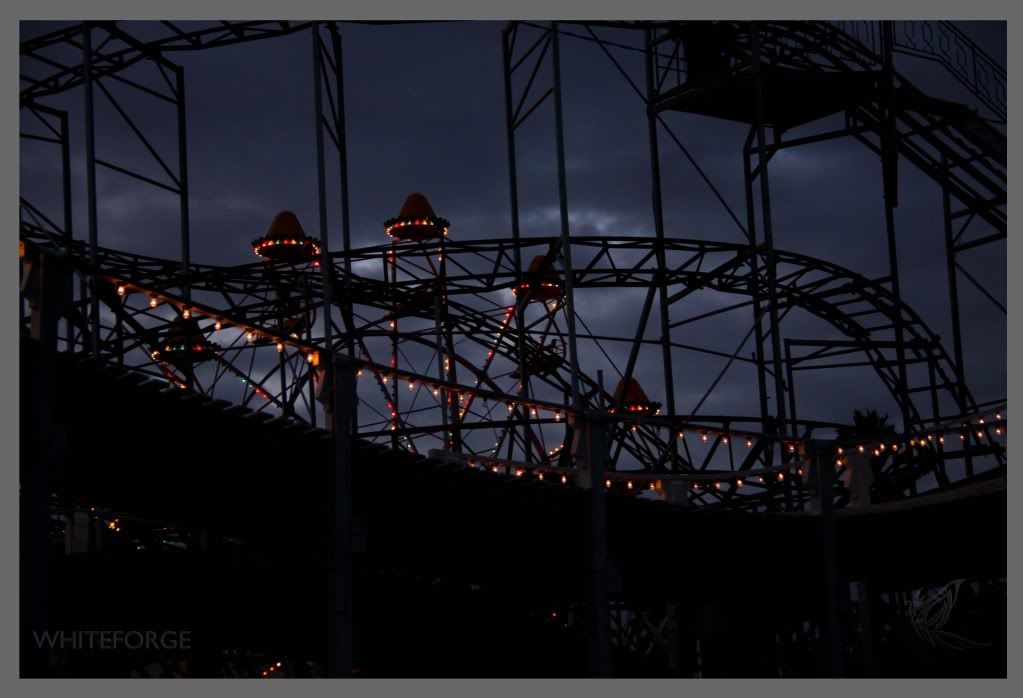 There were tons of birds in the palm trees.  You could hear them, but they weren't visible in the dark.  They really made a racket.