A large part of the Scott Kelby Photowalk we spent on the St Kilda pier.  The wind was blowing fiercely.  I found if I wedged myself against a lamp post and kept my elbows tight against my body, the wind didn't yank me around 90 degrees the whole time. 
Walking on the pier, you hear the rigging ring against the masts.  This was definitely the sounds of my childhood.
I was really nervous taking this one.  I lie flat on the ground, hoping a weird gust wouldn't somehow pull the camera into the water.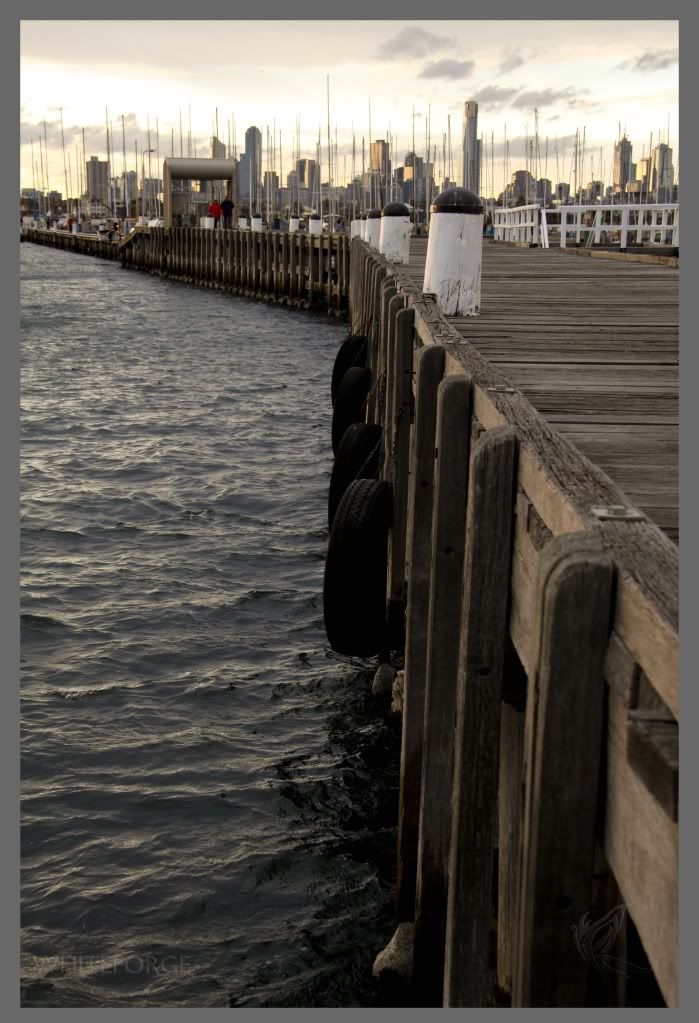 Afterwards we walked along St Kilda beach to find a nice vantage point (with less wind) to photograph the sunset.