I took some photos today, but haven't had a chance to download them yet.  Hubby is away on a business trip and I am rearranging the house.  Lucky for him I can't move the really big stuff!
These are some more photos from Sunday in Melbourne CBD.  This building across from the museum has some spooky lighting effects.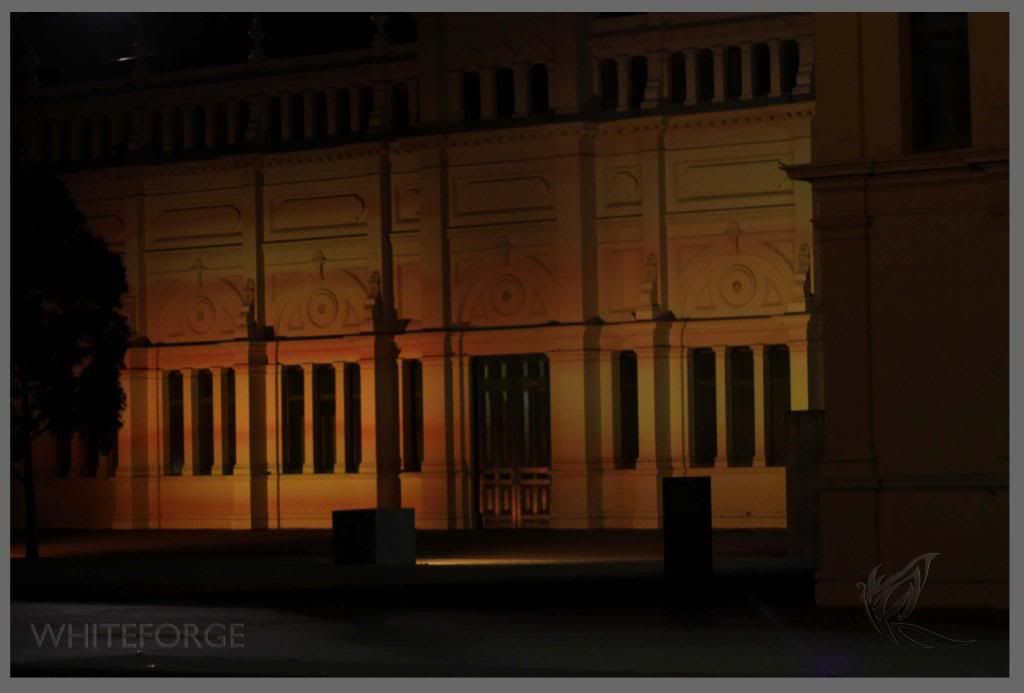 Just across the street is a beautiful old church.
These photos were taken with my 50mm 1.8 lens (wide open) around 8:30pm.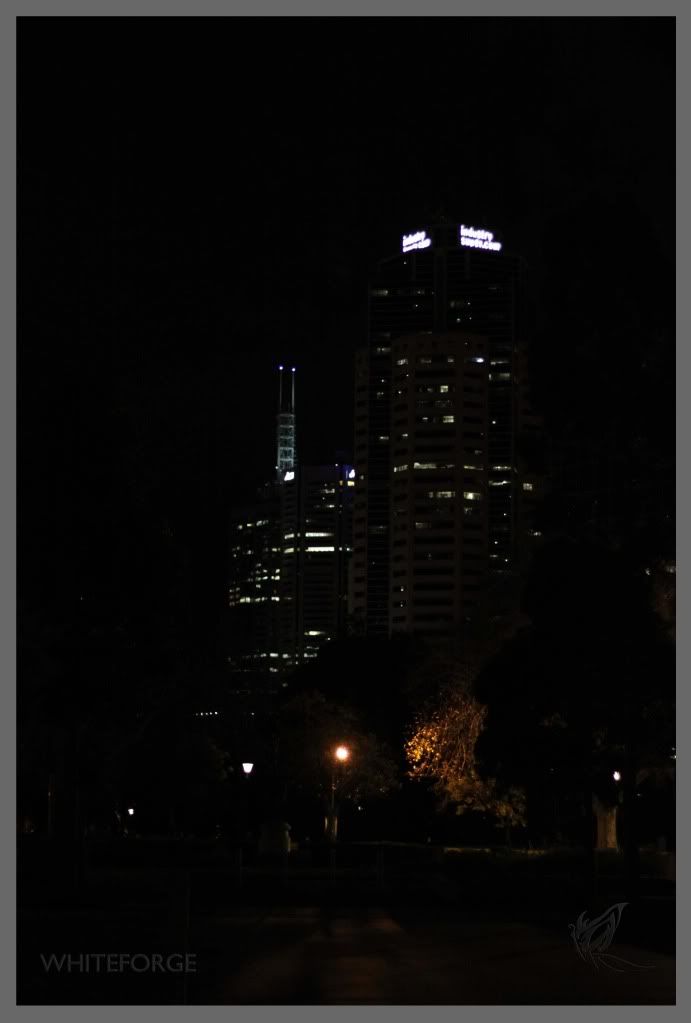 Tomorrow we are going to the aquarium again, so I should hopefully have some fishy photos.  There are quite a few sections I missed seeing last time.