Last night I had class again in the city.  I just love the lights and the colours.  There is so much energy and life when I arrive.  Everyone is rushing to the station to catch a train or a tram.
This is Flinders street at night.
The city circle tram is free and travels a circular route in the city.  It is apparently quite a nice experience.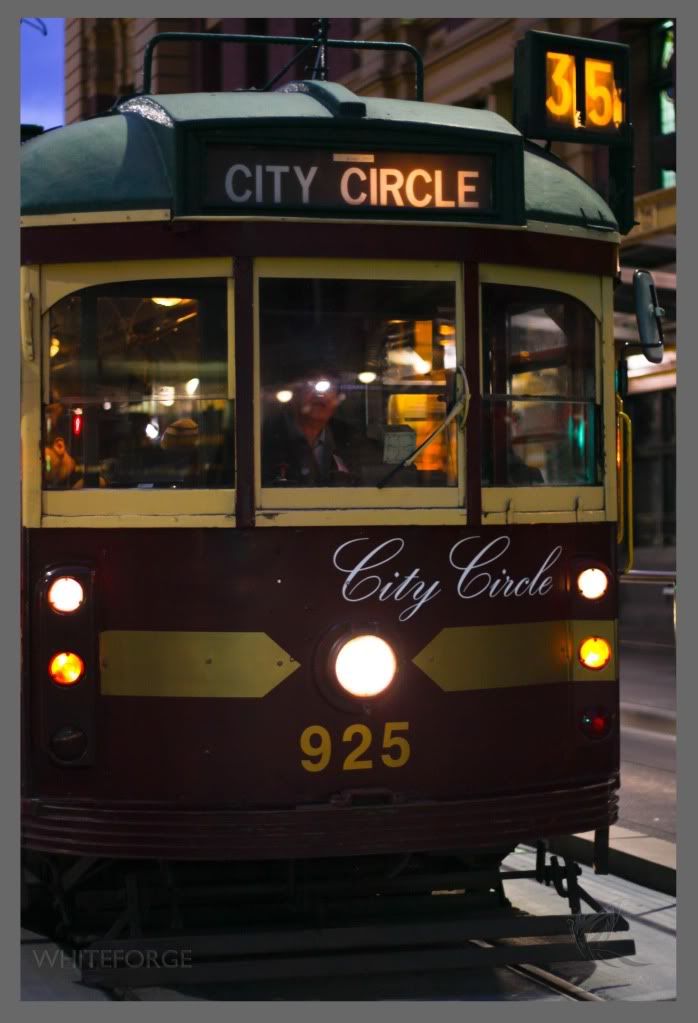 Across the street is a restaurant on the second floor.  I loved how the lights fell against the building.  Can you see the band in the bottom left corner?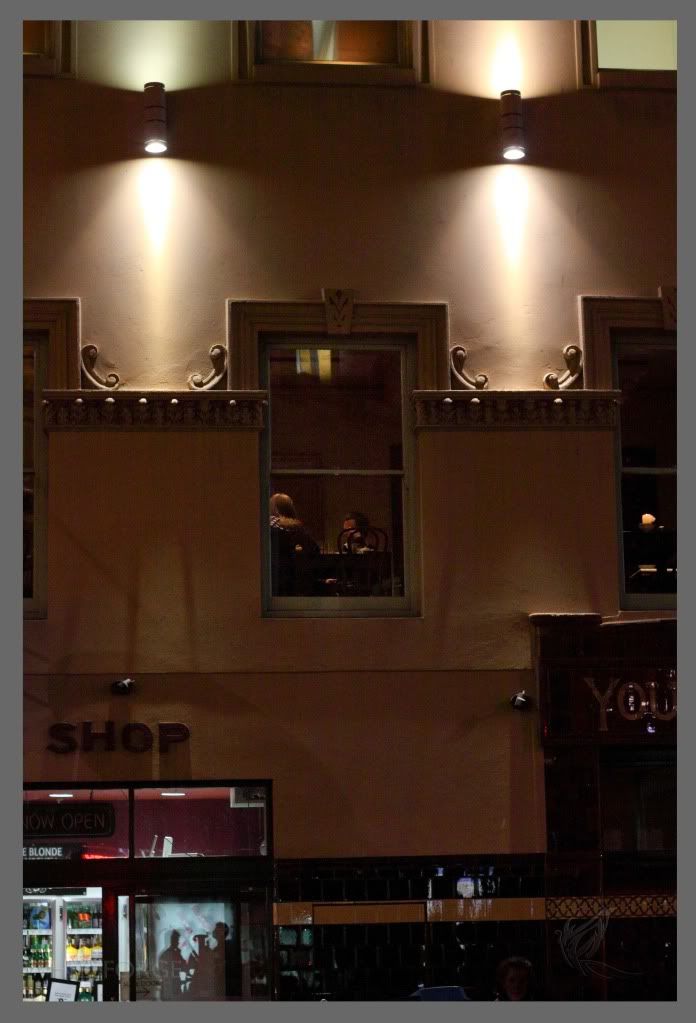 The Southbank is really lively at night.  So many restaurants and eateries.  I really enjoy watching the lights on the Ferris wheel play.  The blur on the bridge is a tram.  The building with the purple lights is the Arts centre.  I travel the footbridge to get across the river.
Today I stayed home to try to catch up on sleep, which didn't happen.  Tomorrow I am hoping to visit the aquarium again.  It is finally raining in Melbourne, so indoor activities are great!