I am posting some photos of last week because I managed to slam my finger in a drawer today.  It isn't fun trying to press the shutter button with a (very) sore finger.
Going to the museum last week, we walked up Spring street to catch the tram to the museum.  Lots of old buildings and parks, quite beautiful to me.  The first one we passed was the old Treasury, which has been turned into a museum.  It seems to be a popular place for wedding photos as well.  I especially love the rich brown of the building.  
The next building seems to be the parliament building.  I am guessing though, since the street and the gardens are named parliament!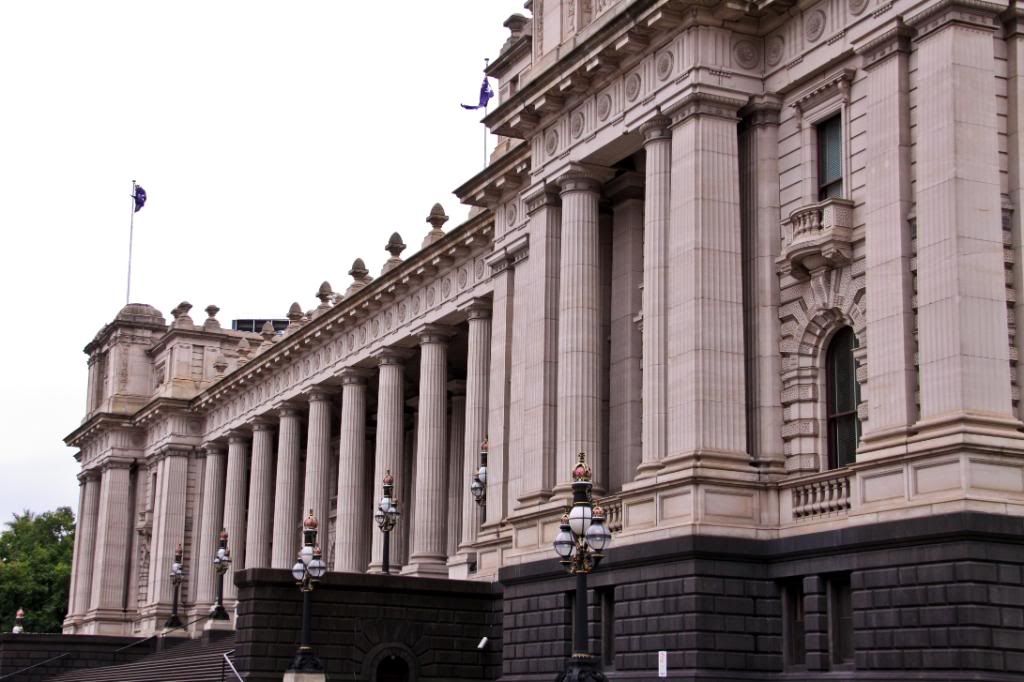 One of the things I adore about Melbourne is how easy it is to learn its history.  Everywhere you go you find statues commemorating someone or an event.  I love that the past is never forgotten.